Joined

Nov 3, 2008
Messages

63
Reaction score

1
Points

0
Location
Members Ride

VN HSV SV3800, '76 Triumph Dolomite Sprint
ITEM: 1982 VH COMMODORE SL
LOCATION: Victoria, Melbourne
YEAR: 1982
SERIES: VH
BADGE: COMMODORE SL
ENGINE: 3.3L 6 cyl Blue Motor
TRANSMISSION: 3 Speed Auto
COLOUR: Blue
EXTERIOR CONDITION: GOOD
INTERIOR CONDITION: GOOD
TYRE CONDITION: 60%
ODOMETER: (ESTIMATED 155,000kms) Odometer showing 259,563kms on the replacement dash, but the last time it was serviced (just before the dash was replaced) the 'next service' sticker recomended next service at 140,000kms, and that was in 2004. So in 2004, before the dodgy dashboard was replaced, it had only done 130,000kms.
We both reckon she would have done around 155,000kms by now.
See more info.
SERVICE HISTORY: NO
REGO OF CAR: VIC
REGO TILL: 10th SEPTEMBER 2009
PLATES INCLUDED: Yes
RWC: Does not come with roadworthy.
PRICE: $1,500 ONO, Open to offers, need it gone asap.
DELIVERY/PICK UP INFORMATION: Pick up preffered. Possibly could arrange delivery depending on your location.
PAYMENT OPTIONS: Cash, Direct Deposit.
CONTACT DETAILS: PM or Mobile
(0431217893) For me, or 0439037439 For the owner.
OTHER INFO:
Selling for a mate.
Actual milage is a lot less than what the odometer shows, as the speedo died one day and the dash was replaced with a higher milage one.
It is in pretty damn good condition, and was owned by my friends grandfather up until he died 5 years ago.
It sat in a lockup storage facility in Brighton for 4 and a half years, until my mate brought it out, gave it a new battery, a full service, new plugs, oil etc.
His grandfather ditched the standard wheels, and we can't find them, but we rummaged through his stuff and found the original steering wheel which comes with the car. (not fitted).
The interior is in really good nick and has never been smoked in.
The seats are amazing.
I drove it around for a month when my other car died, and apart from the old window tinting, its in really good nick.
It looks like his grandpa kept it in pretty good nick.
The only thing that I think could be improved is the tinting.
Pretty tidy car overall.
Also comes with the coolest pair of sunnies out, which we found in the glovebox and assume must've belonged to his grandpa.
PICTURES: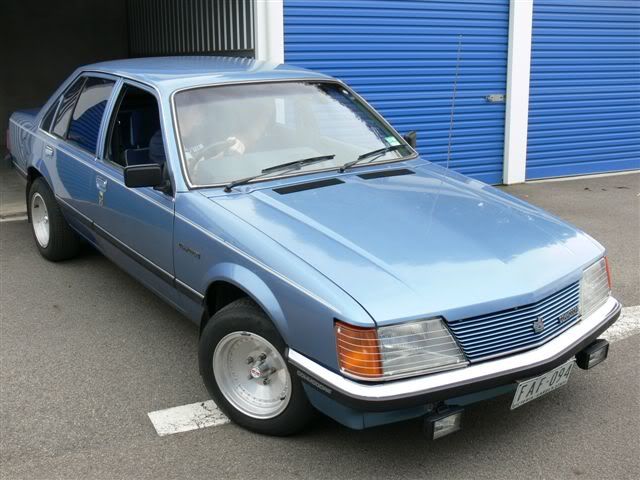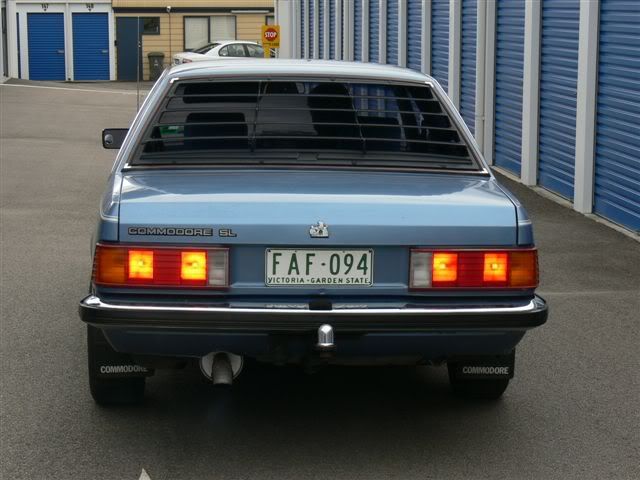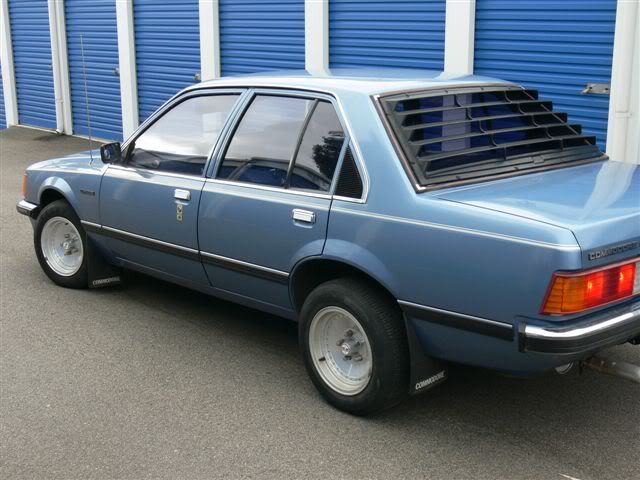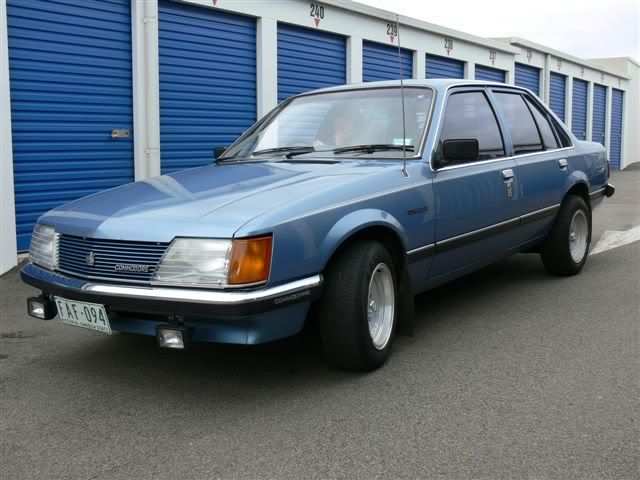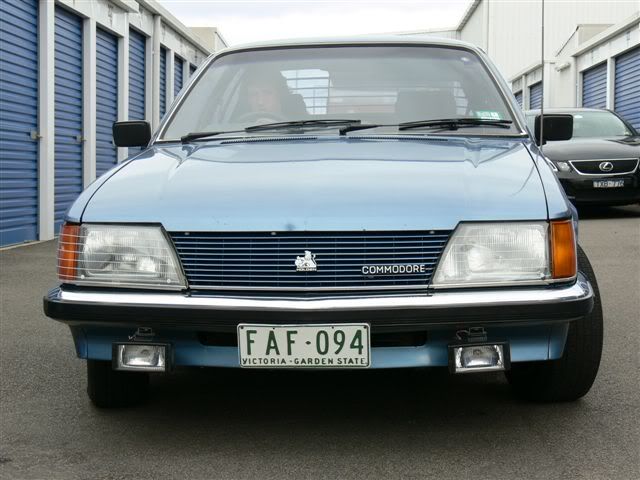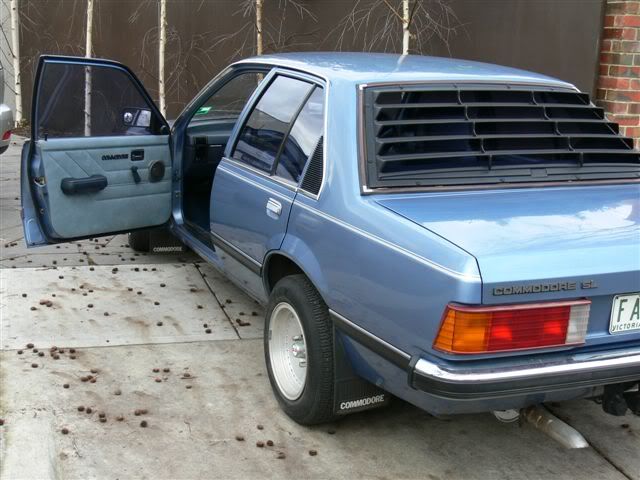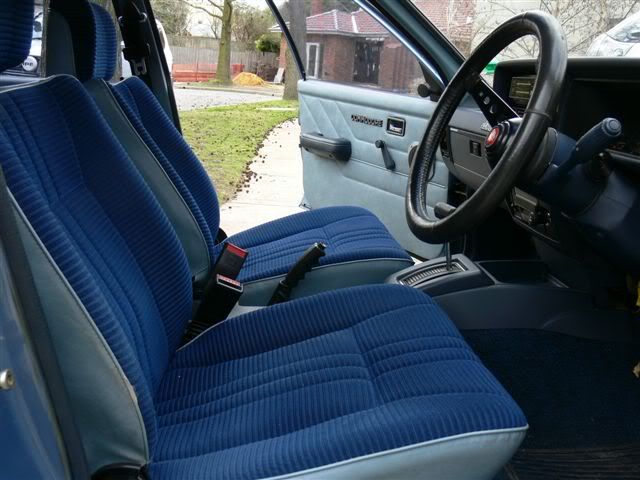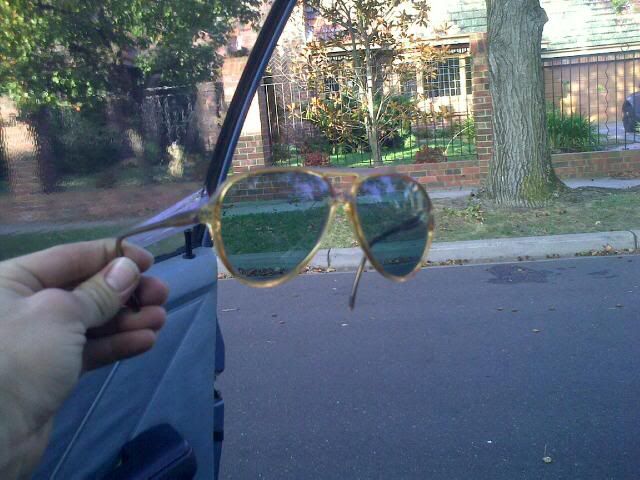 Last edited: