Joined

Jun 21, 2005
Messages

1,584
Reaction score

17
Points

38
Location
Members Ride

VE SV6 3.6L SIDI 6sp
Hey all,
well I'll keep a photo diary of my progress here.
Bascially bought this ute off a work mate who had it sitting round for 12 months. he bought a bike and cheap Corolla run around car after losing interest in trying to maintain and work on the ute.
So its become a project car for me, my mates and my dad, whose loving every minute of it!
She has earned the nickname Catalina because for an Australian Classic car so far all the replacement parts have 'made in mexico' stamped on them :whistling
Basics:
'75 One Tonner HJ
253 V8 with Quadrajet carby
Four on the floor, converted from trimatic
electrics shot, brakes shot, rust in the usual spots.
So far ...
Got it hom early January 2009
Sat round til April due to funds, started it last weekend
- Stripped the interior, seats, dash, carpets, steering column
- found rust on the passenger footwell which was expected as the passenger door doesnt have a door seal and this was left sitting in the back yard for 12 months plus untouched
- removed original wiring harness
- ran new wiring harness
Easter long weekend me and dad attacked it some more
- dismantled and cleaned up the starter switch, then connected it to the wiring which took some thinking and working out
- found 2 of the ignition leads were round the wrong way, corrected, and all of a sudden she sounds more throatier!
- repainted the column shroud and handbrake from chipped and peeled black to just black!
- installed new ignition barrel as each door and ignition were on seperate keys (so I needed 4 for the car, one for each door, one to start and one for the fuel tank lid)
- removed rear tray and started to prep the rear chassis rails for painting
Will keep everyone updated with my progress. Its all electrical at the moment, next will be the headlight switch, brake switch, indicators etc.
Bascially its still a mess to look at as i havent done any panel work yet, but its gettin there. Things like the brake booster and air cleaner housing will be cleaned up under the bonnet, new guards are going on outside, have a new floor panel to replace the rusty one, new seats and carpets on the way.
Some photos:
Day I got it home
Interior strip out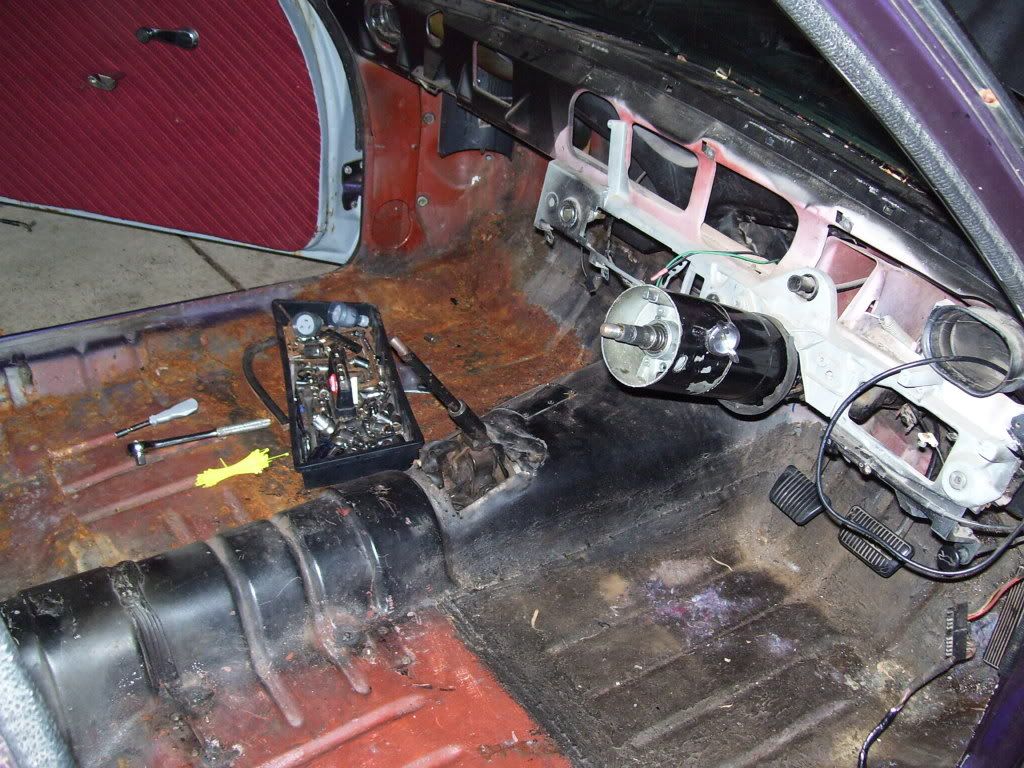 New wiring harness installed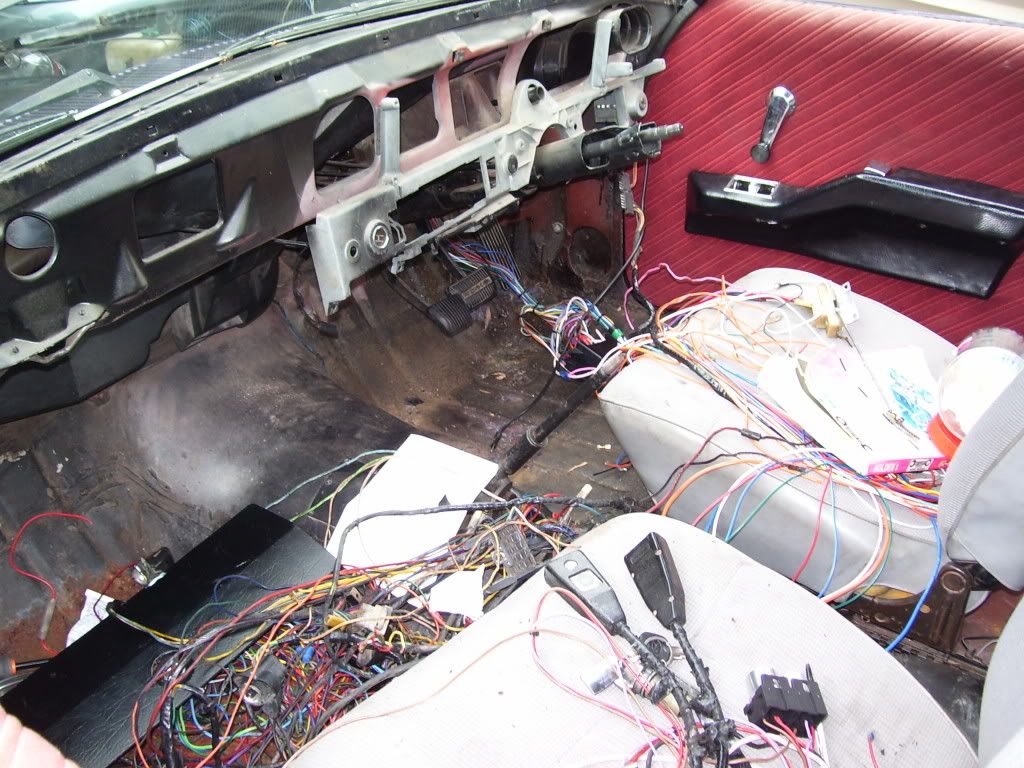 Old harness removed
The work area
Tray off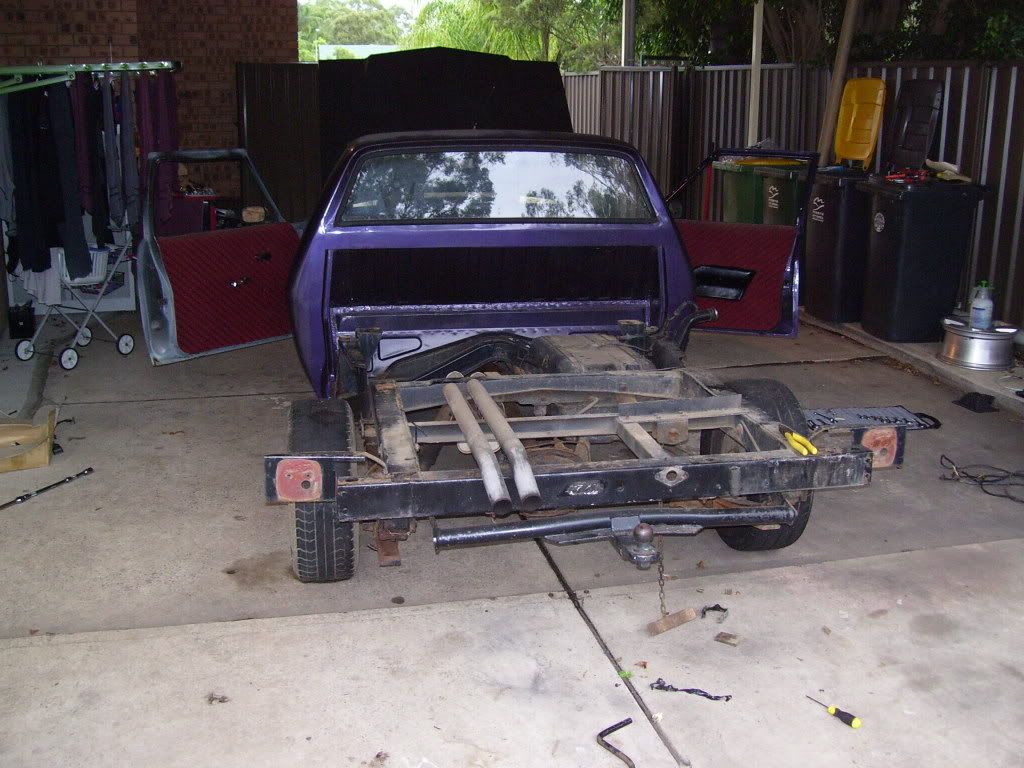 Last edited: