Soooo...progression on the radiator.
Well...i put the belts and hoses on...so should have filled it with coolant and put it back together and had it running by lunchtime.
But...then **** got retarded.
First, i noticed that there was a touch of water in the drivers side headlight (condensation buildup due to running HID's with no rubber)
So to get the headlight out you have to pull half the grille out and the parker lens. So it was looking like this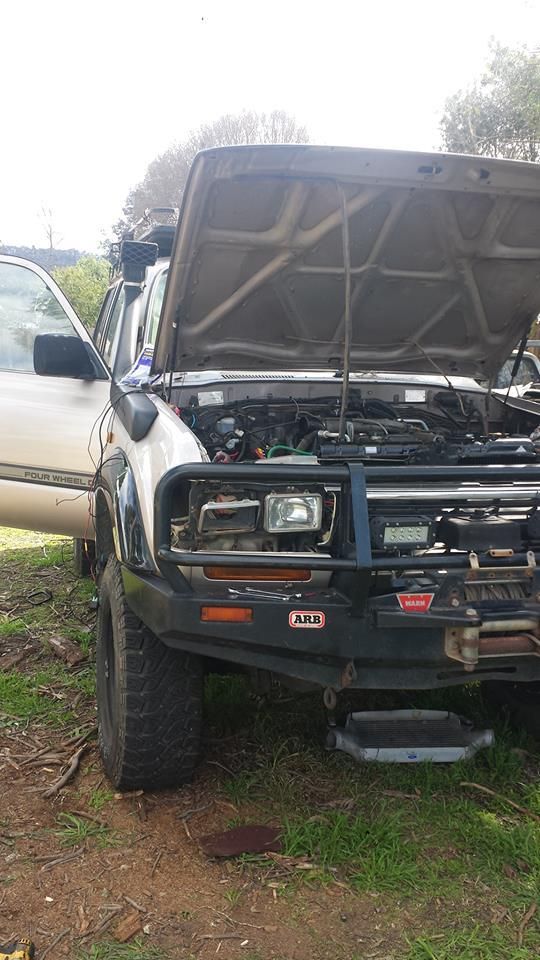 Logic then stated "hey, you've come this far, why dont you pull the grille out and try mocking up fitment of the heat exchanger. So i did that.
To get it to fit i had to remove the centre support for the grille. This bracket is going to need to be "massaged" out of the way