Thought I would do another build over Xmas, got hold of a nice VR Berlina V6 that needs a bit of TLC to the body.
Mechanical's are grouse, the engine is a pearler with only 204000km, gearbox has a shift kit and is perfect, diff is a single spinner (I might put an LSD in).
It's got SL Kings & Monroe lowered shocks & struts all round, 17" mags with near new tires.
I've already swapped the interior for a VS Calais interior, the electric windows work perfectly as does the climate control and the A/C is freezing.
It's got a good stereo with Kenwood speakers.
The body work needs attention only, panels are straight as but the paint is average so I'm going to rub it back and hit it with some fresh paint.
Going to do a 2 tone on it, keeping the silver paint colour but lay a bottom colour in dark grey (almost black) and spray the rims in a darker shade of grey.
I think this will suit nicely .
Then a sports exhaust will go on.
Panels are good just needs some schmick paint now
engine bay is clean as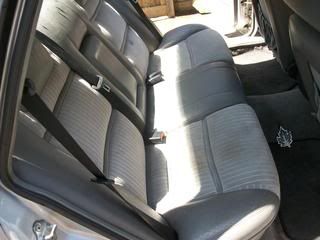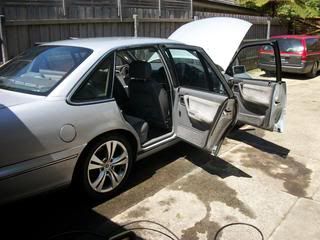 Calais interior is in
Last edited: