Joined

Oct 18, 2013
Messages

5
Reaction score

0
Points

1
Age

42
Location
Members Ride

Commodore VY SS II
Hi All,
I really needed somewhere to brag so why not here.
I am creating a Auto Start Button for my Manual SS here are the things i'm implementing.
Single Start / Stop push button
Android Remote Unlock / Lock
Android Remote Start / Stop
So today I wrote the application for the start / stop / Accessories using an Arduino. I did start to use Raspberry Pi but figured that I need something more reliable to be doing that bit.
I have programmed the Arduino to use a 4 channel relay board, but going to change that to a 8 Channel latching relay, just in case something funky happens.
For the remote start I found the hard part was trying to figure out if my car is in gear or not. I do not believe the gearbox gives you that reading. So my way around this was to tell the Arduino.
Is the key ignition on? if yes (Prevents Steering Lock)
Is the car running? if yes
Is the hand break on? if yes
Is the clutch up? if yes
If all yes then turn off car and arm Remote Start
You would assume the the car is not in gear.
The start buttons a different story. I did not want the car to start as soon as the buttons hit. So to start the car here are the steps to take.
Is the car running? if no
Is the key ignition on? if yes (Prevents Steering Lock)
Is the foot on the break? if yes
Is the clutch down? if yes
Has the start button been held down for 2 seconds?
Then start the car.
Update: 28/6/2019
I got a bit carried away and built a car stereo to talk to the Arduino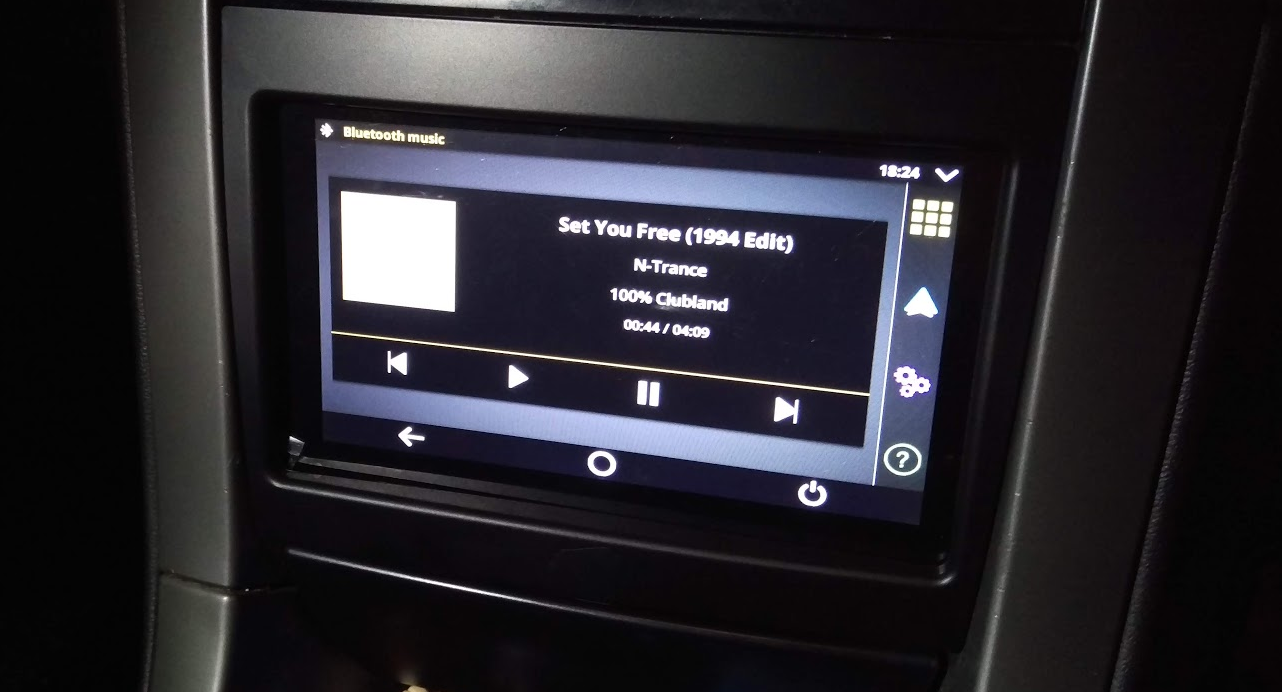 Now I needed to write something in python to give me stats, so.. I did.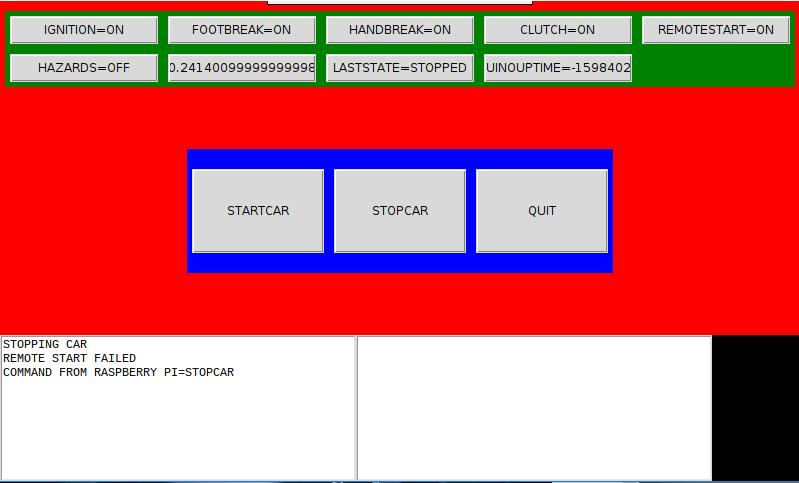 And of course a mobile app to talk remotely over 4G network.
More to come...........
Last edited: