Joined

Nov 13, 2007
Messages

1,457
Reaction score

20
Points

38
Location
Members Ride

VS UTE LS1 T56
Name: Hayden
Model: 96 VS UTE
Colour: Phantom metallic black NEW: Honda Deep Burgundy
Bodykit: VS clubsport front bar, vs ss ute side skirts, maloo sail plane, cut off tonneau hooks, hard cover
Engine Type: bought with a seized ecotec. then supercharged v6 then blew that up. now LS1
Odometer:
170---
Engine Mods:
Ported and polished heads
ferrea stainless valves
6 angle valve grind
isky valve springs
manley valve collets and retainers
Arp head bolts
10.5:1 static comp
street race cam
rollmaster double row timing chain
chrome molly rings
balanced factory crank rods and pistons
street/race series powerbond balancer
upgraded injectors
billet fuel rails
95mm ss inductions throttle body
roller rockers
alloy rocker covers
eagle leads
lokar dipstick
arp big end and main cap bolts
Aussie dessert coolers street and strip radiator package
Power: when its finished hopefully more than 300kw at the wheels
Exhaust: Pacemakers to twin 2.5 xplod cats to twin 2.5 catback
Gearbox: T56 with textralia z grip clutch & mal wood short shifter
Diff: 3.08 LSD (3.9 tru trac planned)
Brakes:
VT master cylinder,
VT front callipers .
braided lines front and from chasis to diff
ferodo street pads
Slotted rotors.
Suspension:
Pedders 30mm front sway bar, 22mm rear sway bar,
Kyb shocks and lovells super low springs,
adjustable panhard rod.
Nolathane Strut brace
Heavy duty swaybar link pins front and rear.
Wheels/Tyres:
16' VE chasers 7"Front and 8" Rear
Interior:
Monza Race seats
Chrome door handles
Other Mods:
K frame spacers
tub liner
aeromotive fuel reg and gauge
upgraded all wiring to 2ga ( starter, alternator, earths)
Stereo:
Headunit: JVC KD-R926BT
Amp: kicker 1252xi
Speakers: Boston FS60
Wiring: Kicker
Build Period: bought on 9/7/10
here is a pic from 2012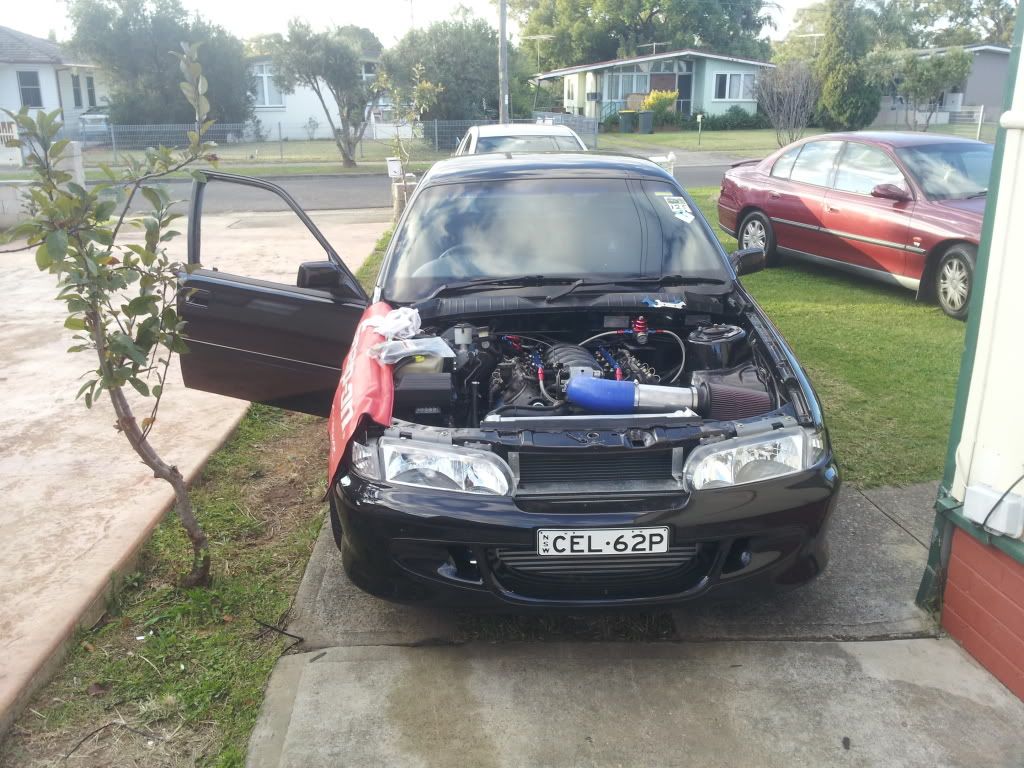 Future Mods: get motor in and running.
well the story goes. last monday afternoon i drove past this vs ute for sale. and saw this ute has potential. after checking it out further it was a series 3 manual. so i spoke with the bloke and it had been a water damaged repairable write off. so i decided id buy it and see how i go.
picked the ute up on friday morning and it was thick with brown sludge all over the car. i pressure washed it and then washed it with a sponge. and the paint come up pretty well then proceeded to pull the interior to pieces and its apparent ill need to replace the body loom as the water has affected alot of the wiring.
after speaking with dan he said we could put the l67 into the ute. so the following afternoon we decided it was time to get cracking and pull the l67 out of the wreck out the back. saturday night saw us with the motor and box out and the auto box disconnected.
sunday morning pulled all the bits and pieces off the ute and made way for the engine to come out of the ute which was seized from when the ute obviously went for a swim, hence the name "beached az".
sunday night we have the ecotec out and the getrag disconnected.
now all thats left to do is refit the l67 and getrag to the ute replacing bits and pieces as we go.
Pics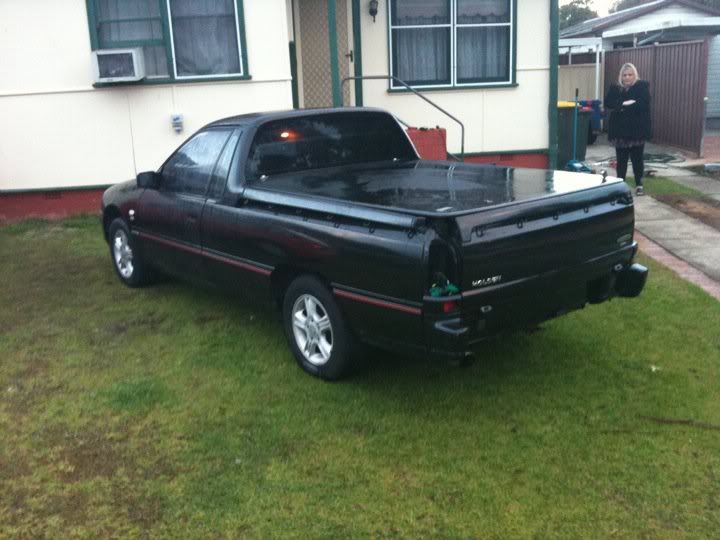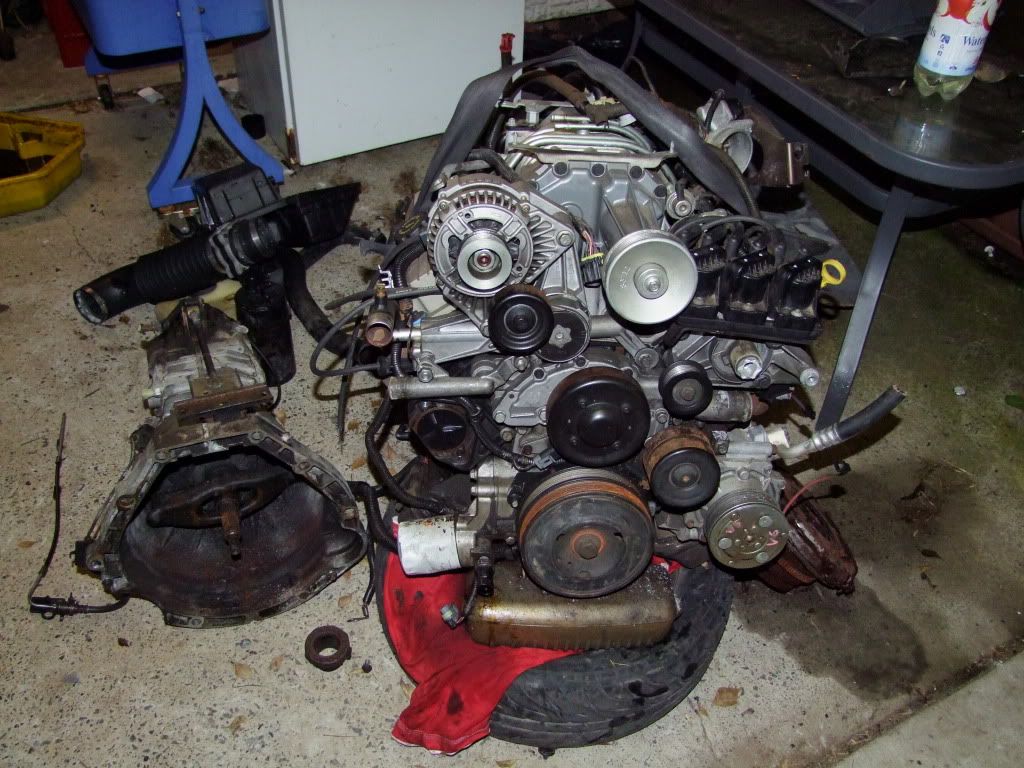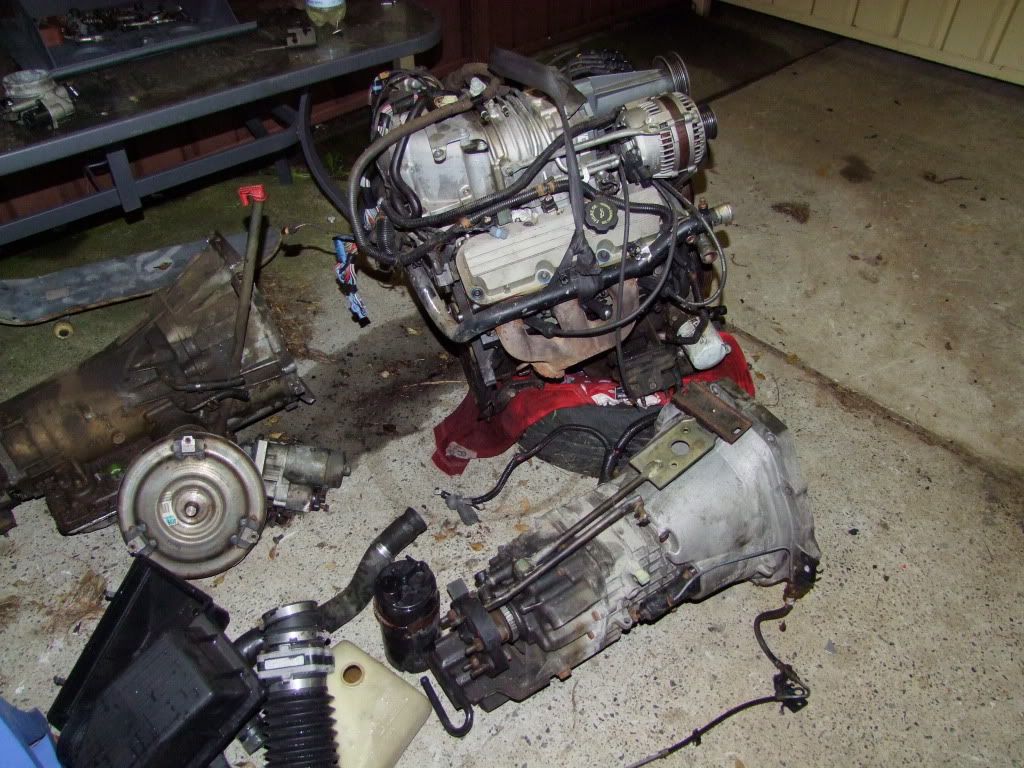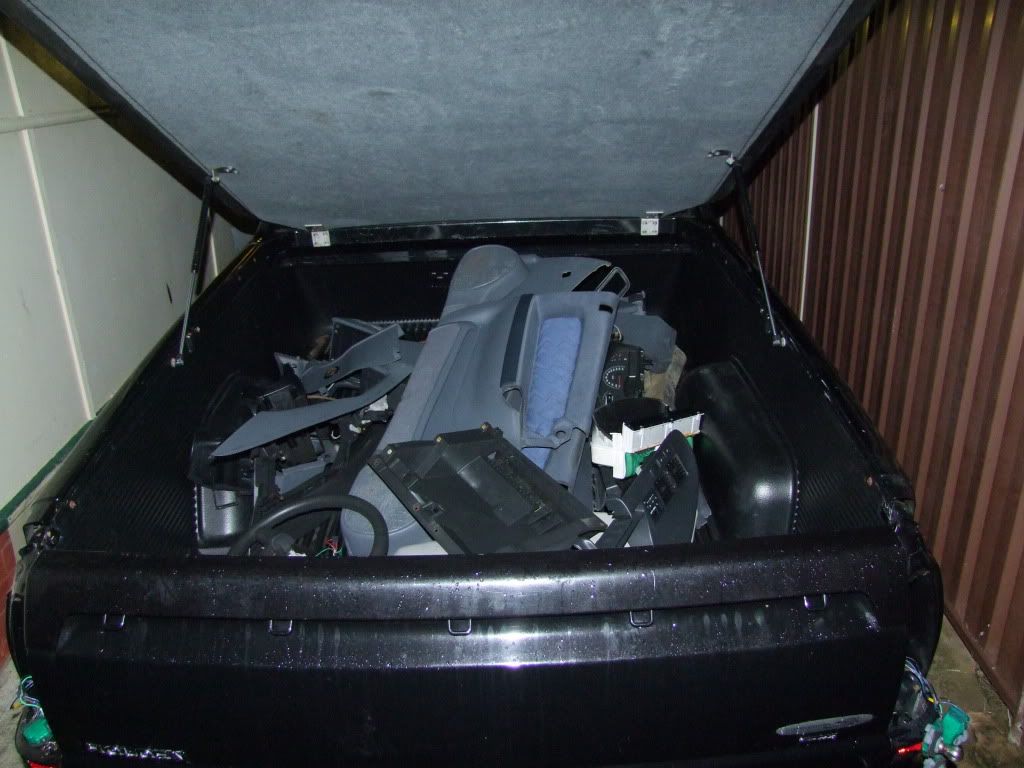 Last edited: