I noticed last nite when i got out fo my car that there was a buzzing sound under the hood.
The again today just about an hour ago... I lifted the bonnet and put my finger on the relay to feel it and it was the one i have circled in the photo below.
Can anyone tell me what this is and what i should do?
Also, what is missing next to my fusebox (circled also)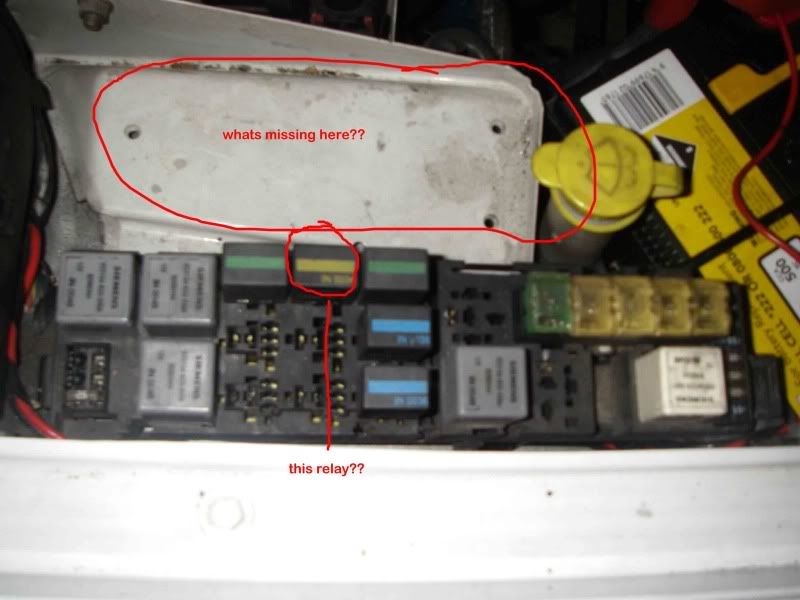 Thanks guys!!
Smokin