Joined

May 14, 2006
Messages

7
Reaction score

0
Points

0
Members Ride

VS V6 Manual
OK guys here goes... first post so i better make it a good one
This is my car....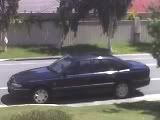 96/7 VS commodore V6 5 spd manual with about 200k on the clock....
Looks good for an old stocker dont it
Anyhow......... seein as im not really all that into cars (im a dirtbike fenatic) i thought I would come to you guys for some help.
Ive had this car for 8 years now and she still has the factory hubcaps on it WTF!!!!!
I want all ur modding ideas and opinions... its only a 6 but i still want it to look good and sound good but nothing too over the top...
I dont want a spoiler but wouldnt mind some kind of skirting/body kit and who knows what mags to put on it? was thinking them grey ones?
Not sure about exhaust systems... would extractors go well on it?
Well thats bout all i got for now... sorry if i sound completely clueless but like i said cars arent my thing... i just drive em and go nuts in the bush on my bikes...
Cheerz guys :w00t: :driving: