Joined

Nov 16, 2008
Messages

121
Reaction score

0
Points

0
Members Ride

VS Acclaim S1
got my father bears VS that hes had from new. done 350000km and still running perfectly.
Name:
Jashdown
Model:
1995 VS Acclaim
Engine:
Good old stock 3.8L. Will be the last thing i mod for this car
Exhaust:
Stock, looking to upgrade when i scrape up some cash
Tranny:
Stock auto. Want a shift kit stage 1 or 2
Brakes:
Stock. Upgrading to VT brakes sometime in the future
Suspension:
Superlow King Springs all round. 30mm front whiteline swaybar, 20mm rear whiteline swaybar.
Wheels:
18" WM Caprice wheels. Nankang NSII tyres.
Other mods:
Level 3 dash conversion, CAI, 20% tint
Future mods:
New seats, respray, debadge, full exhaust, supercharged or stroked, 1.9:1 Yella Terra roller rockers, tune, maybe a few new speakers, brakes, and a new front bar, thats about it.
dont like the look of my car completely standard, pretty hideous. These are my two best shots.
and this one is my favourite, doubt ill ever get a better picture.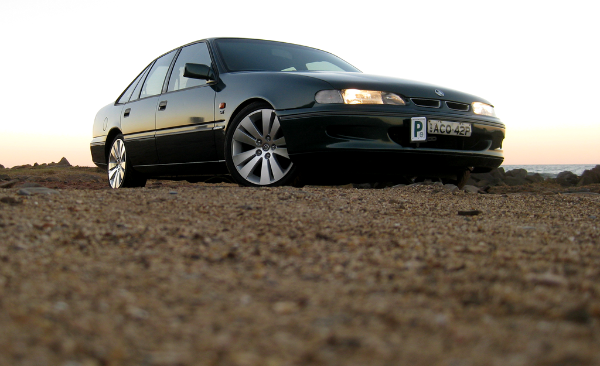 Last edited: