Joined

Jun 2, 2009
Messages

219
Reaction score

1
Points

0
Location
Members Ride

VY exec By Design
hey all this is my second car, had a VS you can check out here if you want:
http://forums.justcommodores.com.au/vr-vs/115714-jasons-95-vs-work-progress.html
but sold it just a while ago as was too unreliable, now working on this car so tell me what you think:
Name:
Jason
Car:
VY executive
Year:
2003
Colour:
Gun metal grey
Kilometers:
170XXX
Transmission:
Auto
Stock Mods:
- Lowered
- 17" VY SS Rims
- HBD Body Kit
- Lip spoiler
- Tinted Windows
Mods:
- Debadged (except by design badge)
- Plastic door moulds removed (with a bit of a hiccup)
- Digital Speedo (thank you Holden for being so kind and not charging me for once)
- Red Engine cover
- Slimline number plates (not really a mod)
- VZ 6 stacker head unit
- Custom Blue and White interior lighting (done by Dan Humbz, PM for contact details if in eastern melb)
- VY SS front grill
- VY SS front bumper bar
- VY SS headlights
Very Near Future Mods:
- Super low king springs in rear
DONE
- VZ SS Tail Lights
DONE
- VY Berlina II boot garnish (chrome surrounding numberplate)
DONE
- VY SS front (bumper, headlights, foglights, grille)
DONE
- Chrome interior inserts (handbrake and gear shifter)
DONE
- Chrome inner door handles
DONE
- VY SS leather steering wheel with chrome inserts
Sound System:
- 4 x 3-way Cadence 260W 6" door speakers
- Cadence 600W 4-channel amp (75Wrms each channel)
- Alpine V12 350Wrms monoblock
- 2 x 12" Rampage subs in non-ported box (dont know power)
- 6 stacker Blaupunkt headunit with blue/white LED mod
- PAC low level line output converter (with adjustable RCA channels)
Future Mods:
- 19" PDW HBR wheels
- Extractors to sports exhaust
- Sound system
DONE
- 3.7 or 3.91 Diff Gears and recalb. speedo
- Berlina chrome window surround
- SS pedals
- front super lows
Very Future Mods:
- Re tint windows 22% (back window is pretty average job)
- Re-Clear coat whole car (for shine)
- Coilover suspension (keep dreaming lol)
when i said that there was a hiccup with the door trim removal, as you can see in one of the photo's the paint came off with the trim for once piece! turns out guy who i bought it from failed to tell me it had been resprayed (the panel beater said very dodge job too) so off to get door resprayed after queens birthday (N) sour note to end on such a long day getting that bloody sikaflex off!
anyway let me know what you guys think of it, comments and criticism welcome.
cheers,
(p.s pics are updated through thread, latest are on last page)
Jason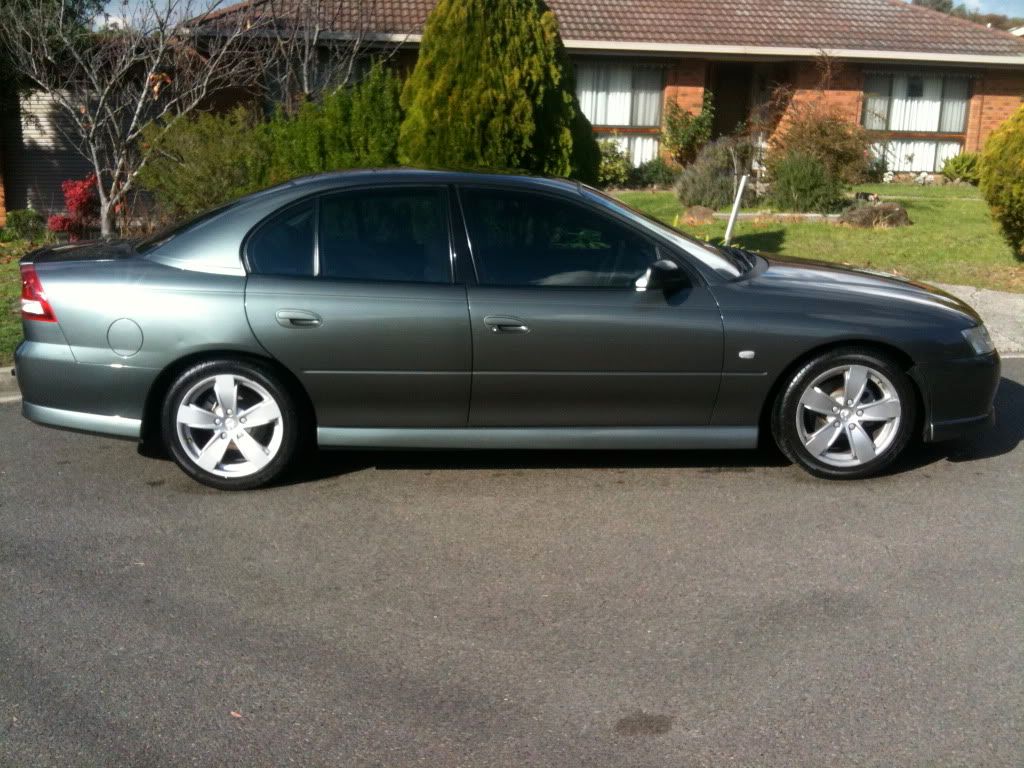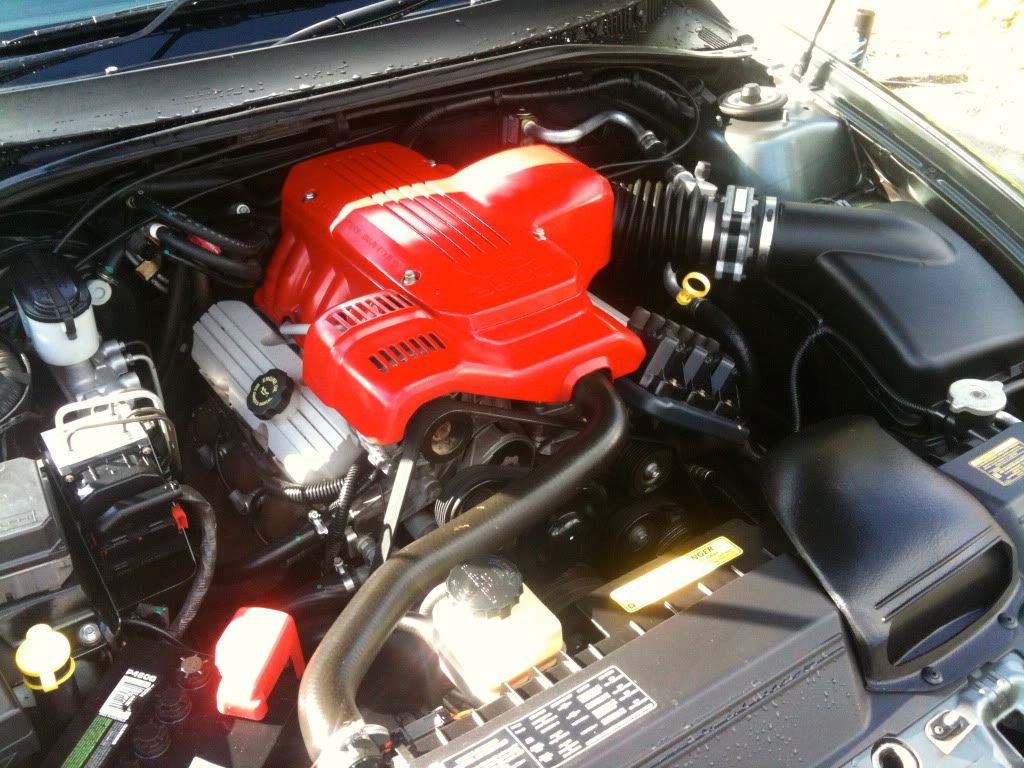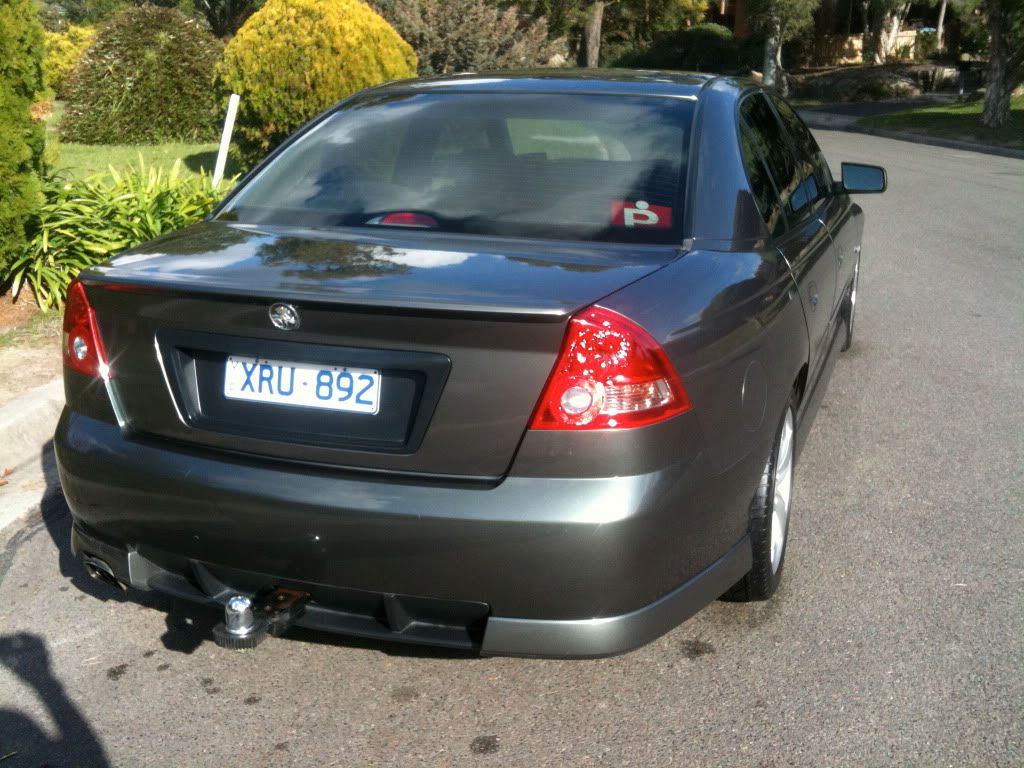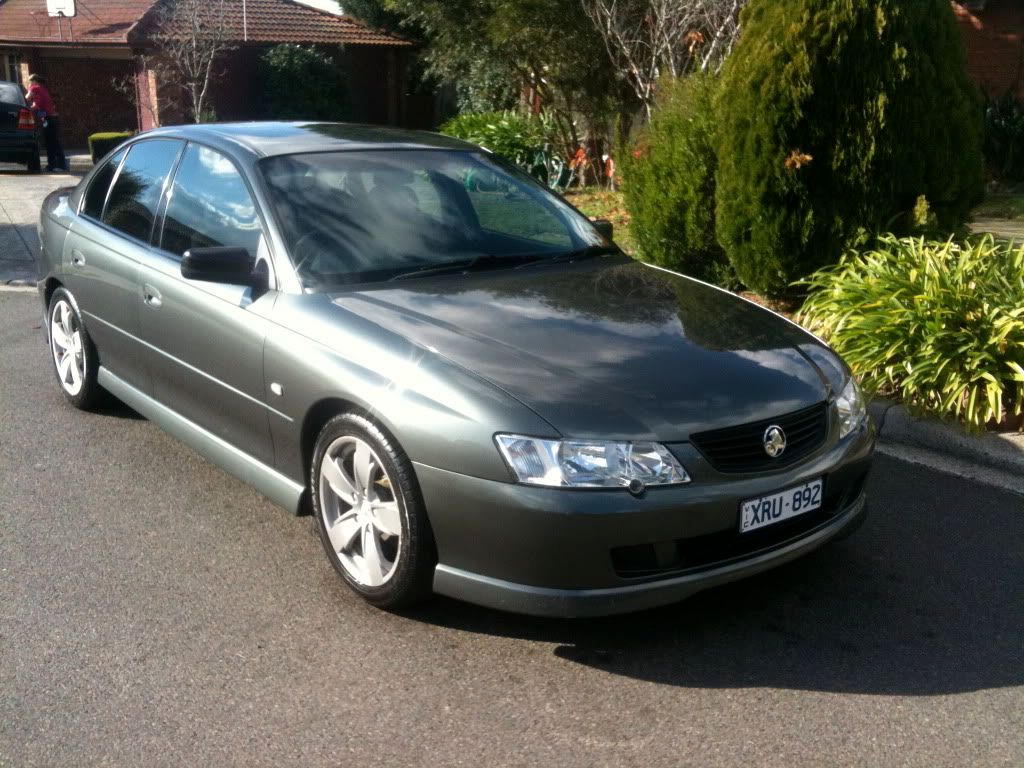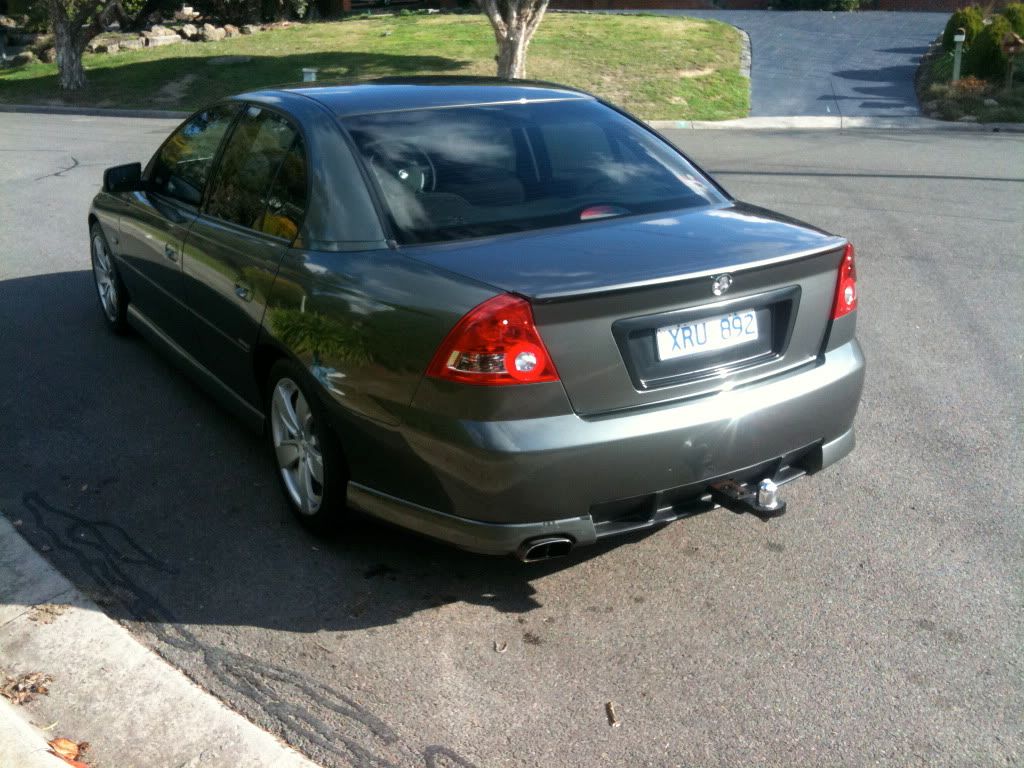 Last edited: