Bought this for the wife.
98' VT SS Manual 5.0.
SS interior, 1 lady owner with 150,000. Still got the original clutch. Absolutely spotless.
Good fun to drive! She loves it.
Photo's from All Holden Day, her first show lol. Front looks way high, unlevel ground.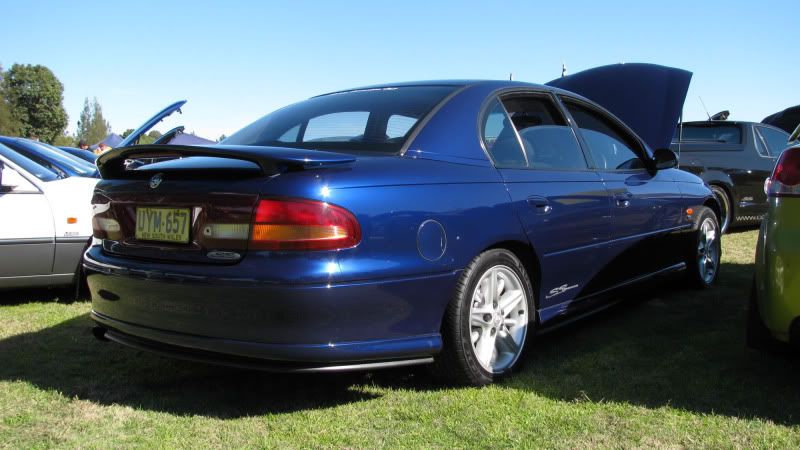 Couldnt help myself. Just had to put on a pod i had laying around the garage just to see what it soulded like. Sounds sweet.
Also did a poor mans sports exhaust lol. Took the rear resinator off, welded a spare stainless mandrel bend from the TT setup to point to the ground just after the diff. Welded the stock tip into its original place. Sounds good, not too loud not too quiet but roars when opened up!