Joined

Oct 14, 2009
Messages

1,161
Reaction score

60
Points

48
Age

29
Location
Website
Members Ride

2006 VZ SS 6L Ute
Hi all,
Well i've finally upgraded to a V8 after all this time, unfortunately I still have 2 1/2 months left of my P's but I'll be doing this up a bit before I can actually drive it.
Currently I've been driving this nugget around, fully decked out stereo to keep me sane: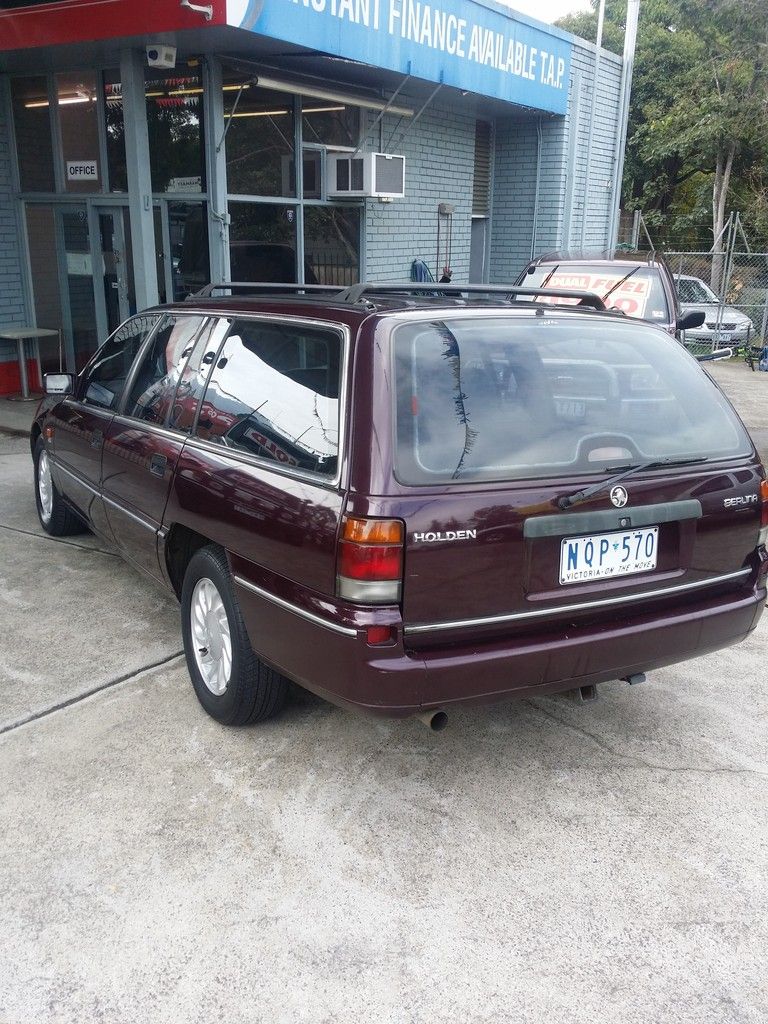 But what you came here for:
Name:
Kyle
Model:
2006 VZ SS Ute
Colour:
Impulse Blue
Engine Type:
L76 6L V8
Gearbox:
6Spd Manual
Kilometers:
183,xxx
Stereo:
See below
Firstly, the car has the 6L badges and the SS badge on the tailgate already removed from previous owner. All of the remaining badges were plastidiped in black which wasn't my style. I think i might refit the 6L badges and get some double sided 3M tape from bunnings as I like badges on cars.
I went through and took off the plastidip on all the badges (which was quite lengthly process) but I only got one pic before/after.
I plan to slightly lower the car as it's high as a kite right now (i want it dropped but due to my driveway it's not going to happen);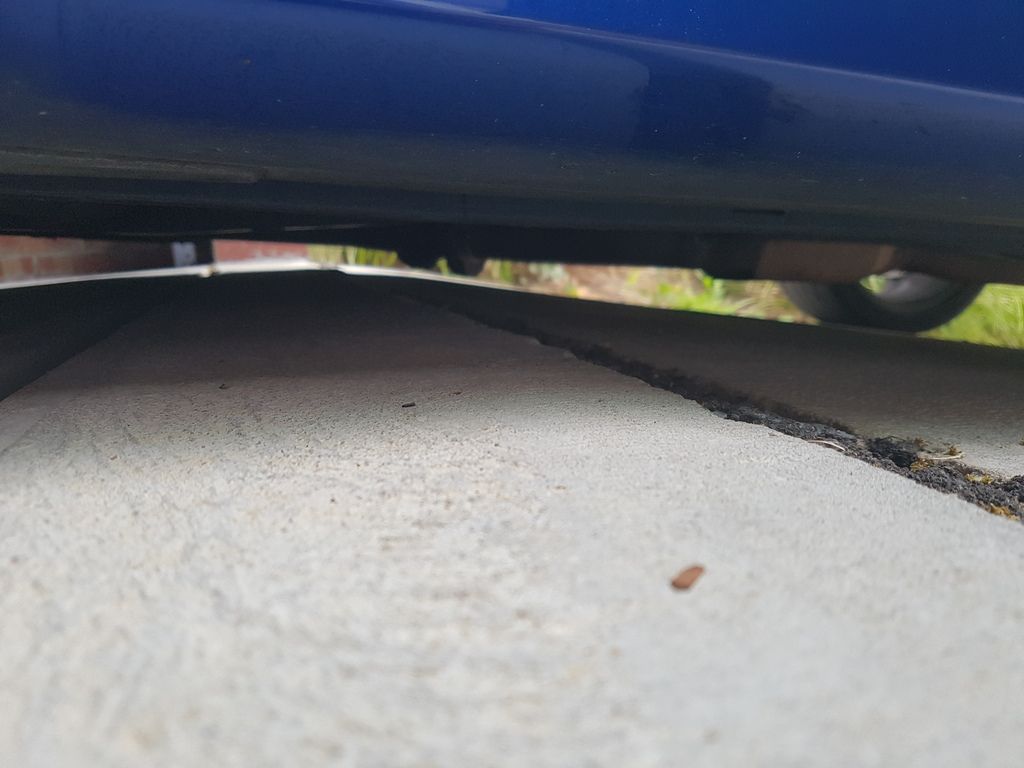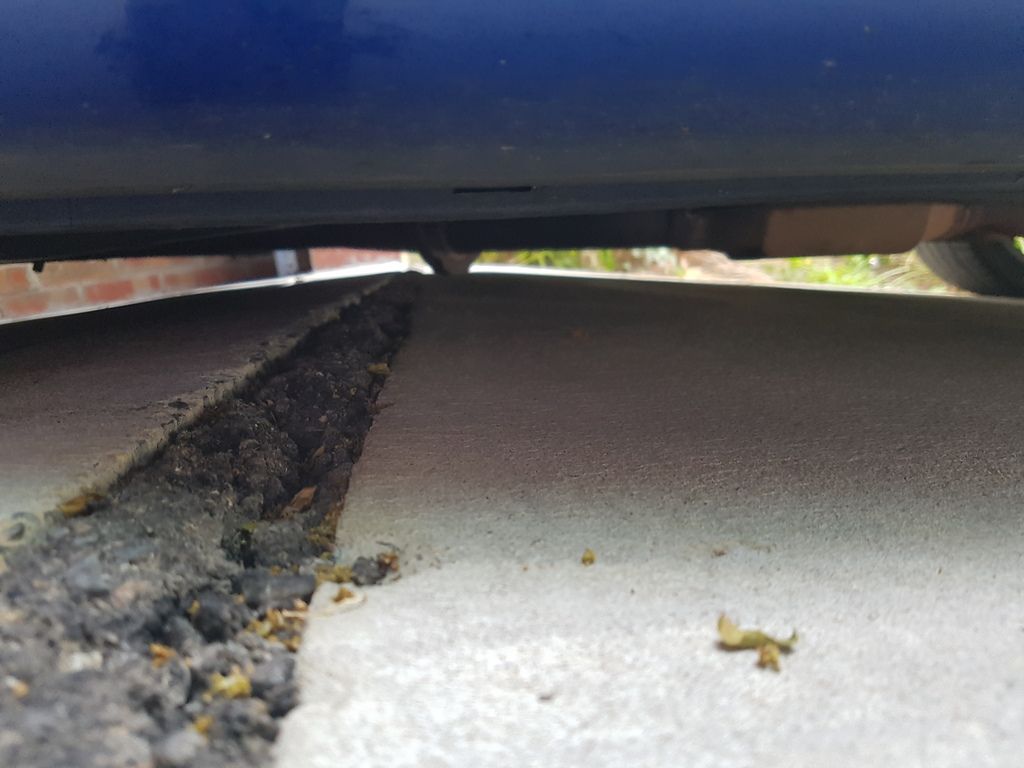 Then i gave it a wash, put my plates on and that's how it'll stay in the garage until I can drive it pretty much.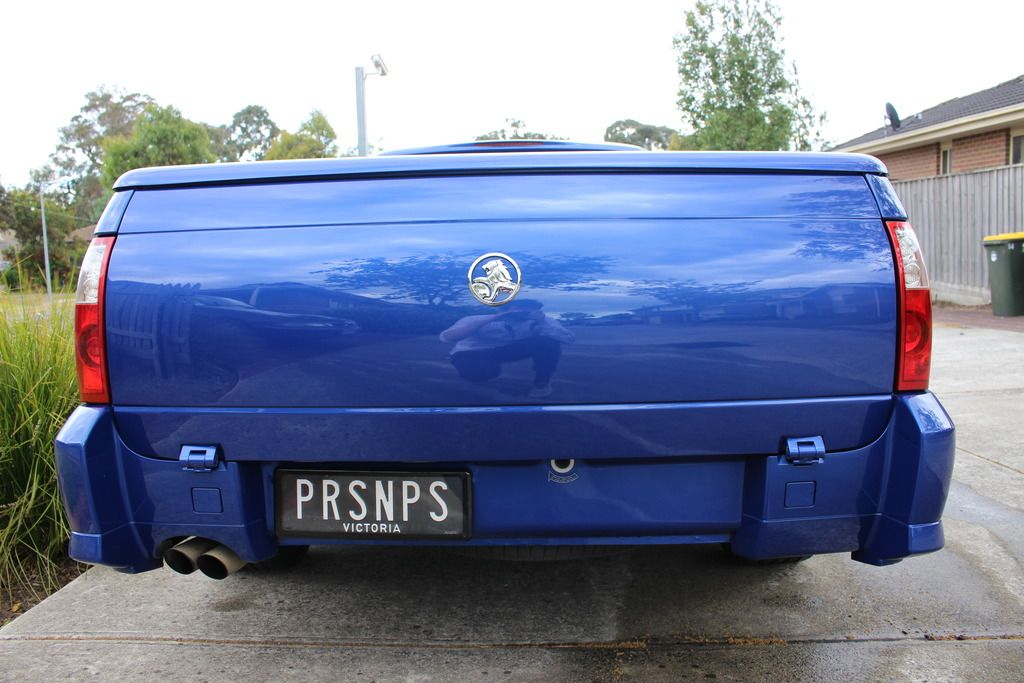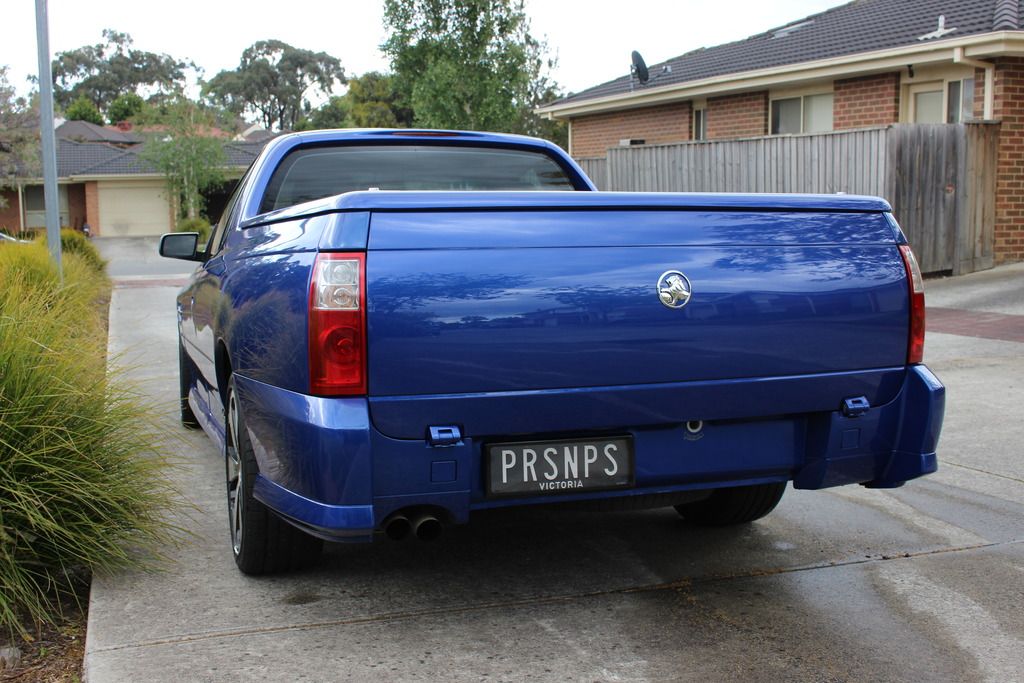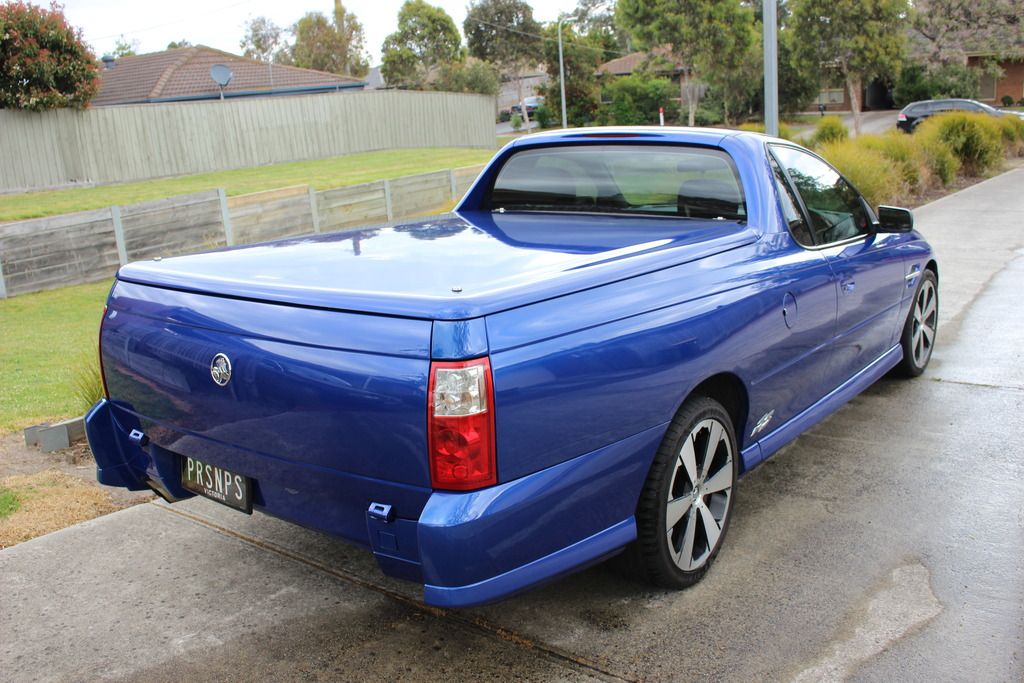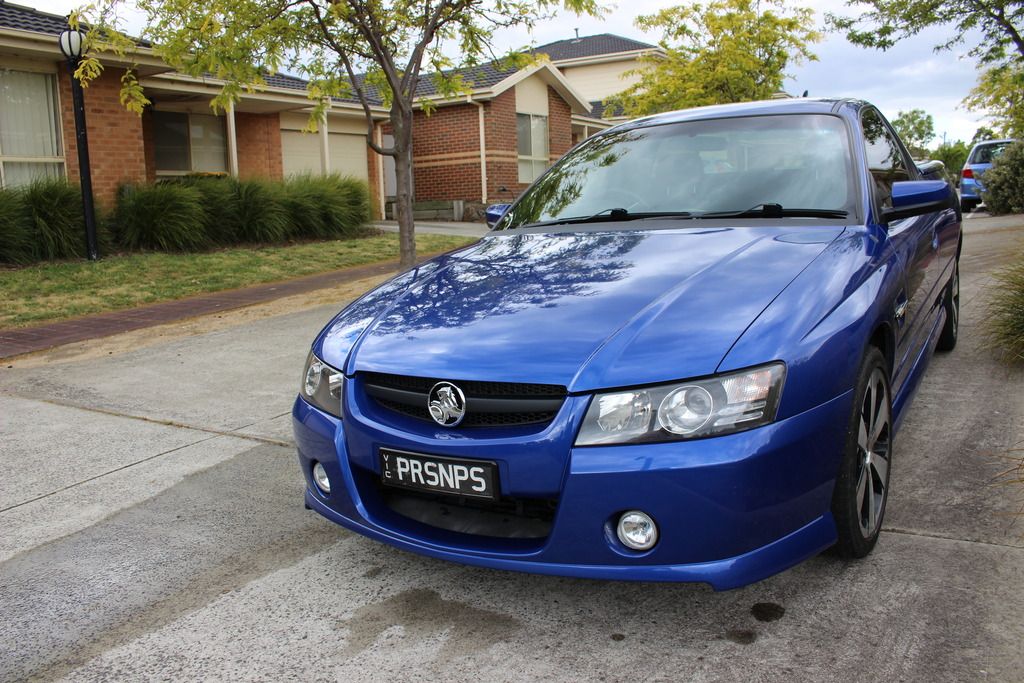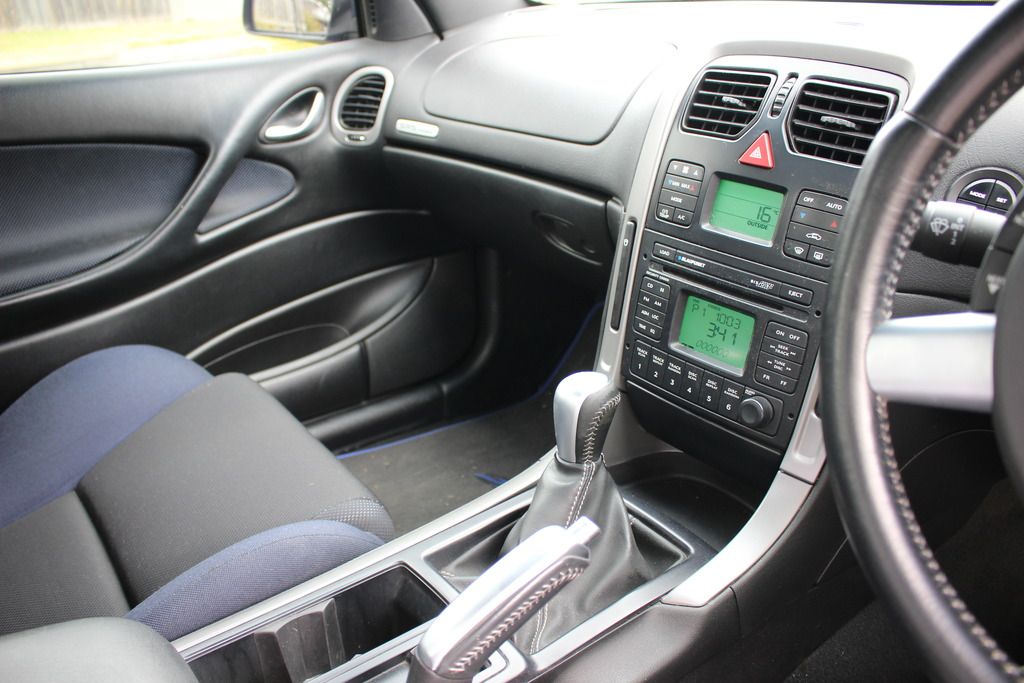 Service Log:


Differential oil - 183,000klms
Gearbox oil - 184,000klms
Engine oil - 184,000klms
Spark plugs + leads - 183,000klms Mods/Wishlist List: Legend


D

= Done


O

= On Order/already have but not installed


C

= Changed/Replaced

X

= Coming up next! Engine: [

D

] OTR Intake - 24/1/17
[

X

] VCM480 Camshaft 224/228 .580" .600" @ 110LSA
[

X

] VCM Pushrods
[

X

] New Valve springs, retainers, seats, seals
[

X

] Rollmaster LS3 4 Point Single Row Timing chain set
[

X

] Possible new oil pump on inspection
[

X

] ARP Cam Bolts
[

X

] ARP Balancer Bolts Drivetrain: [

D

] Exedy HD Clutch kit w/ Flywheel - Previous Owner
[

D

] Reconditioned Diff w/ 3.9 Gears - 20/1/17
[

D

] Differential Nolathane Mount insert - 20/1/17
[

D

] Short-Throw shifter - 17/2/17 Exhaust: [

D

] Hurricane Headers - 24/1/17
[

D

] Hurricane 3" Exhaust w/ 200CSPI Cats - 24/1/17
[

D

] Oxygen sensor extensions - 24/1/17 Fuel/Ignition/Tuning: [

D

] Iridium Spark plugs & Leads -24/1/17
[

D

] MAF tune - 24/1/17
[

X

] Mafless tune Body: [

D

] Removed Plastidip from badges - 12/11/16
[

D

] HSV E-Series 19" Wheels - 14/12/16
[

D

] Soft tonneau cover (for motorbikes) - 17/12/16
[D] Bottom honeycomb grill for front bar - 17/12/16
[

D

] Slimline tinted weather shields - 18/1/17
[

O

] Re-fit 6L Badges under Flutes

Stage 2 Paint correction + protection

Paintless dent removal for 2 small dints

Replacement Slimline Number plates

20" wheels

Suspension/Brakes: [

D

] Slotted front rotors/pads - Previous Owner
[

D

] Shortened Front KYB Struts - 23/12/16
[

D

] New Strut top bearings - 23/12/16
[

D

] Munroe GT Shortened rear shocks - 13/1/17
[

D

] Low Lovell rear springs - 17/2/17
[

X

] DBA T2 front rotors + QFM A1RM pads
[

X

] DBA T2 rear rotors + QFM A1RM pads


[

C] Super-Low Lovell Springs (equivalent of King-Spring Ultra's) - 23/12/16 Interior: [

D

] Reverse Camera - 25/2/17

HSV Blue Binnacle Gauges

New Gearshifter boot

Phreddy Conversion

Silver stereo/climate control surround (clips broken)

Stereo: [

D

] Double Din Kenwood DDX4016BT - 20/11/16
[

D

] Harness kits + Facia - 20/11/16
[

D

] Wiring kit - 20/11/16
[

D

] Polk MM1240 Slimline subwoofer - 20/11/16
[

D

] Dynamat Door kit - 20/11/16
[

D

] Pioneer GM-D9605 5 channel amp - 20/11/16
[

D

] Polk MM Splits - 20/11/16
[

D

] ANOTHER custom subwoofer box - 30/1/17
[

D

] Rca In-line Amp remote knob - 30/1/17
[

C

] Slimline box - 20/11/16
[

C

] Fibreglass custom subwoofer box - 1/12/16
Last edited: