Joined

May 22, 2006
Messages

692
Reaction score

6
Points

0
Location
Members Ride

2016 Golf GTI PP
I've posted pics of various bits of my car that have gone wrong, but only one of the whole thing so I thought it's about time I did that!
I bought it cheap off eBay but had to spend loads getting the mechanical side up to scratch. It's still not quite right yet, but getting closer. The body is pretty good with just one small spot of rust on the roof and a scrape on the drivers side corner of the front bar. I've got a feeling it's been painted quite recently. It's got tints, but not very dark and the one on the rear screen is very slightly damaged. I'm getting that re-done at some point but probably not going any darker.
Once it's running right i'll start on a few subtle mods. I've already put an L2 instrument cluster with VS dials and a set of moulded boot carpets in but yet to start on any bigger mods.First will be the suspension and a set of alloy wheels for it, then possibly an SS bodykit (with the front skirt and the lower part of the rear skirt textured and sprayed grey so it still looks fairly close to how it does now, just a bit chunkier) although i'm undecided on that. I think VE Berlina badges will be going on and the other badges being removed though.
I want to polish up some bits around the engine bay, but i'm not going to go mad under the bonnet as I don't want to spend all my time cleaning around the engine!!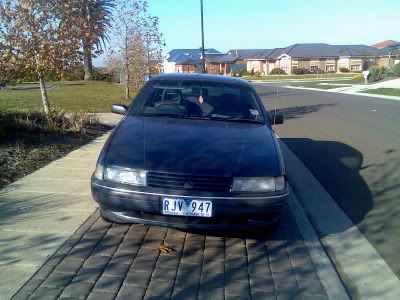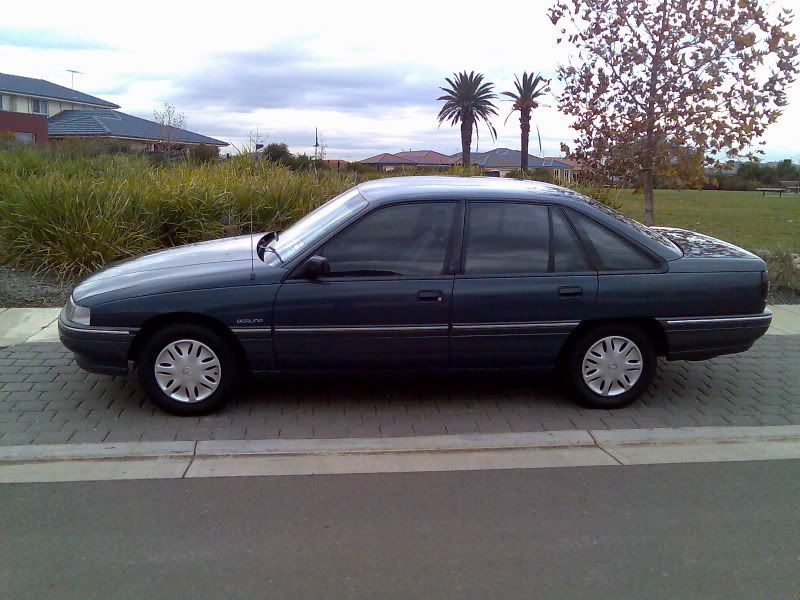 Last edited: