hi all. here is my ride.
VK 1984 berlina sedan
white, vomit blue interior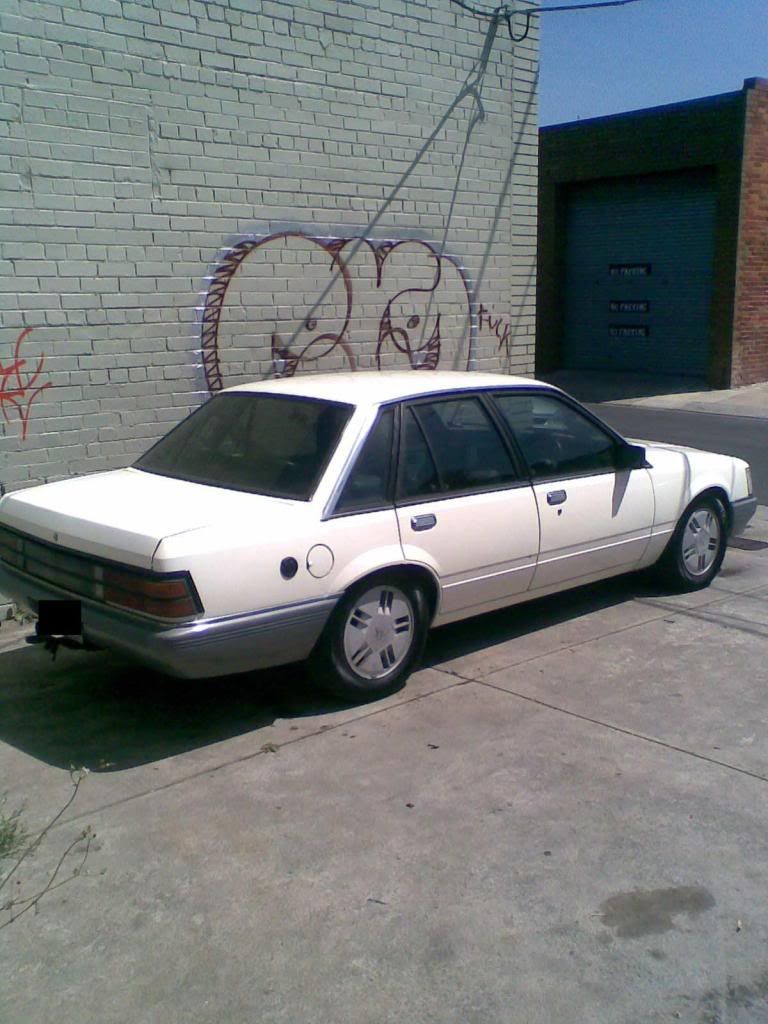 the HDT grille has been donated to someone elses car.
308 5 litre L31 VK black motor pre-ulp VT engine prefix 9.2:1 comp standard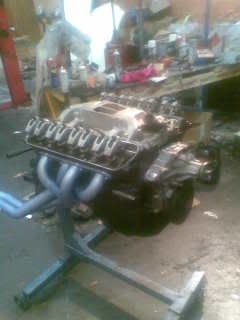 inlet;
16' air filter
holley 750 VAC secondaries. brand new and SHINY
grin
edelbrock performer inlet manifold
heads;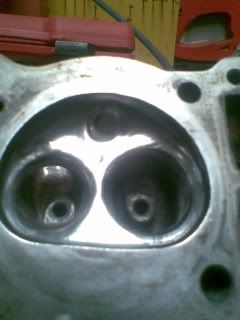 yella terra shaft mount roller rockers
hardened valve springs for to suit 500 lift
.194 inlet vlaves 1.6 ex,
unleaded seats
throated, edges taken off throats then mildly ported to match throat widths, polished exhaust ports.
chambers lightly deburred and brushed
oil gallerys deburred and polished
inlet and exhaust ports matched to manifolds
heads decked down to the hieght indicator
crack tested
new k-lines stem seals etc
cometic head gaskets
exhaust;
pacemaker headers
2.5' redback single system
internals;
engine valley and gallerys polished/deburred
crane 286 cam: 230 deg duration 496 lift
crane anti pump lifters
rollermaster timing chain
flat top pistons, crank/assembly balanced
carter fuel pump
holley fuel pressure reg. 6psi pressure
Z200 EFI fuel filter
bosch dizzy, regraphed by scorcher performance who made the advance curve so spasticly high the most advance i can get static is 11 degrees
Mallory coil
mallory 6AL ignition box
stock bosch plugs 6 heat range 1 mm gap
bosch steel leads
powermaster 140A alternator
transmission;
trimatic
stage 2 shift kit
2500 stall converter
diff:
3.55 LSD big salisbury 10 bolt
reco'd standard radiator
2x16'" craig davies thermos hard wired to 'on' position
CVR powertorque starter cos' standard starters dont like pacemaker headers. i killed two starter motors finding that out
standard VK sle alloy rims with crap tyres
running on optimax
Last edited: