Joined

Jan 1, 2010
Messages

606
Reaction score

2
Points

0
Location
Members Ride

VY V6 Equipe
Hey guys been ages but i thought I'd finally get my car on here.
Would just like to say this is only my second car. Bought it for $7000 and did have big plans for her but decided I'm just gonna keep her kind of stealth and just do little things, until i can drive a v8 (as I'm on my P's).
Thats why you'll notice i haven't really done external and performance mods.

Mods so Far:
*Replaced factory alloys with some black ceptors
*Debadged everything but the all important Holden badges.
*Chrome dress rings, nuts and black center caps
*Polished the yellow haze out of the headlights
*Replaced parker and license plate lights with smd LEDs for that bright white look
*Installed footwell lighting blue
*Installed my double din Pioneer headunit...AVH-P4250DVD
*Kicker splits up front (ks series), Kicker 6x9's in rear doors
*Dual solo baric L7 12" subs, Option Audio OAX2000 amo (2000 wRMS aww yeah)
*Big kicker vinyl on back and front windscreen
*Insulated the boot, sound deadening soon
Possible Future Mods:
#Brought OAC160 amp for speakers
#1/0 stinger wiring ordered
#Distributor t's bought for boot
#Customize boot space at some point
#Exhaust if I can be bothered, just 2.5 catback
#Lower it also if i can be f'd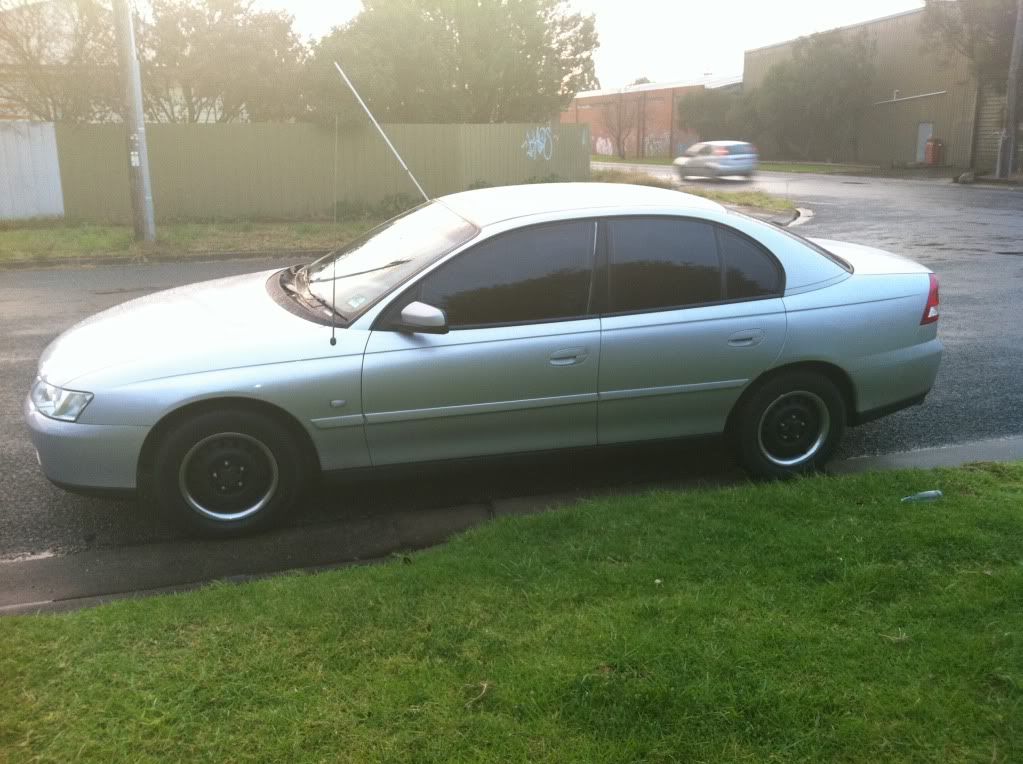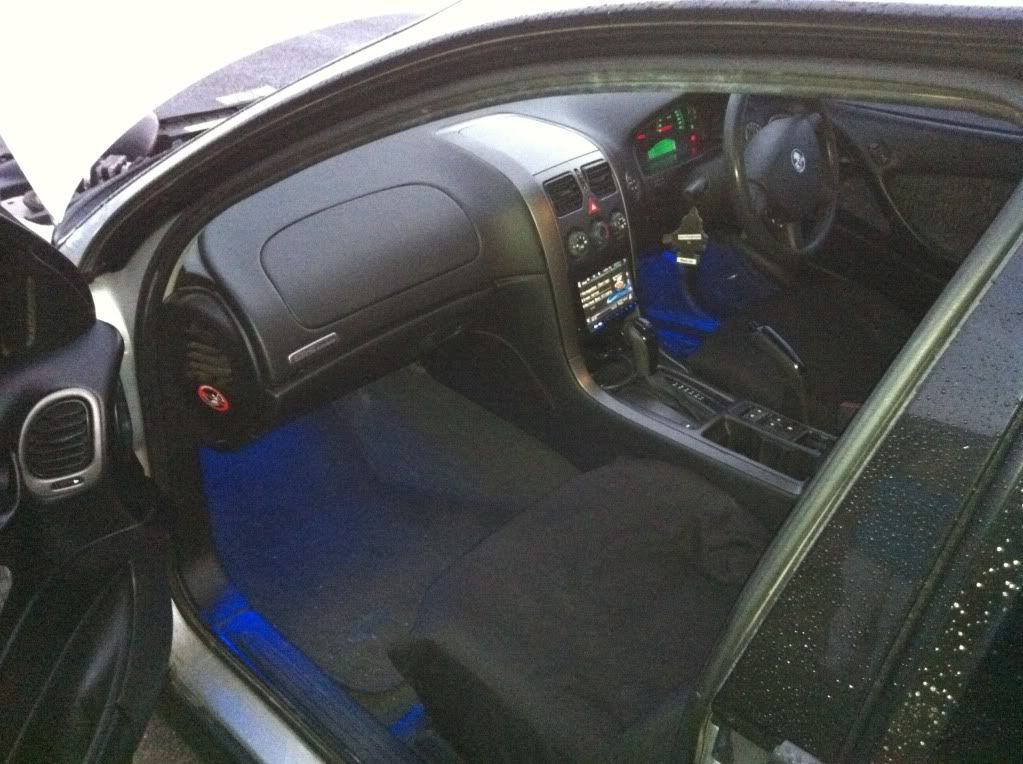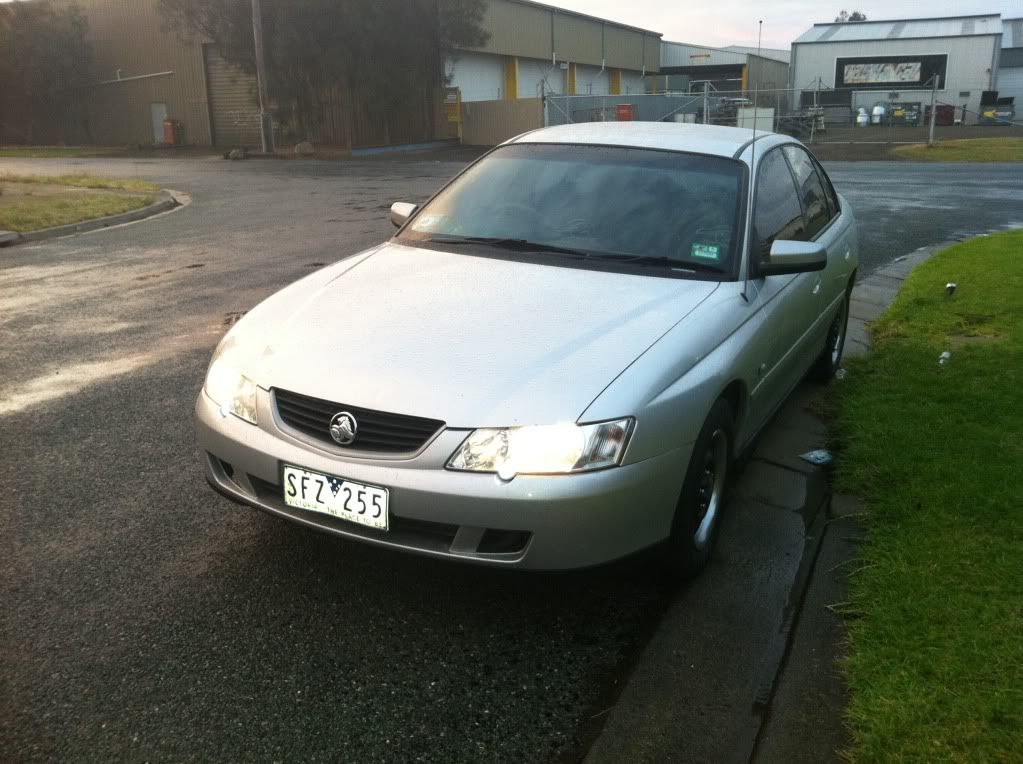 Used iphone for pics thats why they are abit hazy.
Got subs installed will post pics asap.
Last edited: