Joined

Jun 19, 2006
Messages

10
Reaction score

0
Points

0
Members Ride

VY SS M6
2003 VY SS S1 M6 Black Leather
Mods
Twin 2.5 inch Redback exhaust opened up cat pipes and no rear resonators.
Pacemaker Try Y's
GTS 4" Maf Pipe
2nd hole Mod to MCAI.
3.9 LSD diff gears.
18" VY GTS copies with 235/40/18 Kumho Ecsta SPTs.
Future Mods
Lowered springs.
Some new Personalised Plates.
Maybe some more performance mods next winter for the drags.
A few pics with the new wheels.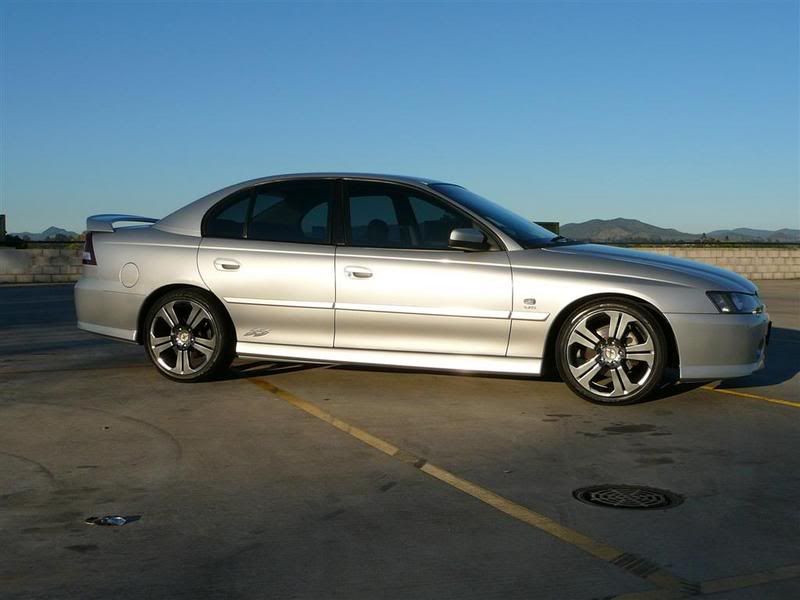 I love this photo (Above). Let me know what you think of the new wheels.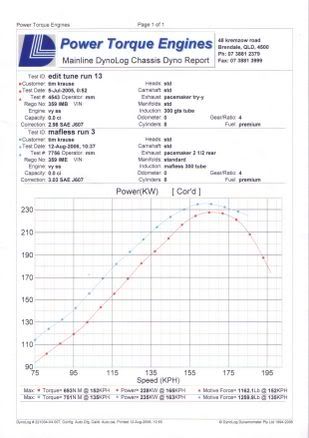 Dyno graph showing the before and after going from a PowerTorque Maf tune to PowerTorque Mafless Tune. Great results as you can see.
I went to a test and tune at Willowbank then night that I had the tune redone and netted my first 12 second pass....
Clicky
- Here is a Vid of a run at Willowbank after my 12 second pass (excuse the quality it was on my phone). As you can here the clutch slipped a bit on the launch making this run not quite as fast as the 12 second run before it. ( Excuse the Hyper Ute that runs second - thats my brothers slow ute - JSN85 )
Let me know what you think of my pride and joy.
Tim