Hi Guys,
As of yesterday, I am the proud new owner of a 1983 SLE, Rhone Green over silver. I had one as my first car, which my brother still owns and so over the years I have been keen to get one back in the garage for myself.
I have picked up a very clean (but not perfect) car with a 304 conversion. The previous owner purchased the car from the mechanic who put the engine in as an unfinished project 4-5 years ago but has done nothing with it since.
The car runs nicely and drives. The car has got either a T350 or T400 but not sure which. The trans shifts okay. The car pulls up fine etc etc.
Having said all of that, I have a number of questions I'm hoping the experts here can help with, without having to traul through endless threads. Not lazy, just short on time!!!
1. The dash cluster has been messed with, what looks like a VN temp gauge has been slotted in, the oil pressure gauge sits in the middle but doesn't move with revs as I would expect. Both the speedo and tacho look to have non-original needles. Tacho doesn't seem accurate and speedo doesn't move. Haven't ran the car long enough to see if the temp gauge is working.
Question: If I get a new dash cluster, is there any need to mess with it or are there solutions to get the stock gauges to work? If so, what do I need to do? I would have thought oil pressure, temp sensor and tacho should all be able to read from similar sensors to the original 253. Not sure about fuel gauge. Looks like the tank has been changed over, as it seems to have an internal fuel pump.
2. Is there any easy way to tell whether I have a VN/VP or VR/VS engine/ECU. The guy said he was told it was a VP Clubsport Engine but certainly no HSV badge on the throttle body cover and can't see why anyone would remove it, so suspect it's standard.
3. I'm keen to put a set of Simmons FR-1's on. I'd love to get my car to look like the pic I've linked below.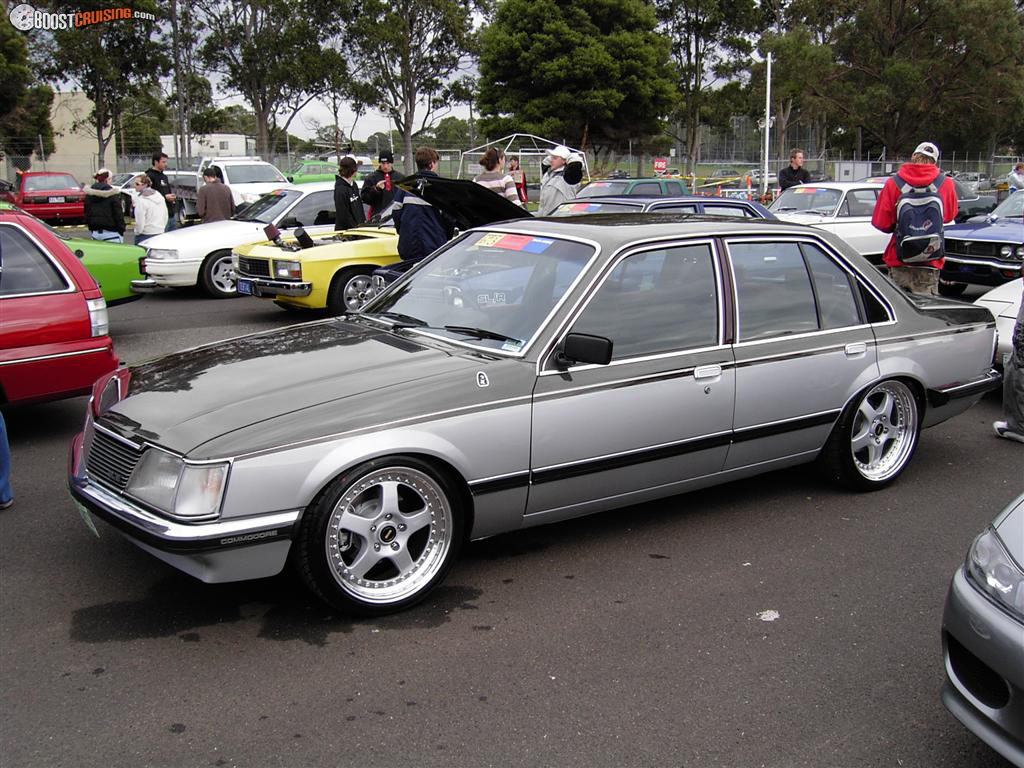 Not interested in the rubber-band look and still want to maintain good ride.
My guess would be that these are 17" or 18" wheels. Would love to get some advice on suggested diameter and tyre widths front and rear. Would also like to get this stance and would be interested to get advice on whether you think this is on super-low or standard lowered springs. I don't want to roll guards or mod the diff so basically just want to know what works best with the standard setup with lowered springs.
4. Lower Door Mouldings. When I had my original SLE, you were able to get reproduction lower door mouldings (external, black with chrome strip). I can't seem to find any. Does anyone know if these are still available. Mine are okay but the chrome is letting go.
Sorry for the long-winded post, thanks in advance to anyone who can help with any of the above. Cheers!
Last edited: