Hey all,
Got my LED strips in the mail today and they seem pretty decent when plugging them in just the stock way into the ciggy lighter. Anyways i want it so i can plug both in at the same time and have a switch wired up to them to turn them off nd on as i please, thinking plugged into the light that turns on when door open and car on is best but dunno. So firstly i will want to wire the 2 strips to the same switch so would i have to wire them together or what. Also the switch i has has 3 prongs it is some rocker switch which wires go where i only have 2 wires probs for 3 prongs lol...
Anyway im trying to do all this now so if somebody could help that would be great, hope i dont have to buy extra wire...
This is the packet of my leds, the fuses arnt attached to either of them yet either...they still have ciggy lighter attachments on.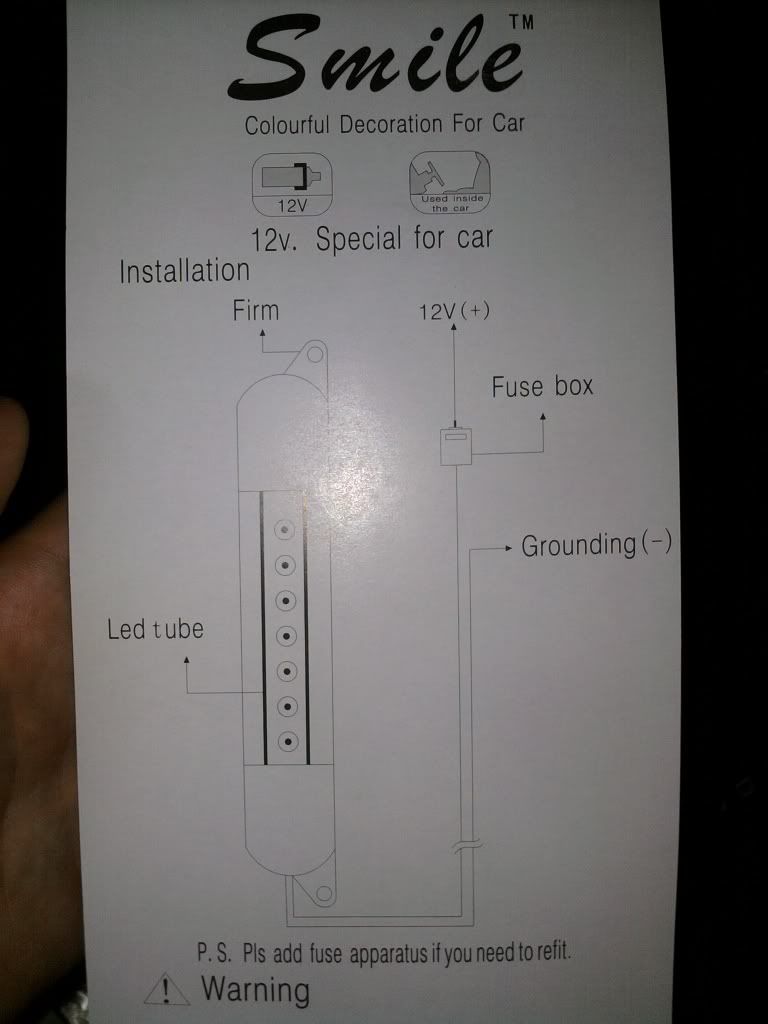 and this is the packet for my switch