Start Off: I've used this company a few times and don't have a single bad thing to say about them.
http://touchupguys.com.au/
Some of you may be aware I had a hidden wiring job done on my VS incl removal of ABS module. Shortly after that I purchased my first home, as many of you know - priorities take over. So I was left with an engine bay that looked worse than with the million wires running everywhere. Admittedly, it did upset me to see it that way - and at the same time a boxed, smoothed and painted bay was far out of reach.
All I really wanted was the engine bay to look *tidy*. I didn't care about the drill holes, or bumps. just aslong as you didn't focus on the rust areas.
So I thought 'well, there's no harm in seeing if these guys can touch it up' and organised them to come out and look at it, when he first looked at it he seemed keen as - and hadn't done anything like this before. So initially i was ONLY expecting to touch up the rust spot areas - which at the time I was expecting him to use a brush. (I should mention he brushed touched my entire VZ SS ute and it came up amazing, you couldn't even tell) but he wanted to go all out, he gave me a quote I couldn't pass up and was booked in.
This is a before picture of the battery tray area: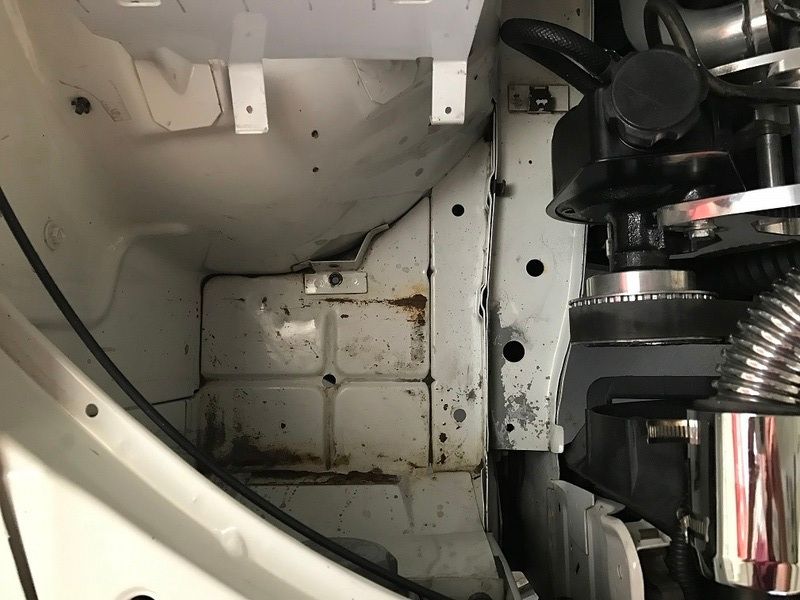 and this after his work: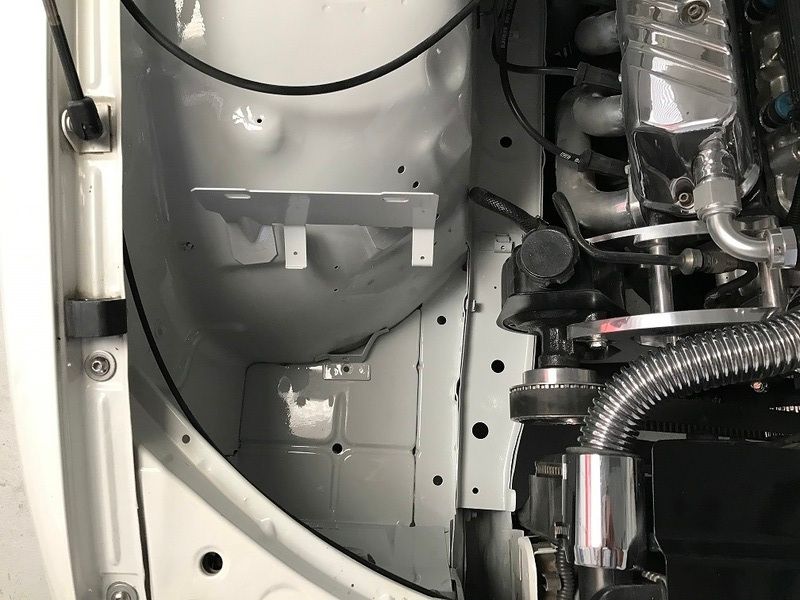 He came to my house at 8.45am with his employee, they completely taped up everything asif it was going into a spray booth, and went to town on it. They were finished by 3.30pm same day and had done an amazing job. I had them pull a small dent from the quarter and touch up the whole car. The beauty part is the car didn't sit in a panel shop for 3 weeks, and didn't have some apprentice driving or touching my car. It stayed in my shed and never moved.
So guys, if you have marks, dents, scratches etc give these blokes a call - their work is as close to a panel beater as its gunna get - without losing your car for weeks - and a quarter of the price.
My entire engine bay was sprayed (towers and rails) for $500. A panel beater would of easily charged $1500.
I havent taken proper pic, but I will and upload them! engine bay is dirty still.
any questions - ask away!