I didn't post in the for sale section because I'm not sure how much I'd get and if I wont get that much I wont be selling them. Anyway, just wondering how much my vt2 calais wheels would be worth?? At the moment tyres are borderline roadworthy, but I'll be getting new rubber soon, so IF sold, tyres would have 90%+ tread.
Set of 5 (including the spare), which by the looks of it has never been put on the car. Two have a little bit of gutter rash thanks to previous owner but nothing serious.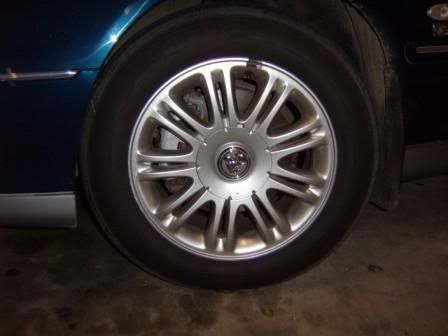 Would also be interested in trading (with cash adjustment) for certain 18's but very doubtful of that haha.