Joined

Nov 1, 2010
Messages

300
Reaction score

12
Points

18
Age

34
Location
Members Ride

VX Commodore 2002 Executive v6. Ex Patrol Car
Ok I assume this will be the same with many different makes, but as I've only done this on a VX, that's the title.
When it comes to cleaning out your air intake manifold, many people just spray a bit of Carbie Cleaner in there and give the engine a rev. I know some people empty a whole can into it. However this won't really do much. After 180 000 k's, the whole section had a build up of 1 - 2 MM of gunk.
Doing this will increase power, and most important of all it will increase fuel economy. Some people who do this use up to three cans of Carbie cleaner and go through a whole bag or rags to clean it, but for this one you don't need that! Here is what you will need:
Rags 1 - 5 rags should do depending how anal you are about it
1 Can Carbie cleaner... trust me, spend the extra few dollars to get a good brand ya stingy ****
1 Flat Head Screw driver (Any size)
1 non serrated small butter knife (If you don't have one, pop down to the opp shop, make sure the blade is blunt and straight)
1 8mm Allen Key (I think it was an 8mm... Just get a set. And a little hint: I've gone through HEAPS of Allen keys over the years, and the BEST value for money, is the Allen keys that ALDI occasionally get in. Non have bent, and NON have broken. If Allen keys were in porn, they would be Jenna Jameson)
A hammer
12mm + 10mm Socket (Sizes may be wrong...)
Prep:
Find a comfortable chair and have some beers handy because this can take a while, and you will get a sore back bending over the engine bay unless you're used to something like that. I.e you're a mechanic or possibly gay.
With your flat head screw driver, make sure the base of it (Specifically the corners) doesn't have any sharp metal, the last thing you want is to scratch the hell out of the Aluminium that Holden insist to build vital parts out off... The **** ****s
Get some good music.
Step one:
Have a few beers, its always good to lube things up, including yourself.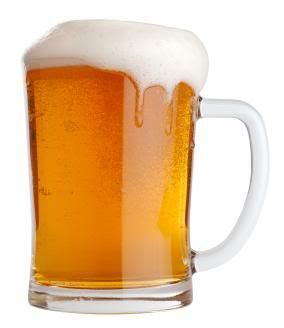 Step two: (If you want you can repeat step one a few times, however if you too often you might end up breaking something, including yourself)
There are four 10mm bolts on the top your plastic engine cover.. Remove those, and GENTLY lift the whole plastic cover off. Now make sure that the rubber stoppers are in each part of the plastic cover where the bolts went, they can sometimes fall out.
Side Note: I bet you expected something more exciting under that cover didn't you? I know I did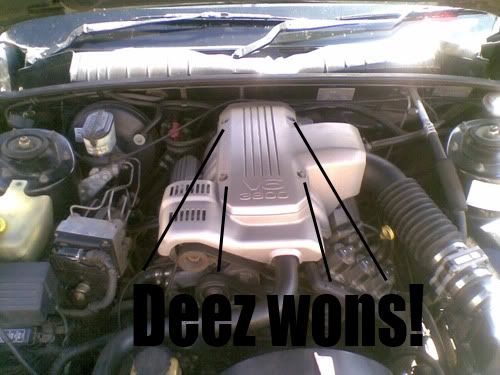 Step Three:
from the Air box, there is a big rubber tube that runs into the manifold. Undo the hose clamps on each end and remove this.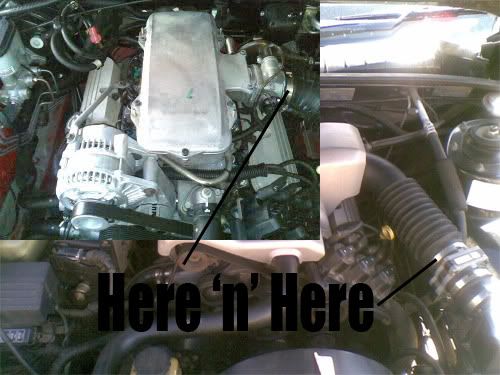 Step four:
There are three size 12mm bolts behind the rubber tube you just moved that hold the throttle wire cluster in place, remove those and let the throttle cluster just hang there.
Step Five:
There are two size 12mm bolts on the throttle body which controls the air intake, one on each side of the intake, remove those like a good boy, and the unit should detach.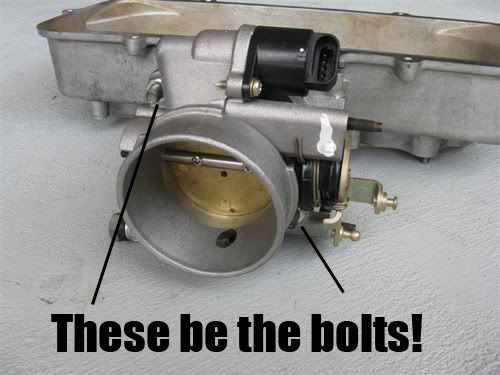 Now take a moment too look at all the gunk that is built up there... When we are finished, this unit will look like sex... Small Hint: Don't try and make babies with it, it can jam and that hurts... Trust me. No matter how sexy it looks, its machinery, not a woman, or a man if... See above
Step Six:
There are Allen key bolts at the very top. These are on the outside of that big bit of metal covering the manifold. Now keep in mind that there is a Gasket under those bolts, so they WILL be tight. I found the easiest way to remove them was to put the Allen key in the socket, and hit it with a Hammer to break the seal (As in your trying to loosen it). With a few, they were in so tight that the Allen key actually twisted (Cheep one as my son lost half my Aldi set
... little ass hole). Hitting it with a hammer you won't have this problem. After all screws or bolts or whatever you want to call them are out, lift the metal plate off.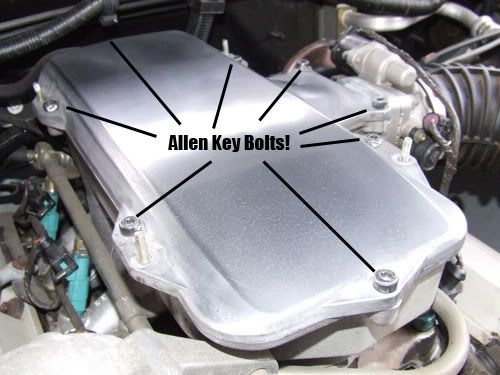 WOW isn't that dirty? Very. Now you will notice there is a gasket that lifts off, if this is too depressed (I.e its completely flat) run down to AutoPro (Found to be the cheapest for Gaskets) and grab the appropriate gasket. If Super Cheap have them in stock they will be cheaper... but Super Cheap don't stock them and will want to charge you $18 freight for a $12 item
Ok so we have disassembled the important bits, and now it's time to clean.
Step Seven:
Heavily spray everything that has gunk on it (Especially the throttle body) with Carbie Cleaner.
Step Eight:
Now it's time to sit down and drink some beer. You may think im being a smart ass, but I'm not. Give time for the carbie cleaner to soak in and you will save yourself ALOT of heart ache. Once the carbie cleaner has dried up, you may continue
Step Nine:
Take your butter knife and GENTLY (as not to scratch the living poop out of it) start to scrape off all the gunk. For some areas you will need to use the screw driver to get at it (Especially the throttle body). Save yourself heaps of time by trying to get off as much as possible (Don't be stingy and leave little lines of the crap there).
I found the best way is to put no weight on the knife/screw driver, and drag it over the gunk. If this isn't working, then you will need to put a little bit of pressure on it. Most of the crap should peel off quite nicely. Don't worry if it falls down the holes, but try not to get too much down there. I used a portable vac to suck the crap up as I worked.
Step Ten:
By now you should be finished and for the most part it should look ok. Now start spraying heavily with the carbie cleaner in sections, and rubbing the surface vigorously to get all the stuff you missed.
Does it now look sexy? It should do.
Step Eleven:
Now reassemble. Just follow directions 5 and up in reverse order to reassemble. When putting the Allen keys in BE FREEKING CAREFULL as you are dealing with a gasket, so tighten in a star motion from the inside out, and don't over tighten it as to kill your gasket. Rub some oil over the gasket to get a nice seel.
So what did you just do:
Increase Power
Increase efficiency
Increase throttle response
And you will notice a nice air sucking sound when you rev your engine. If you have extractors it should also improve that sound.
I hope this was easy to understand. If I have missed anything let me know so I can add it in. If I need to take pictures for ease of clarification, please let me know and I will take and add them (steps 1 - 5). If someone has already posted this how too and its way leeter then mine... Don't let me know
Have fun!
Feedback if you attempt this and it works like a charm... I don't take responsibility if you poar beer into your engine by being blind drunk and blow it up.
Do not attempt this if you are female (Jokes Jokes!)
Do not attempt this wearing a Burkqa
Do not attempt this in the middle of a gay bar.
Before: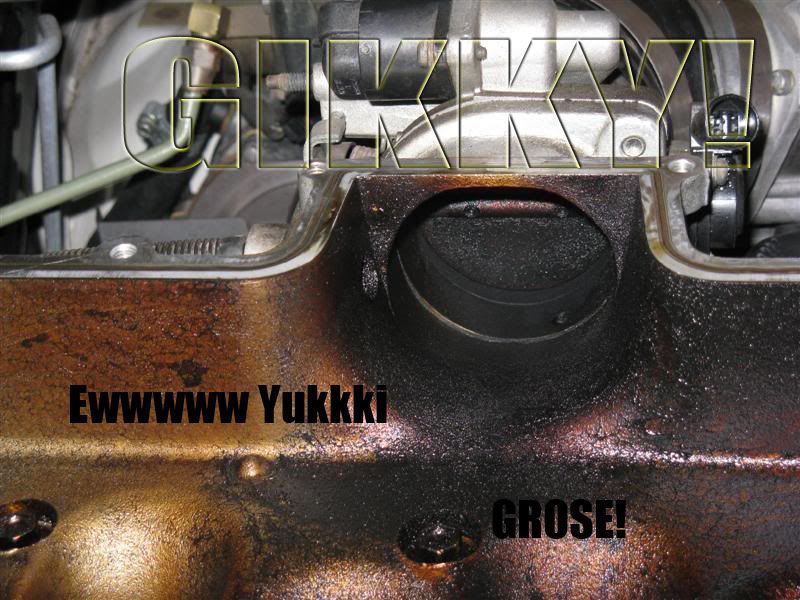 After: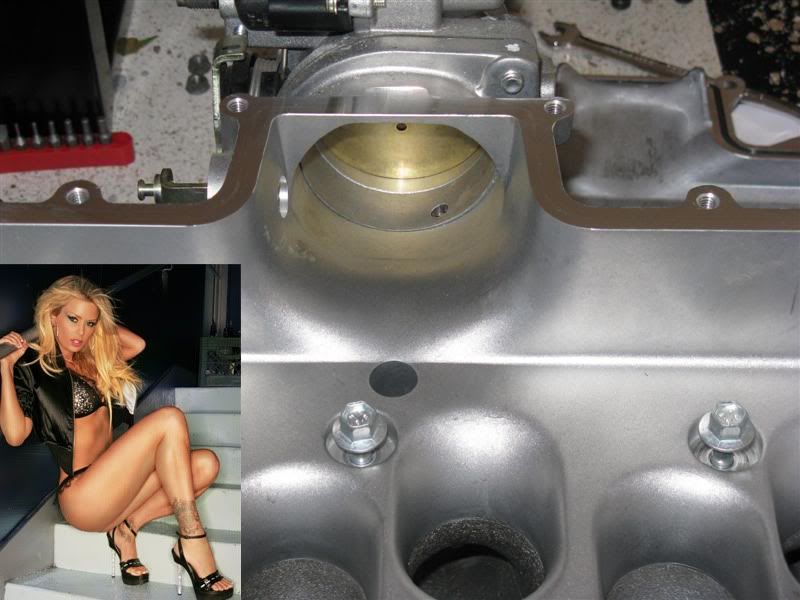 Edit: As per many user posts, instead of using a rag after you have scraped most of the **** away, you can use a NON SCRATCH scourer to help getting rid of the crap. Just make sure its non scratch and it doesn't disintegrate when using it. And be prepared to go through many of them
Last edited: