Joined

Nov 18, 2010
Messages

549
Reaction score

5
Points

18
Location
Website
Members Ride

2007 wm caprice
well i was given the task of fixing up my little sisters car. she was quoted $1k to repair her bonnet so me and my mate decided we would have a crack at it first, whats the worst we could do lol. now i got the car of my sis nearly 3 months ago and havent really had the time to work on it till lately. there isnt any before pics of the whole car as it was fairly neat looking just full of deep swrils.....say no to green scourers!!!! her boyfriend decided to get the bugs and tar off with one
anyways here are what the bad stone chips looked like
so we first sanded back the edges of the chips and in doing that removed the surface rust too.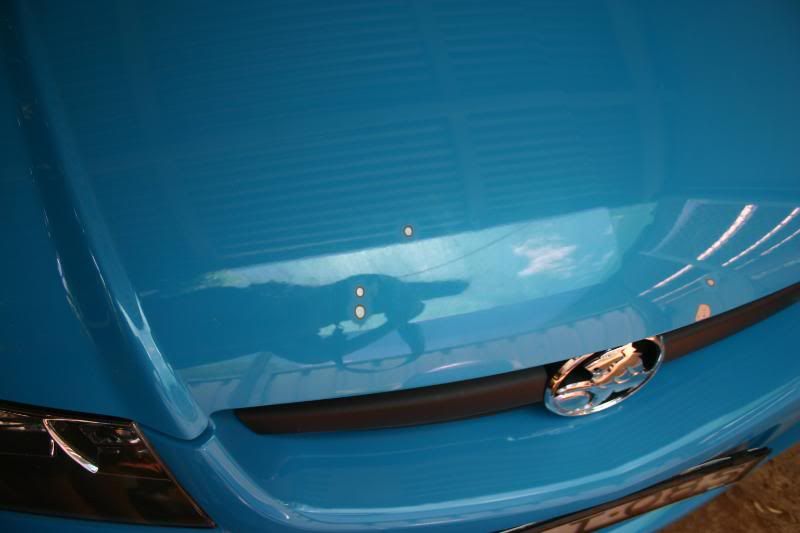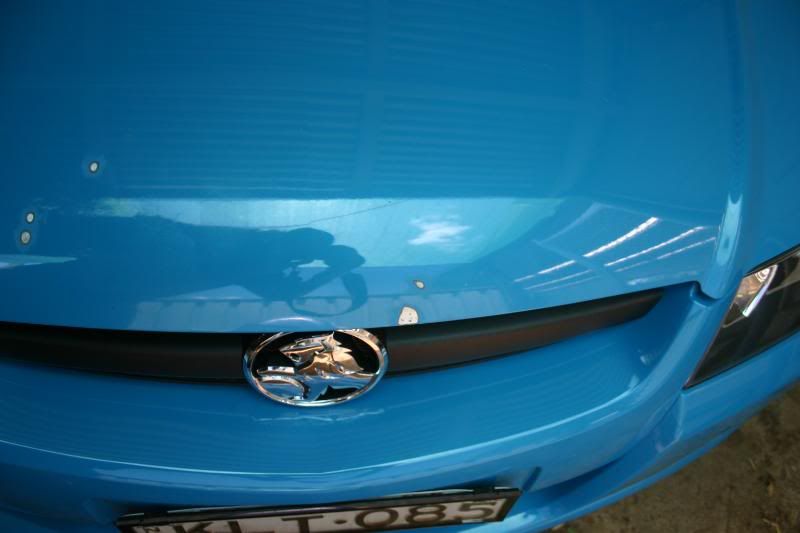 next it was masked off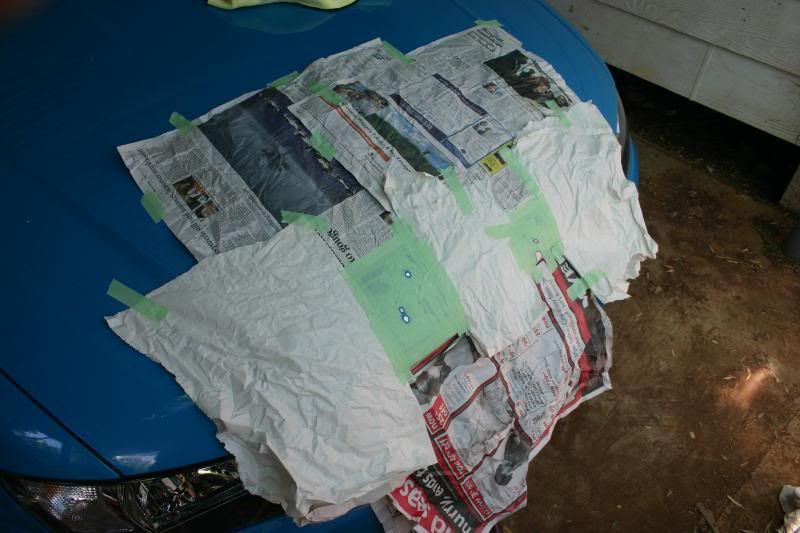 using an air brush we sprayed some primer and rubbed it back smooth. this was done a couple of times as we kept cutting threw as we didnt want any imperfections in it or to leave it too thick.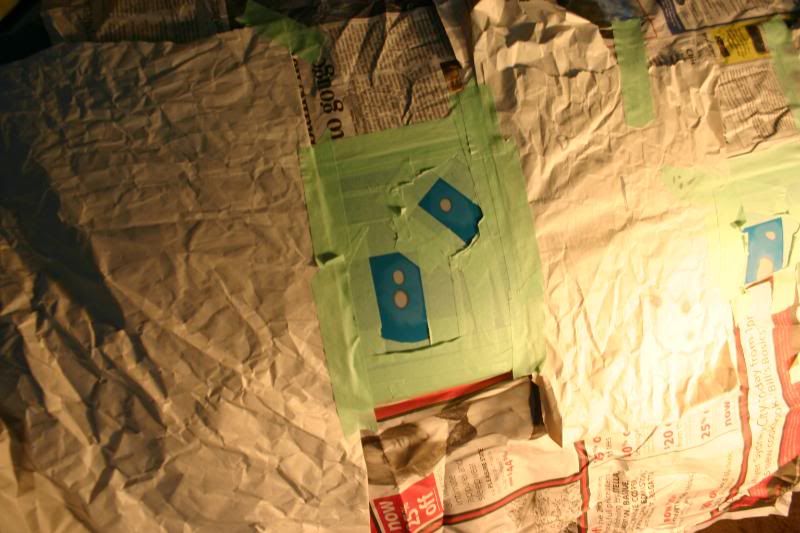 next we got out little touch up pot of 2 pak paint which was $20 from paint shop and started to put some colour down with the air brush.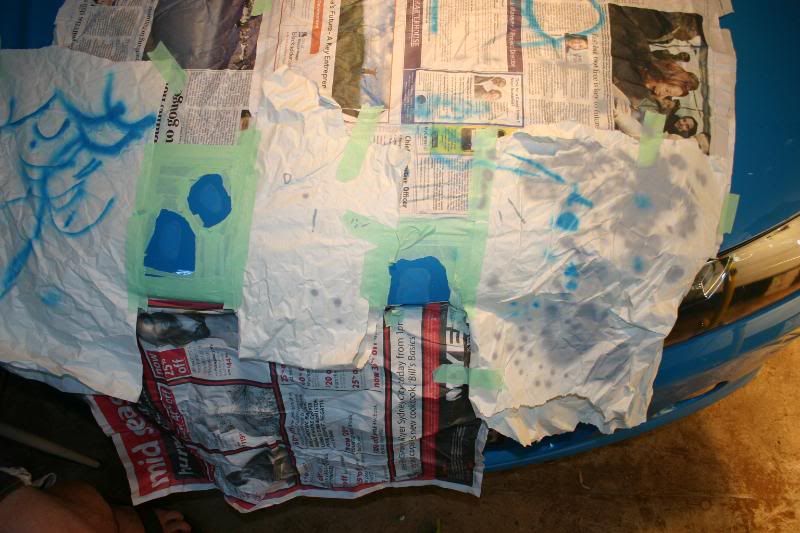 this is where we discovered the paint wasnt a close match
and the project laid dormant for the next 3 weeks. after getting some more time just before xmas i got some more 2 pak matched by a local panel shop and we got back into it again. after rubbing back the last lot of paint we tried again and after a few words of advice from the panel shop we tried to spray it wet which is an effort with an airbrush. end results were a bit disapointing. this saw a silver ring around the repair which stood out like dogs balls. out came the wet n dry again and off it came.
after having xmas off to think about a plan of attack we decided to hook in again on the 2nd of jan. we wet sanded and buffed up the bonnet (sorry we didnt get any pics) to remove all the scratches from the green scourer. after that we roughed up the clear again and pulled out the normal spray gun hoping to blend it better. WIN!! job came out good so on to clear coat we went.
after 3 coats of colour and 3 coats of clear this is what we were left with.
now the fun really began.the next day (3rd jan) we started wet sanding to remove the orange peel. damn this clear is alot harder then the holden clear. after many hours of sanding the buffer came out with the lake country foamed wool pad and meguiar's 105. after 7 passes we were happy with the out come.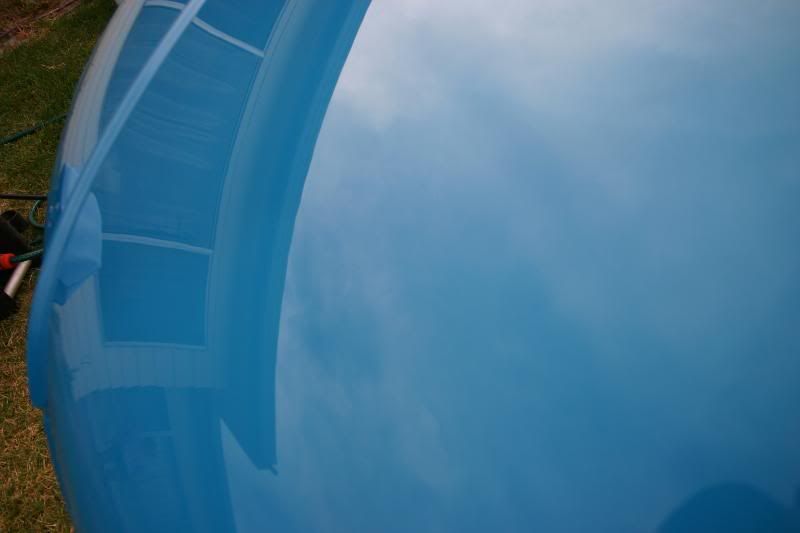 now for the rest of the car.
the paint got done on rotary with lake country foamed wool pad and meguiar's 105 then menzerna 85u on white festool pad. some spots copped a couple of passes with the m105 and wet sanding where needed.. only got pics down the drivers side from when i worked on it before xmas as i was a bit under the pump yesterday to get the car done so i could return i today.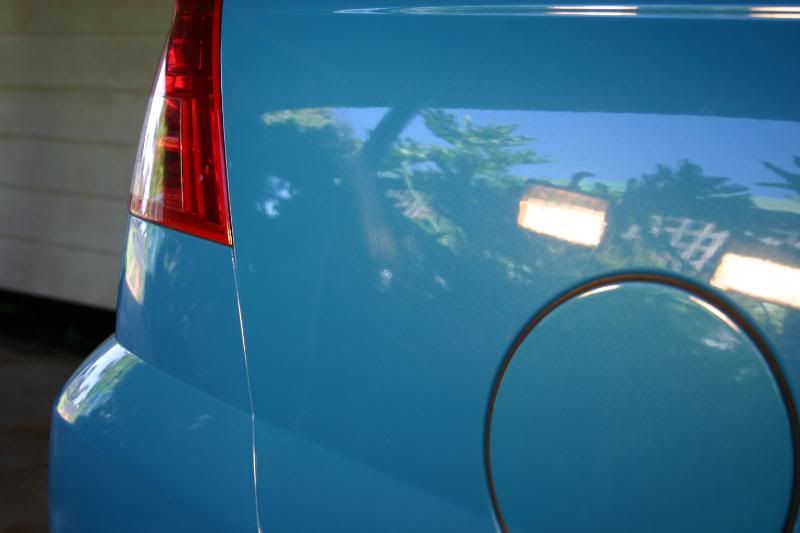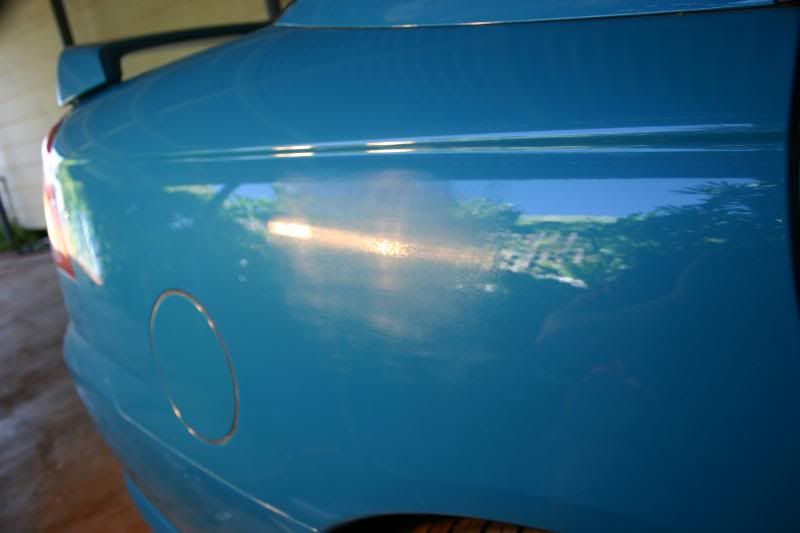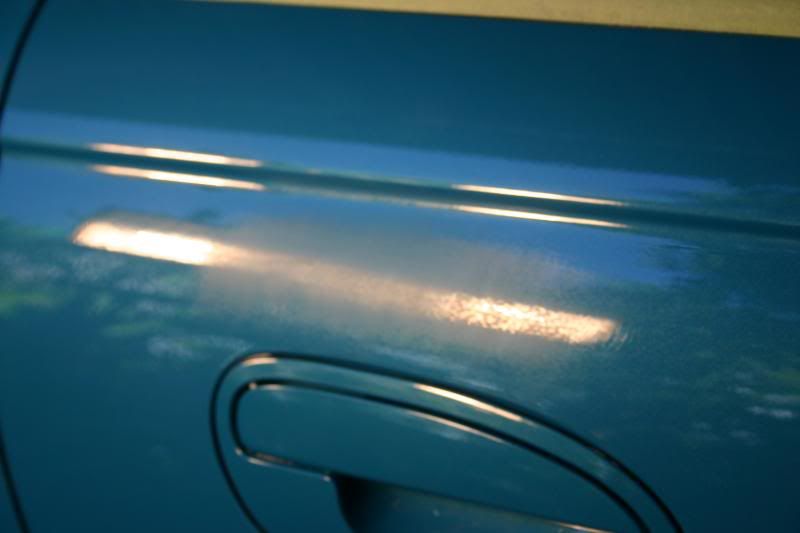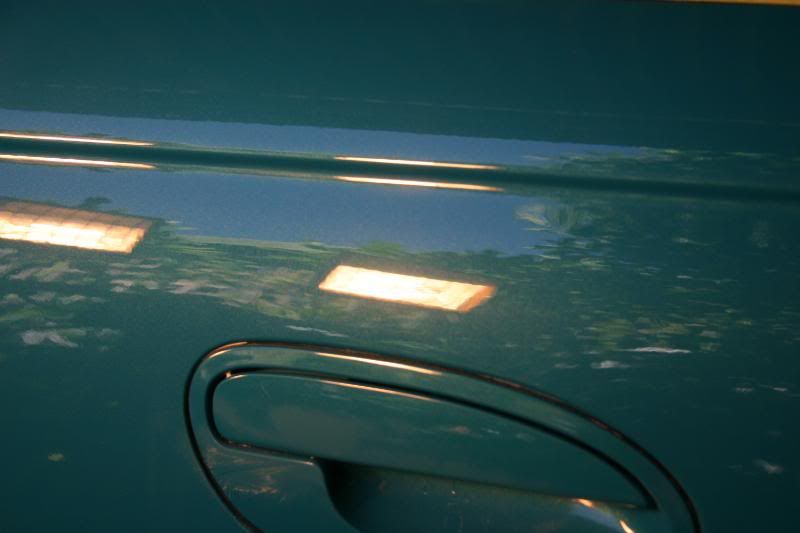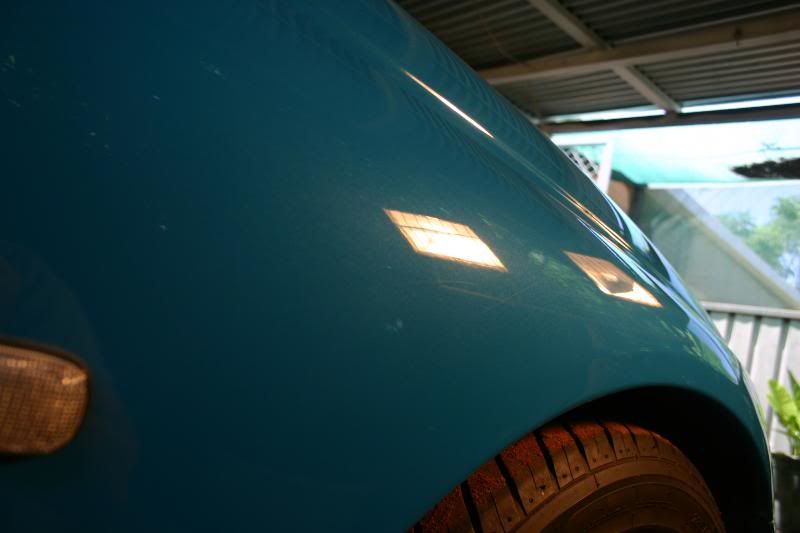 there was alot more sanding done on the lower parts of the doors but couldnt get any good pics
some after wash down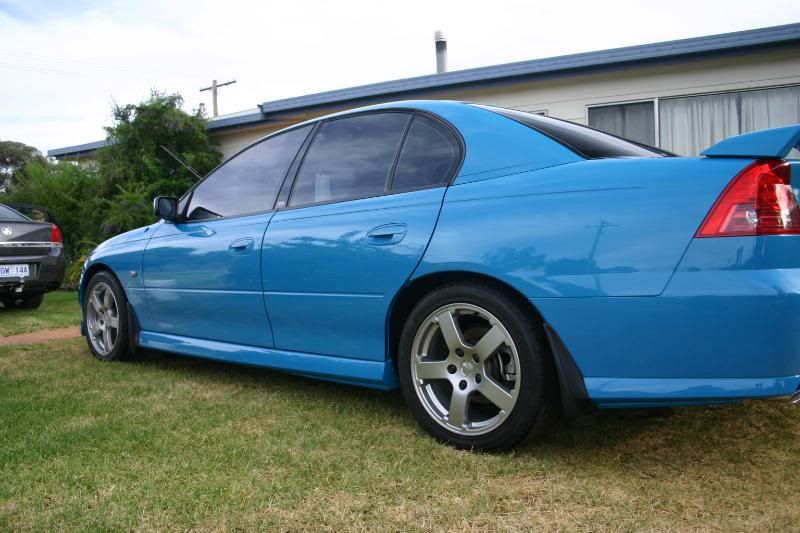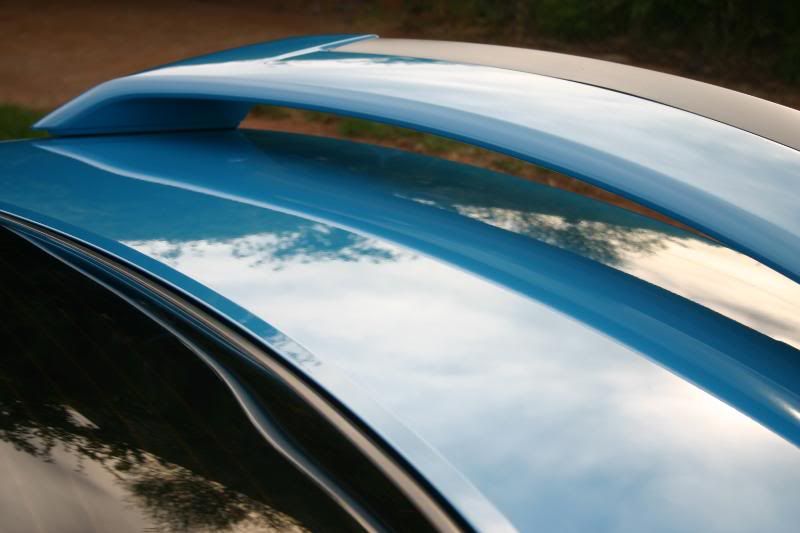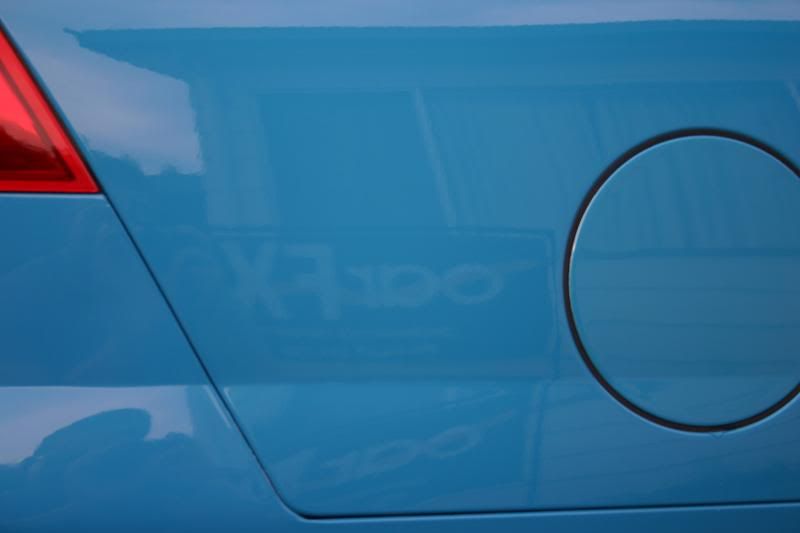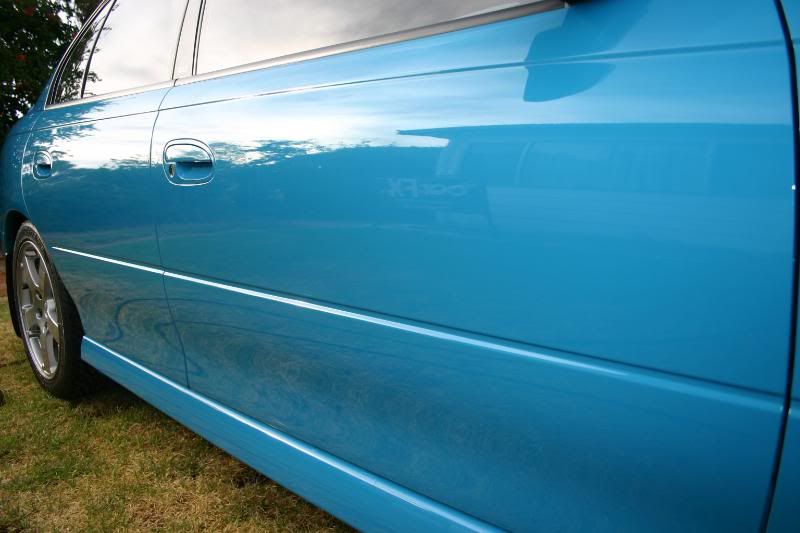 plus the done bonnet pics above.
car has had some dg 601 + 105 applied and ill get some pics this morning of it in the sun before i head off to sydney and drop it off to her on the way.