Joined

Mar 14, 2005
Messages

39
Reaction score

1
Points

0
Age

36
Members Ride

VT executive wagon
wagg1n - finally with pics - soon to be bagged, 20s n interior retrim
It's taken long enough but i finally got my hands on a digi cam so i thought i'd get some pics so you can tell us what you think
i finally got my car back last week with a new engine i haven't had it since january coz of a big dispute with holden over the warranty and how much i owed to get it replaced but all is now good.
Tha bonus is that while waiting i've been saving hard so i have a whole bunch of stuff ready to go on it now. so i thought that i would take a bunch of photos of my car as i go along.
I can't show any photos till tomorrow coz at the moment it's gettin lowered, gettin an exhaust and extractors put on, gettin new wheels and gettin vz ss indicators installed on her but i'll chuck down whats bein done to it and get some photos tomorrow when i get it back.
Name: Dan
Area: Cranbourne vic
Model: VTII commodore wagon
color: white
Year: 2000
Bodykit: VY clubsport
Engine: V6 ecotec
Gearbox: 4spd auto
Engine mods: nothin, but it's reconditioned and only done 70k
Diff: stock
Brakes: stock
Exhaust: 2.5" mandrel bent catback and pacemaker extractors
Suspension: king springs superlows and 4point camber kit
exterior mods:
VX clubsport headlights (monaro style)
altezza tail lights
body kit
vz ss guard flutes
interior mods:
painted dash surround and rear ac vents
footwell neons
stereo:
alpine cda-9835 HU
alpine type R 6.5" splits front
alpine type R 6x9 rear
2x12" alpine type R 1500w subs
alpine v12 amp 4x125rms- speakers
alpine v12 amp 1x1000rms- subs
Over the next 6 months its goin to DW customs in dandenong to have airbag suspension fitted to it, and i'm gettin 20's and full interior retrimmed so it should look pretty damn hot then. I just gotta get settled into my new job and i'll start coz i can ride a pushie to work.
These pics are from just before the respray, all the sanding and prep was done and I had to send it to the sprayer. I didn't end up goin the pearl paint and i'm regrettin it now...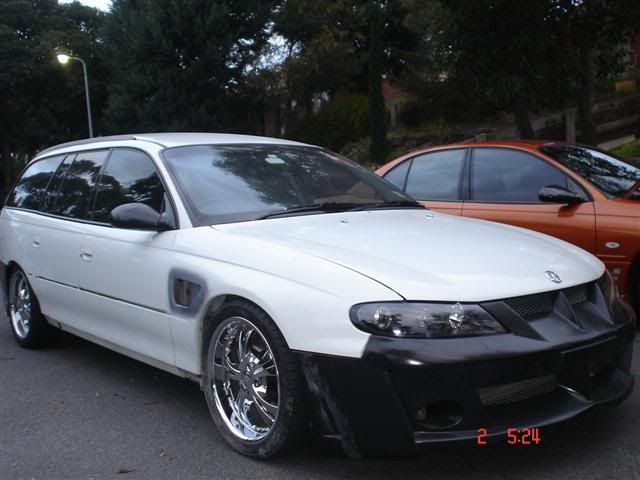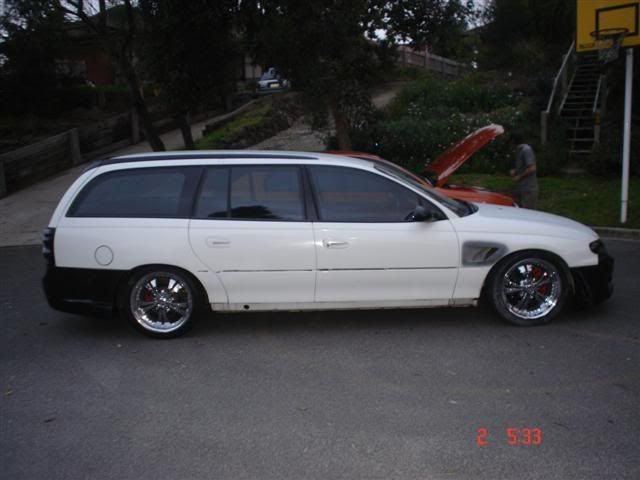 This is my ride as it looks at the moment, the interior is pulled to bits and the sub install is only a temp one coz it's gonna get moved around to fit the tank for the bags, but it does the job for now... i'll try and get some nicer pics when its all polished up and not raining soon.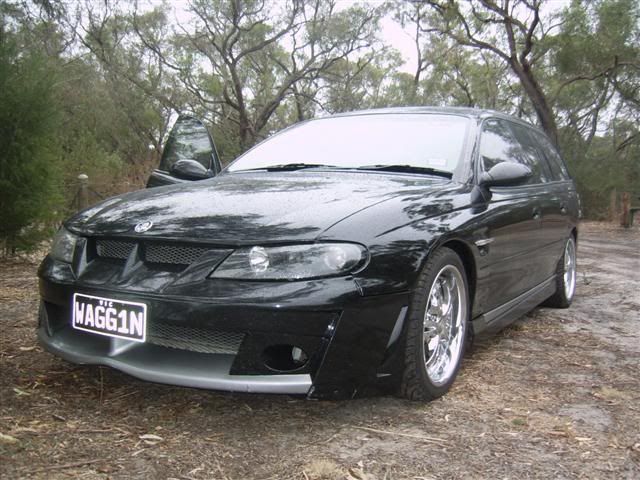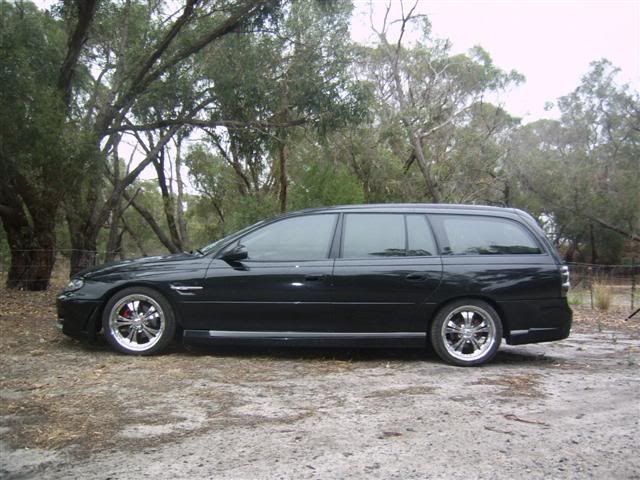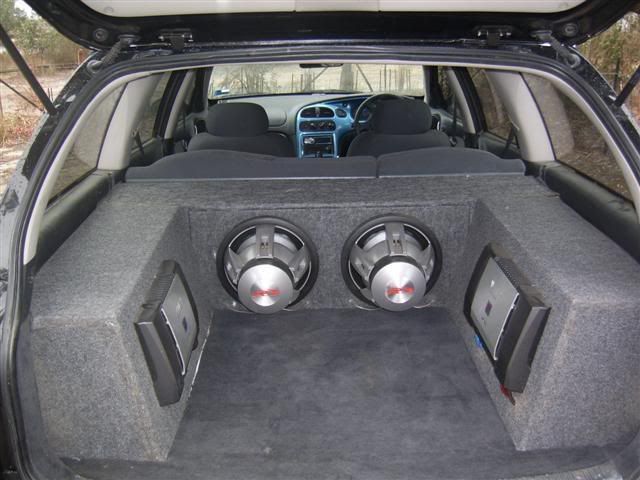 Let us know what you's reckon and any ideas you have got for interior or any other mods!
Last edited: