just something i thought would be interesting. forget about price, lets say all cars are priced equally and you can afford to pay to purchase, maintain and run.
Which of the cars would you own and why:
this is my monaro cv6:
super6 should be capable of mid 12's once porting is done.
hot red
leather
dads 1957 Chevrolet belair:
283 small block chev, all chromed engine bay
custom one of a kind never matched before blue
left hand drive
cousins hq:
355 stroker 12 second car, maybe 11 seconds with new trans and tune
full manualised auto
green, i call it kermit green, can't remember name.
average interia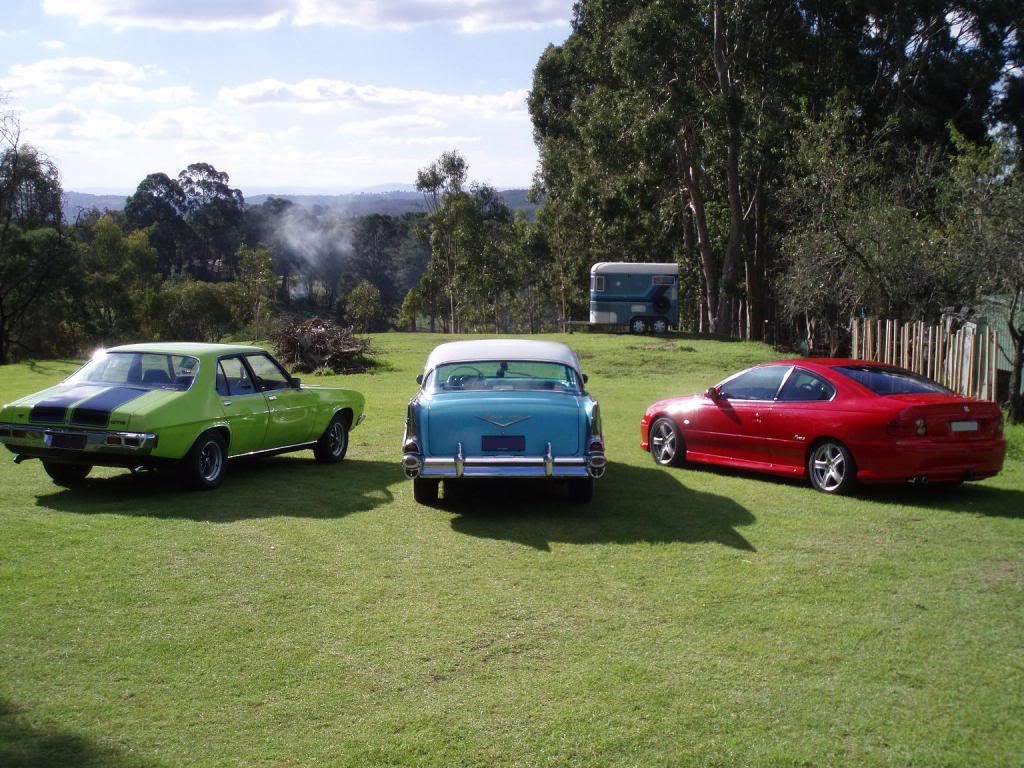 here you have 3 totally different cars, one for comfort with a little go, one all
go no comfort. and what i like to call big papa, no go, no comfort, not even correct driving position, but god damn does it have style.
so ladies and gents which would you prefer to have in the drive way?