Joined

Mar 9, 2016
Messages

2,375
Reaction score

690
Points

113
Age

71
Location
Members Ride

WN Caprice V 6.0L, VE Anniversity V6 Series 1
Well I'm finished with my Bi Modal fitting on the Caprice V and it works extremely very well now its time for the next job and that is covering up that ugly scratches under the Front bumper that are not seen while you look at the front of the car.
Now I can get it re-painted (around $500) + I expect the car has some ceramic coating done on it that will cost me XXX dollars so I'm try to work out the other ways of tacking this problem.
Now If the WN Caprice had a Sport Armour available that will be easy to hide it but you cant get one as nobody AFAIK has made one to suit the WN or even the WM Caprice and the one thing that come close to it is the VE 3 piece Sports Armour and because its 3 piece you have more chance to cut and shut it to fit and at the same time make it look good.
What do you think guys, are they other option I can use except to take the car or maybe the bar itself (Not recommended to me to match the Black Paint) to the paint shop.
(PS I don't like leave a car there)
The other side is a little I say little very (Paranoid me again) worse than this side.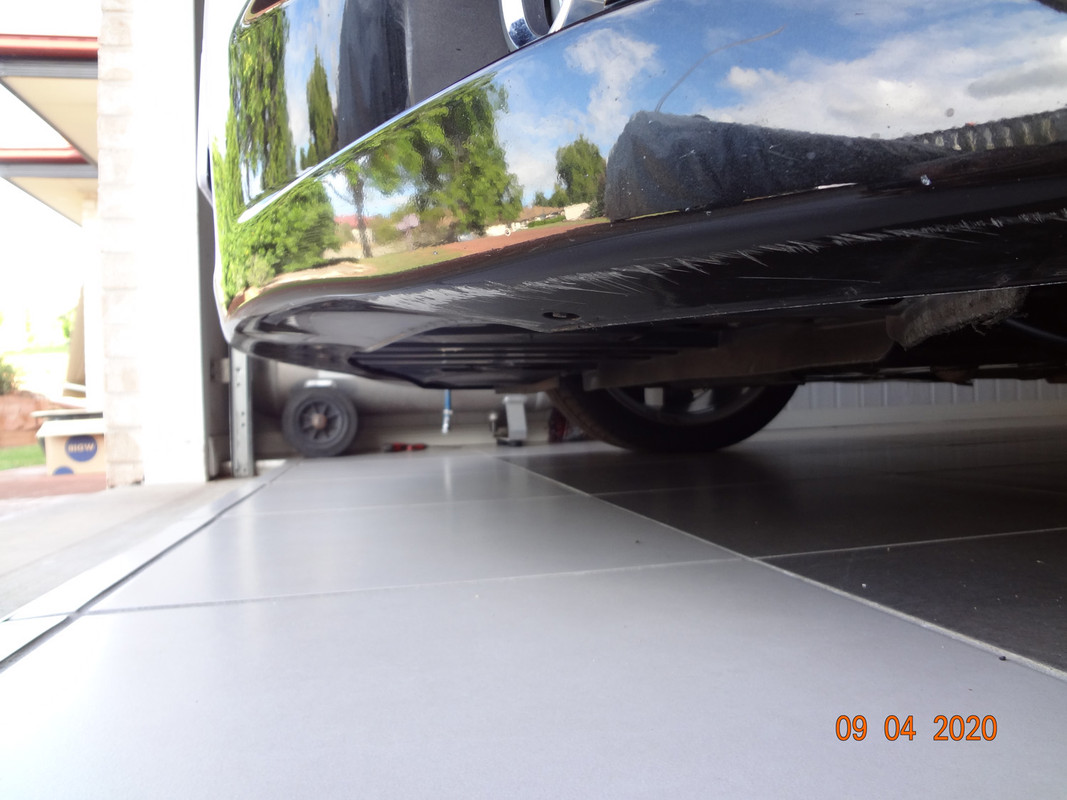 Looking at the front. well this shot was not taken for this issue but I can tell you if you stand at the front of the car you will have to put you head on the ground to see the damage. Trust Me I cant sleep at night, all the Cars at home have a PERFECT front bar.