Joined

Aug 4, 2012
Messages

54
Reaction score

0
Points

0
Location
Members Ride

VT Executive v6 and vh sle
Well after enough nagging from mates, Im now a new member of the JustCommodores forum!
I have noticed people using my Youtube videos on here as 'How To's' in the past and have had a few people tell me to get on here from youtube.
Holdennut - YouTube
Heres my ride...
Car: 1998 Holden Commodore VT Executive
Km's: 214,xxx (22/5/2013)
Engine: Ecotec V6 3.8lt
Transmission: Auto 4 speed, Stage 2 shift kitted by MPS and corvette servos
Colour: GMH Amazon Blue pearl metallic
Bodykit: Stock
Engine mods: Champion 8mm leads,SS Inductions growler setup, 12mm MACE plenum spacer, Some porting and polishing on intake manifold and runners, MACE 69mm Throttle body, MACE tuned memcal, MACE 1.9 ratio rockers
Exhaust: Redback 2.5inch sports exhaust with rear hotdog and twin chrome tip, Pacemakers and single High flow cat.
Brakes: Stock PBR brakes- Were Painted VHT Real red But now bright yellow, Running Bendix CT Pads and DBA rotors all round.
Wheels & Tyres: VE SS Series 2 18inch alloys, Aus sports tyres, 235,40,18's
Suspension: SL King springs all round, Monroe standard shocks (need shortened one day), 'S' Shaped link pins and bushes with the entire front end done.
Sound/Visual: Alpine CDE 123E Headunit, Alpine 6.5 SPS610C Front splits, Alpine 6.5 SPS610 speakers for the rear all running off a Alpine MRX-F30 amp.
Cost: $20,000 back in 2000 When my dad purchased it almost new,(excluding wheels, suspension+other stuff) Car was stock.
Exterior Mods: series 2 side indicators, Painted brake calipers bright yellow, painted wheel hubs mat black, twin chrome exhaust tip, Series 2 tail lights, White LED numberplate lights and front parkers, Black altezza headlights and Phillips extreme power +80% headlights, Series 2 vt grills, vt calais chrome door strips and window strips
Interior Mods: Front and rear White LED footwell lights, 6 LED interior light, 3 LED glovebox light, 3LED boot light, Blue/White and red LED dash conversion from Greg at ASR Audio, 3 gauges ontop of head unit (Oil temp, Volts, Water temp) Speco meter Plasma series, Painted dash facia in a gunmetal metalic.
How its life started...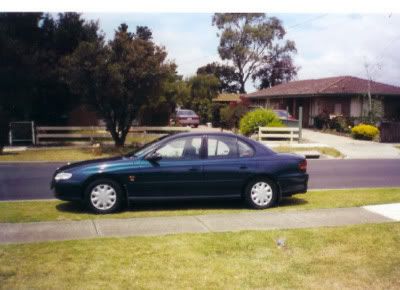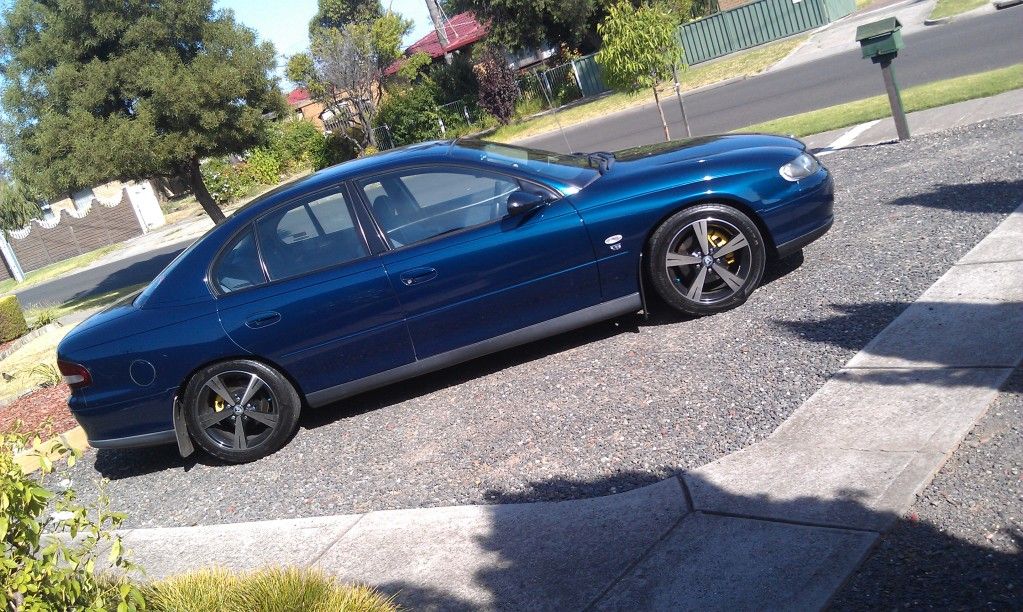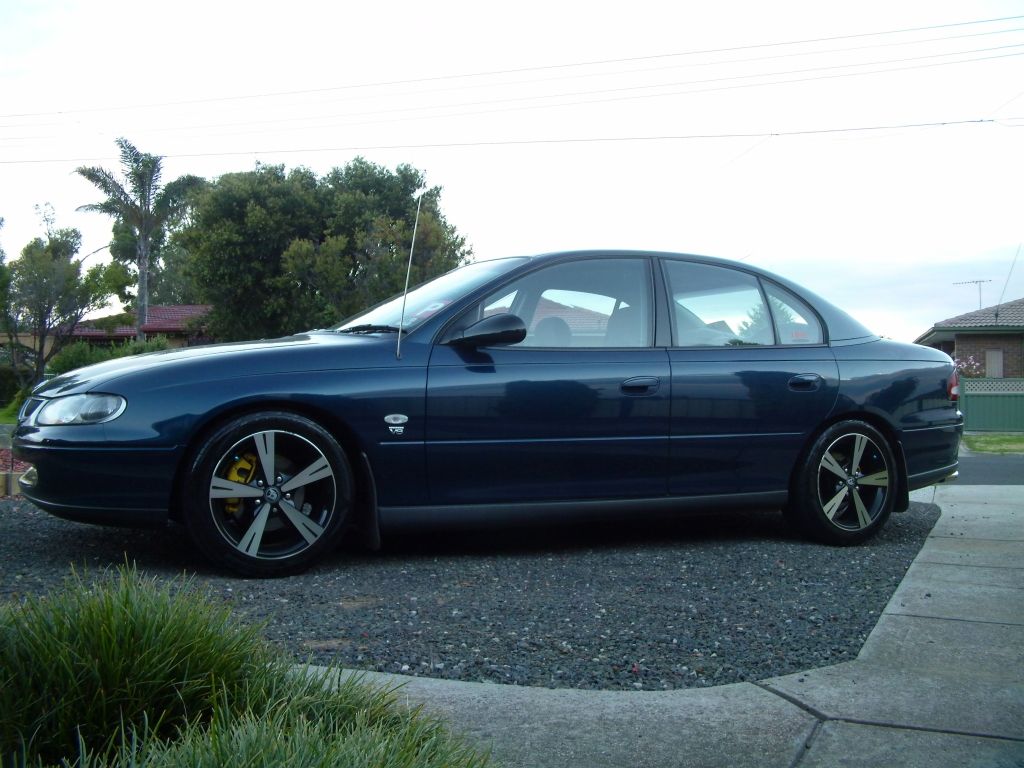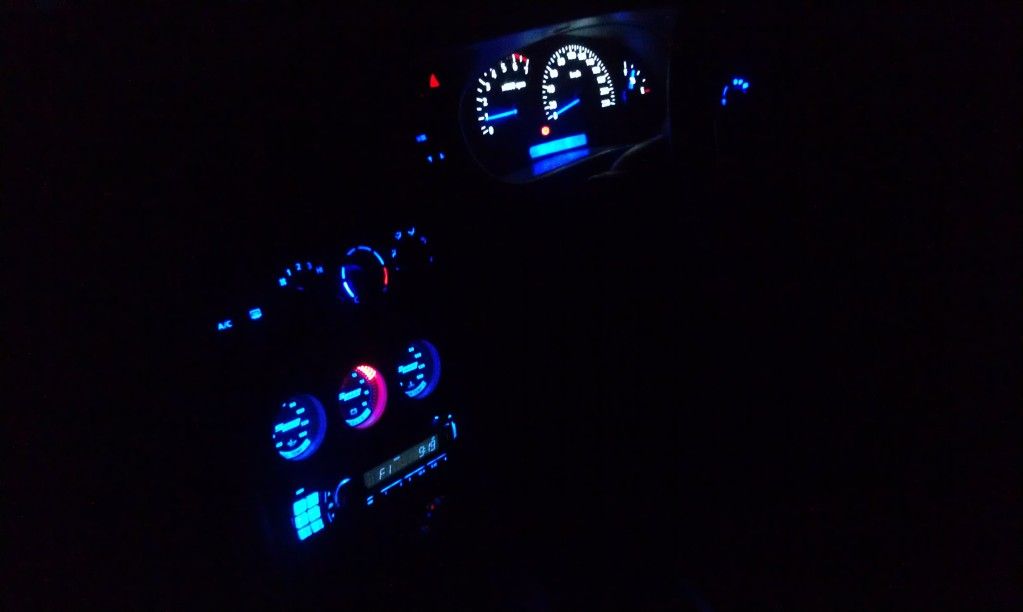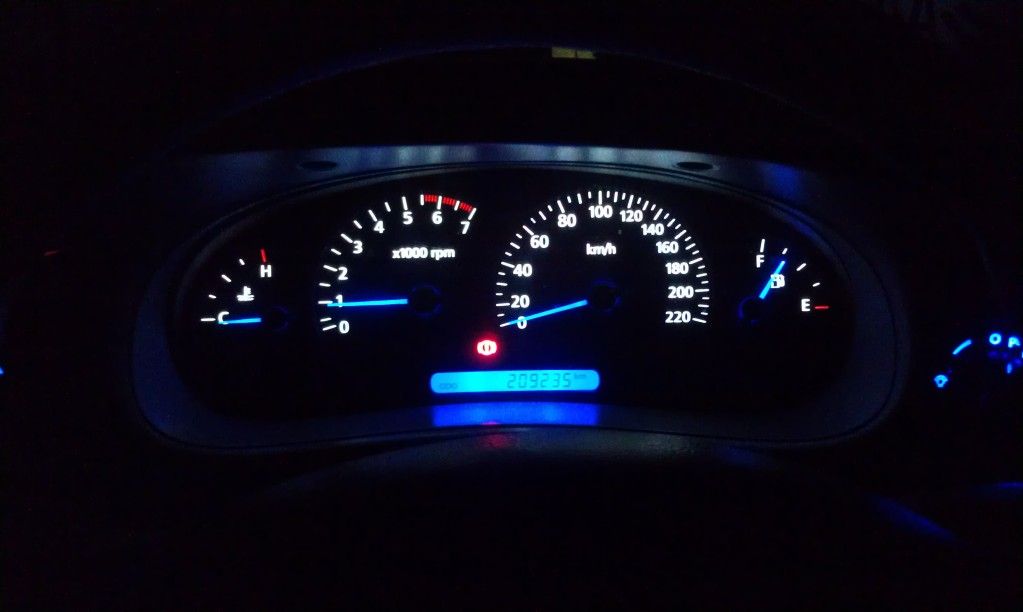 Enjoy
Last edited: