Joined

Dec 5, 2010
Messages

38
Reaction score

0
Points

0
Location
Members Ride

vn wagon, vp wagon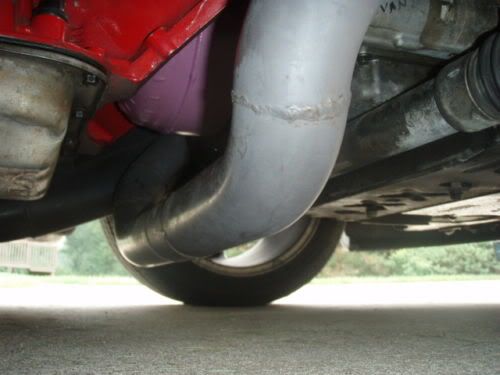 This car is a STREET CAR,
Estimated 0 - 60 MPH at the track is around 2.5 seconds with the 1.52 seconds time for the first 60 FT
Keep in mind that a $118k Corvette ZR1 does 0 - 60 in 3.3 seconds. and that's at around 3,000 lbs
Black on Black 2005 Pontiac Turbo GTO Six Speed
Custom built single turbo system that makes 950HP to the Flywheel @ 19lbs
Car made 825RWH to the rear tires at 19lbs of boost
Best time ¼ mile time 9.92 @ 142 MPH on E85 Ethanol Pump Gas
I think at the right track the car could run 9.70's
Top speed on this car should be around 180 MPH with the built 4 speed Automatic
History
Custom built turbo system, fuel system, transmission, lots of R&D over the last three years since it was first built.
Over $25K invested in this car on top of the purchase price.
The car is a 2005 Clear and lien free Michigan Title Pontiac GTO, Black Met with black leather interior
Everything works, including AC
Engine
Originally had a 400HP LS2, Now has Iron LQ9 6.0 engine with GM full floating Rods and coated hyperutectic pistons
GM Alum 317 heads
LS2 Cam
PRC Dual Race Valve Springs
Custom built Single 74mm BullsEye Borg Warner Turbo system all 3 inch intercooler and piping
Turbo Smart Super Sonic Blow off valve
Large front mount 4 inch intercooler 3 Inch inlets and outlets
large 80lb fuel injectors
Upgraded fuel system with Aeromotive Eliminator High Performance fuel pump good for 1200 HP
Lingenfelter Rev control control for boost launching the car .
Car makes 3-6lbs on boost on 2 step launch.
3.5 inch single exhaust with two straight through mufflers
Fuel system has supported over 23lbs of boost on E85
Performance Car made 825 Rear Wheel HP at 19psi, and 840 Rear Wheel TQ
This is around 950HP to the flywheel.
Best time ¼ mile time 9.92 @ 142 MPH, this car has the potential to run mid 9's
Street settings at 17-18lbs of boost, good for around 900HP to the flywheel
Custom built 200MPH one piece Aluminum Driveshaft
Drivetrain
Precision Vigilante 5 Disc Converter good for 1000 HP
Built GM 4L80E Transmission 4 Speed with lock up converter
342 Positrac Rear Differential
Independent Rear Suspension
Adjustable Rear Coil Spring Air bags
PBR International High Performance Big Brakes
Factory 245 40 17 tires on 17 inch wheels with 275 45 17 Micky Thompson DOT Rated Street Drag Radial tires on the rear.