Hey Guys, well after many undecided months on whether go for an FI FPV (fantastic engines) or another Holden (HSV). I couldn't go past the Clubsport...
I finally sold my other cars and went for a test drive in an E3 Clubby.
This car was the whole package. Looks, Power and Gadgets.
She was beautiful, combined with the rumble the engine made is something I just couldn't go past.
So I picked her up on the weekend
First car for a while with 4 doors too!
Details (Updated):
2011 E3 Clubsport R8.
Heron White.
Full Leather and 20's.
Dark Window Tint.
Fully Adjustable XYZ Coil Overs.
Slim Sub under passenger seat.
MAFless Tuned by FAT333
VCM OTR
Magnuson MP1900 Supercharger
Siemens 60lb Injectors
Comp Cam 232/234
Double Valve Springs
Heavy Duty 6 Puk NPC Performance Clutch
Billet Fly Wheel
Di Filippo 1 7/8" Headers
Stainless Hi-Flo Cats
KPM Stainless 3" Cat Back Exhaust
Mods to come:
New set of shoes.
Aftermarket gauges.
LED Lights.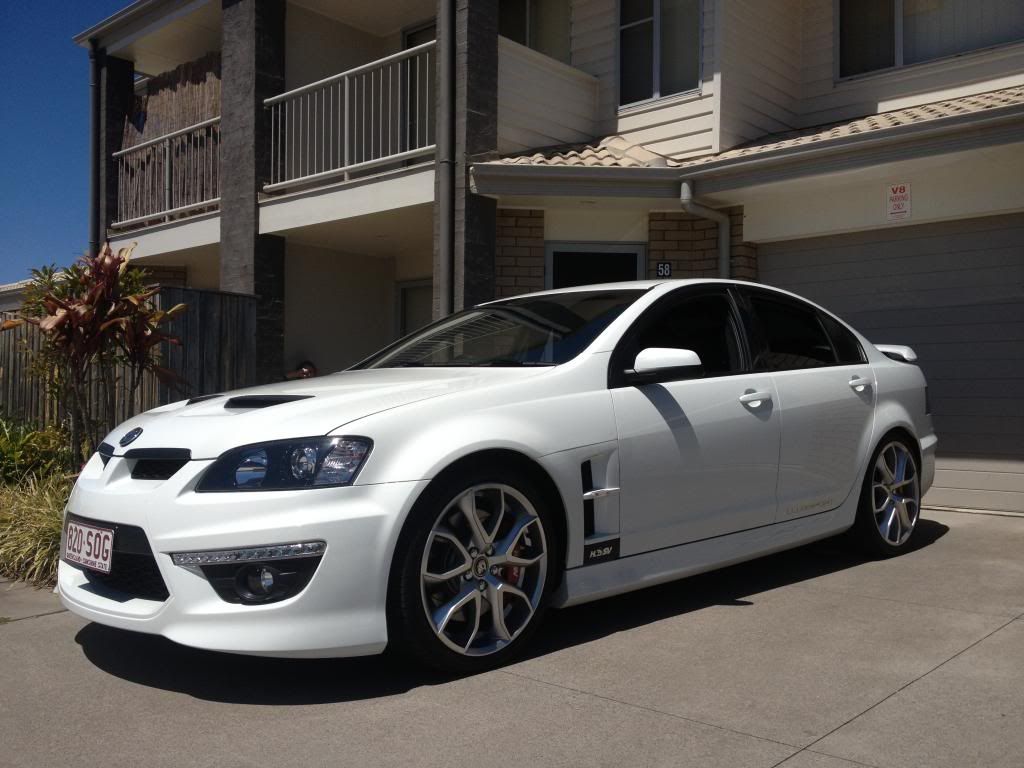 Last edited: