Well thought id finally get around 2 doin a my ride section 4 a couple of ppl well here is my work in progress atm. well brought "Leo" (long story lol) bout nearly 2 years ago 4 $9000 back then had 140000kms on the clock i thought it was a bargin 2 buy so i sold the old 88 magna and upgraded 2 this b4 she died lol.
1st pic is how i bought it except 4 the pioneer sticker on the back window that was the 1st thing i added wen i 1st installed my old system out of the magna into her (i miss the doof doof from the magna hahaha)
sound system was the 1st real upgrade i did went all pioneer hence the poineer sticker lol hes got:
CD player DEH-7650MP
6 CD stacker CDX-P680
6" splits TS-C1625 220W
6x9s Rear 5ways 480W
12" sub 1000W TS-W306C
4 channel amp 600W GM-6200F
Mono Block 800W GM-7200M
All work was dun by my self as im a cabinetmaker i found it easy and simple 2 do, i could of set it out so it looked competition style but i still wanted 2 b able 2 use my boot 4 storage at the same time as well as if i eva needed my spare i could, i also put a piano hinge on the floor mat so it lifts up infront of the box and amps.
Next i change my tail lights 2 the monaro black altezzas the rear garnish will b takin off as its a work in progress im goin 2 paint it blue same as the car. I then wanted 2 get rid of the 15" 3 spoke mags and changed them 2 some 17" Black CSA CHASE mags then went and found some genuine front Monaro headlights also with the black back round 2 go with the blue n black theme.
Then i saw some1 who had changed their interior lights inside the car 2 blue and i wanted it badly 2 get rid of the old dull green thats in the commos so i set my self in doin that job took bout a month 2 complete from start 2 finish with some added colours 2 make it look more real and not cheap and dodgy like most ppl have dun wen doin this conversion and it stands out alot more if i do say so myself and coz of this i have now started doin these conversions 4 other ppl 4 the VTs VXs VUs VYs and VZs (with pheddy on JC) ne questions bout thats dont hesistate 2 ask.
Next thing i wanted was a body kit a few months after i found my car i actually scored a V8 supercar body kit 4 $100 and it was somthing different from the common clubbys and ss's so i thought id set my aim 2 go with this. Ran into a problem with that bar months down the tack wen it came time 2 fitting the bar just didnt fit nicely enough 4 my liking so i ordered a new bar from SSV $600 later then i got the rest of the kit 2 match the front bar bout 2 weeks ago its the SSV style skirts, rear skirt and rear wing 2 make it look like a V8 supercar and only now ina few weeks its goin 2 get put on. im still in a delema as 2 wat the 2nd colour i wanna use say 4 inside the dam and a bit on the side skirts like most ppl do with the silver i was thinkin mayb yellow would look ok rather than doin silver as its pretty commmon??? ne feed back on that would b great so let me know wat use guys think?
Neways after this long bloody novel ive had enough of typing lol so nething else i think of i'll add it in soon hope it hasnt bored ya 2 death with so much reading hahahaha but this section should have been dun ages ago n now the work has just built up alot since then lol
Wat do use think so far??
*********updated some pics including stereo and body kits pics*********
Old and new sound set up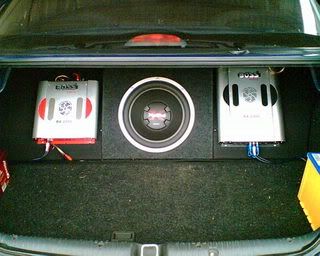 Shows how much room i have left in the boot and where its hinged u cant even tell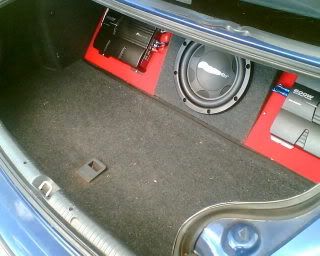 Modded 6x9s in parcel shelf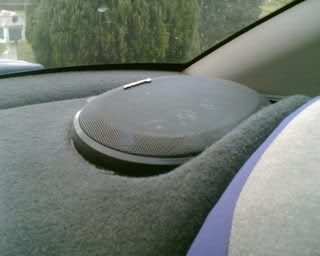 New CSA Chase 17" shadow rims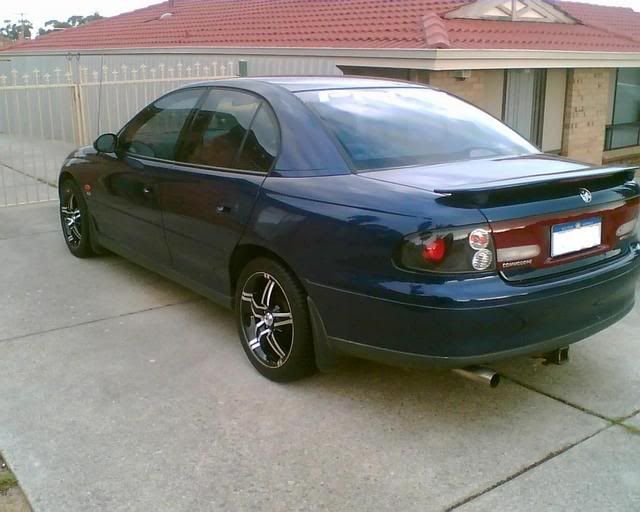 Full Blue dash conversion :thumbsup: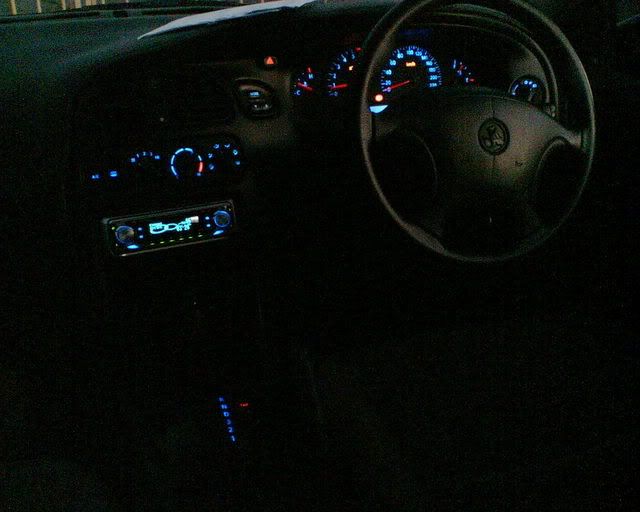 Old bar and New SSV touring car bar only difference is the top grill part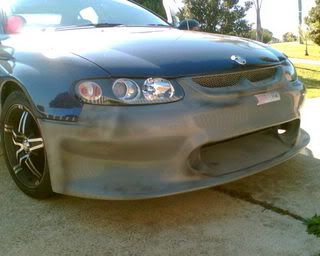 Side Skirts will paint the inserts at the back and Rear skirt will have the bottom lip painted a 2 tone colour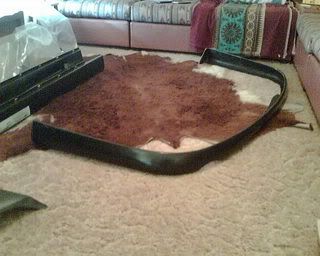 Spoiler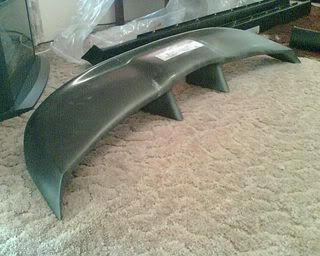 Last edited: