Hey guys, I've been browsing these forums for a while but never bothered to join up until now.
Anyway this is my new car, picked it up last week for $9,300 with 180,000km on the clock. Only had one owner and a full service history all signed off by holden.
Very happy with it so far, goes much better than my last ride which was a VT S1 acclaim in horrible condition and had just about every problem you could have with a car..so I'm pretty stoked about finally getting something decent!
Year: 2002
Model: Commodore S
Colour: Quicksilver
KM's on purchase: 180,000
Factory options: SS foglights, window tint
Purchase price: $9,300
Current mods:
EXTERIOR
- All badges except Holden lions removed
- Spoiler removed
- SS headlights
- DIY pinstripe tail lights
- 5000k headlights (Phillips Diamond Vision)
- 4300k fog lights and high beams (Phillips Blue Vision)
- White LED parkers and number plate lights
- LED 3rd brake light to replace the one on the spoiler
- DIY colour coded mirrors
- Calais chrome window trim
INTERIOR
- Alpine CDE-102E head unit
- Alpine SPS-609 6x9" speakers 80W RMS
- Alpine MPR-F600 amp 100W RMS per channel 300W RMS bridged
- 12" JL Audio W0V2 subwoofer 300W RMS
WHEELS
- 19x8.5 GMAX Monza with 245/35/R19's
SUSPENSION
- FE2 springs and shocks
- King Lows in the back
BRAKES
- Standard rotors with RDA Extreme pads
EXHAUST
- 2.5" mandrel bent mild steel single pipe with a Redback muffler in the middle, no rear resi and twin 2.5" tip
Future mods:
- More low
- Calais boot garnish
- Boot lip spoiler
- Alloy face pedals
- Dash lighting change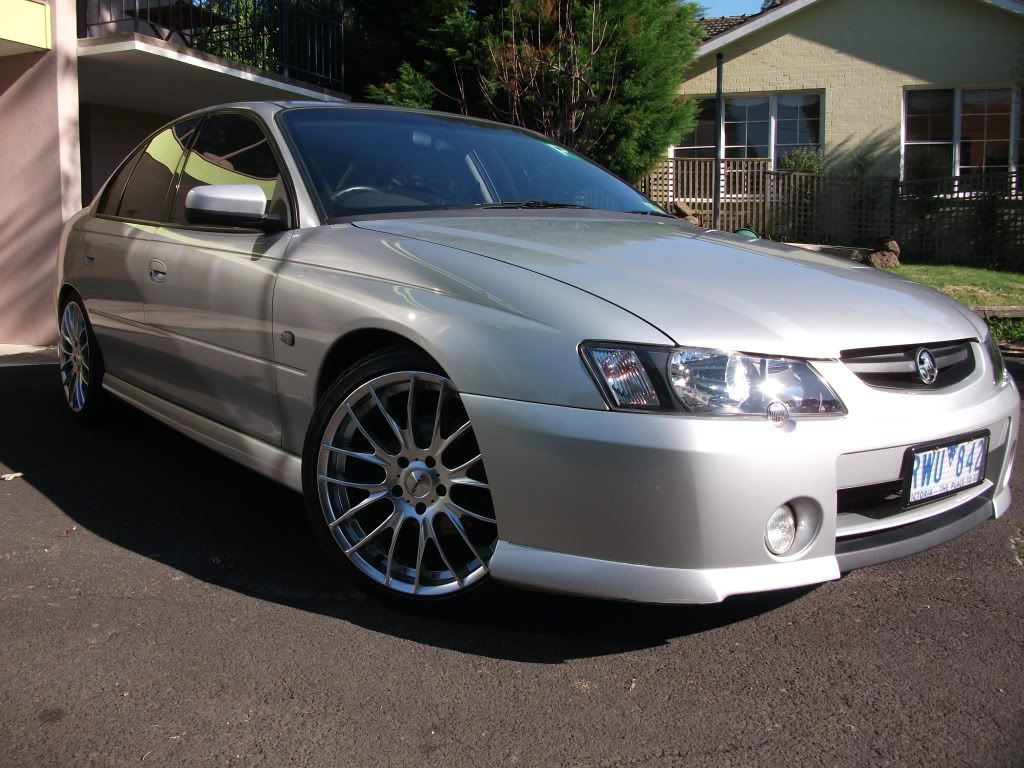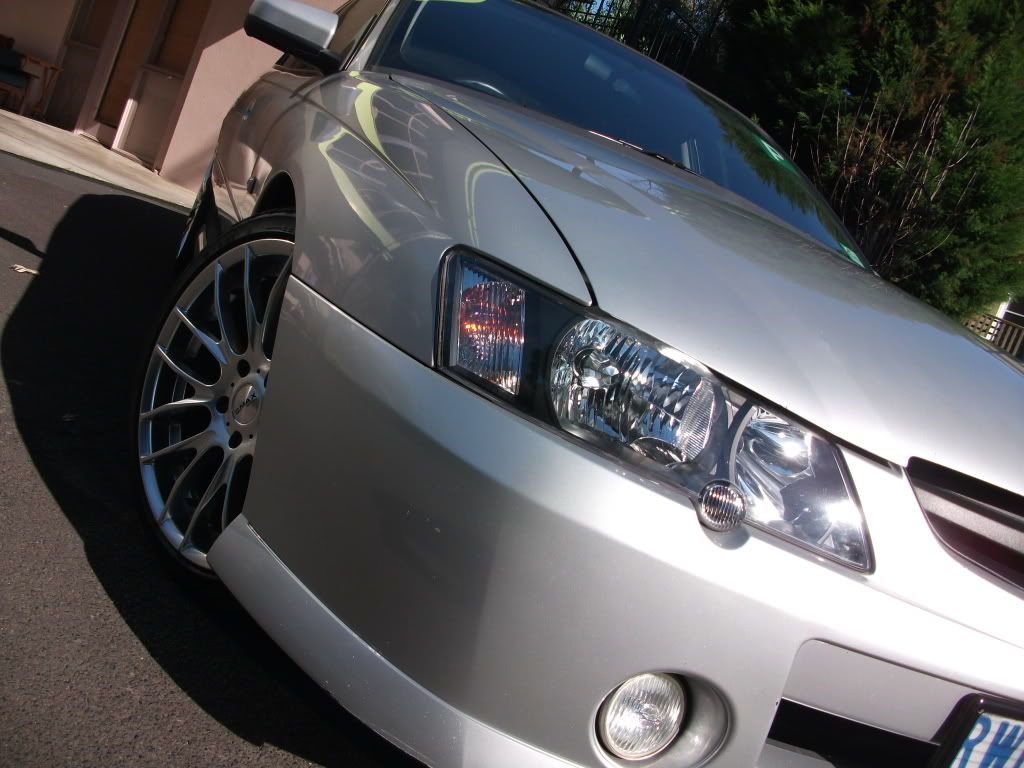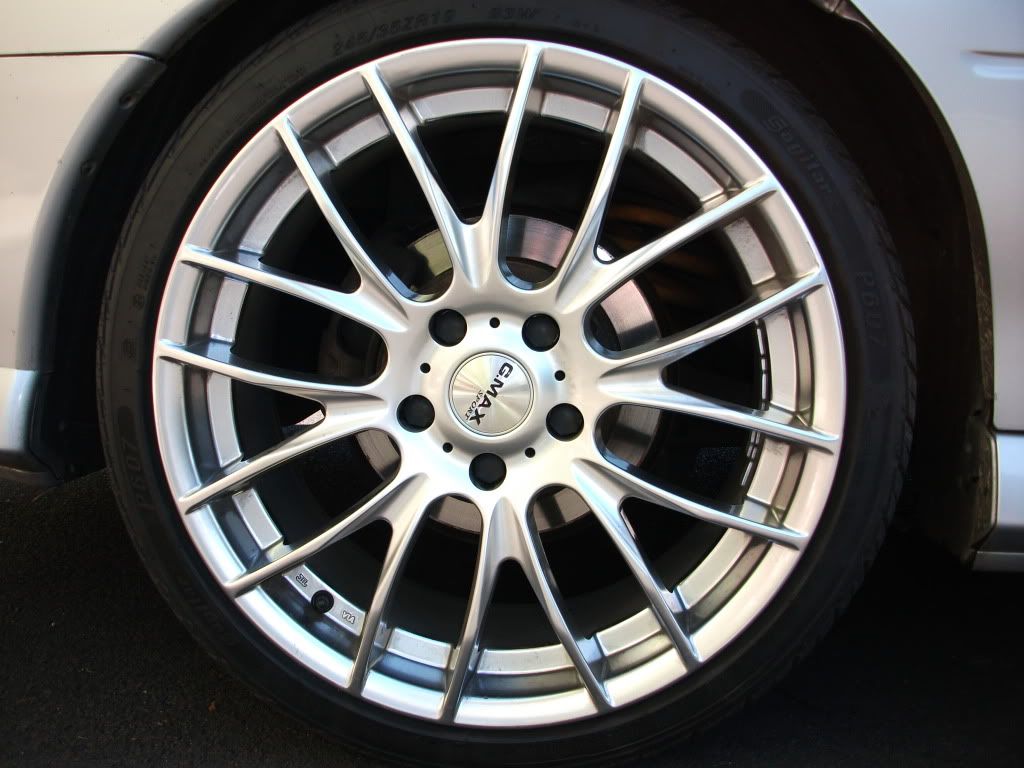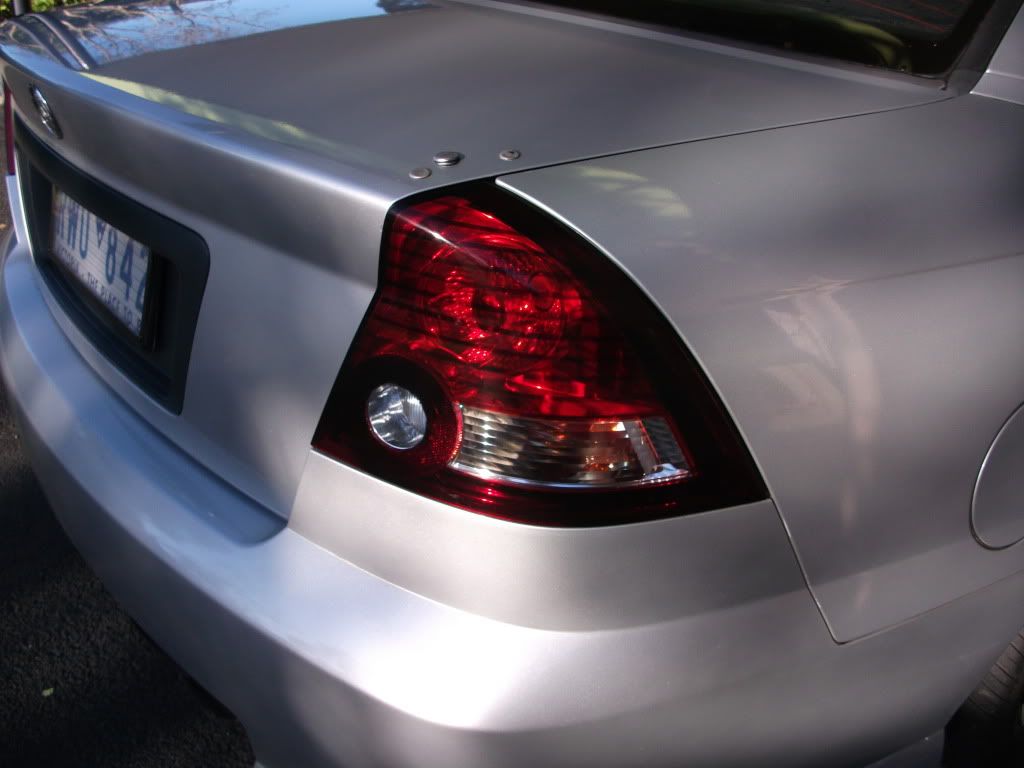 Exhaust video:
http://www.youtube.com/watch?v=KYaMGrW5odQ
Last edited: