Hey everyone,
I just registered on this forum, looks great and thought i'd throw a few pics of my ride up for you to have a geez at.
I am a Drum & Bass producer/dj in Perth but thought it was well and truly time to start spending some funds on the Caprice instead of the studio, I bought the car in august last year.
Current mods are as follows:
It is a VR CAPRICE, 151 000 kms
Engine Mods
: Cold Air, Pacemaker headers into single 3 inch system
Gearbox
: Just converted to manual last week, rebuilt & toughened T5 with billet short shifter and heavy duty race clutch
Paint
: Resprayed a bluey/purple over a lighter blue 2 tone.
Suspension
:super Low springs with adjustable shocks, new suspension components throughout inc heavy duty sway bar neolephane bushes throughout.
Brakes
: Standard callipers with DBA Front slotted rotors (going to put 4 spots on in the next month or so)
Wheelz
: 18 inch ANZ Revolutions
Interior
: Caprice interior with custom shifter surround and 2 Autometer gauges installed into cavity under stereo deck with custom surround
Stereo
: Standard at the moment (all my sound equip funds went into my studio!)
Future Mods: I am currently building a 355 on a stand for the Caprice, I really dont have a completion date as I am expecting a bub due in December, so cant bully the wallet too much. I want to take my time with the build and am even contemplating a blower or turbo.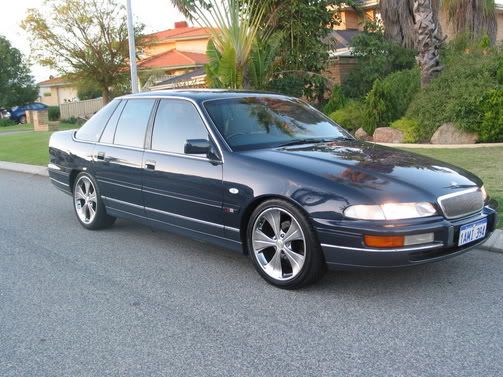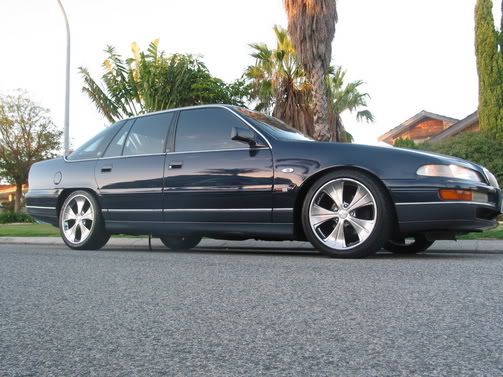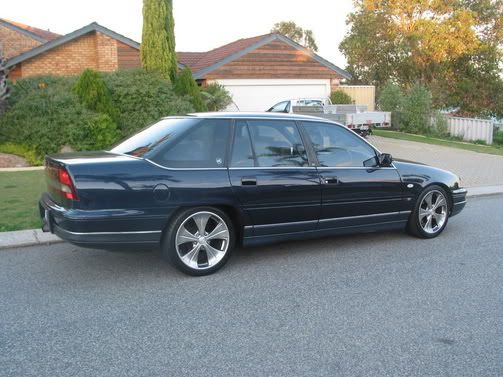 Will post some pics of interior soon