Joined

Mar 17, 2011
Messages

517
Reaction score

3
Points

0
Location
Members Ride

WL CAPRICE
CAPRILCIOUS WL. Slammed on Ultra lows. Pic Heavy, Dial Up Users Warnd. lol
Updated 22.08.12
Hey everyone, Im new here n just wanted to share my late 05 Black WL Caprice with you.

Picked this Babii up mid Feb 2011 it was stock as a rock and any mod below was added by myself


Let us know what you guys think, what you like n what you dont. All Comments, Questions, Opinoins and Suggestions are welcome.

Name : Dave
Ride : WL Caprice
Colour : Phantom Black
Engine : 3.6L
Power : 190Kw High output alloytec.
Interior: Black Leather, Sunroof and a Full Custom Blue Dash conversion.

Mods done so far:

PERFORMANCE MODS:
- Mace Engineering 12mm Inlet Manifold Insulators.
- 20% underdrive pulley kit.
- 3.9 LSD Diff gears

BRAKES
- Front Dimpled and Slotted RDA Roters,
- Rear Dimpled and Slotted RDA Roters
- QFM HPX Front & Rear Pads.
- Red Calipers.
- Black roters.

EXHAUST:
- Full Exhaust System
-Pacemaker Extractors
-Twin Hi-flowcats 200 cell
-Twin 2 & 1/4 catback.

INDUCTION:
-SS growler cold air induction with K&N Pod filter.
- CPR6 Manifold.

SUSPENSION:
Superlows King Springs
KHFL-47SL
KHRL-46SL
Pedders lowerd shocks and struts.

AUDIO
-Double din pioneer headunit (avic f20bt),
- Competition Kicker Sub.
- Pioneer speakers in all 4 doors.
- Black Air Vibe Tweeters 20mm Silk dome.

OTHER/MODS:
- 20" Vy Senator Signature Rims on 245/35/20 Wheels,
- Also 20" XHP Shorelines chromies.
-Red walls on the sigs.
-Red Pinstripes.
- Tinted Windows (pretty dark on the back lol),
- Full Interior lights in Blue LEDs, (footwell, doors, courtesy lights),
- Head Lights H11 , Fog Lights H27, Parkers T10 and License plate Lights T10 are all xenon white.
-Full Custom Blue Dash Conversion LED Lights inc cluster, center console, climate control, power windows, and rear DVD controls.
- Delkor 680CCA Silver plated Battery. (Can Start a heart )
- VZ SS genuine Satin Chrome foot pedals.
- WH interior Chrome handles.
- Genuine HSV floor mats.
- Steering wheel control harness.

Future Mods:
- Personalized Plates in black( Help Me Pick One
- Add More to this list Below.

Let us know what you guys think, what you like n what you dont. All Comments, Questions, Opinoins and Suggestions are welcome
1

STOCK
2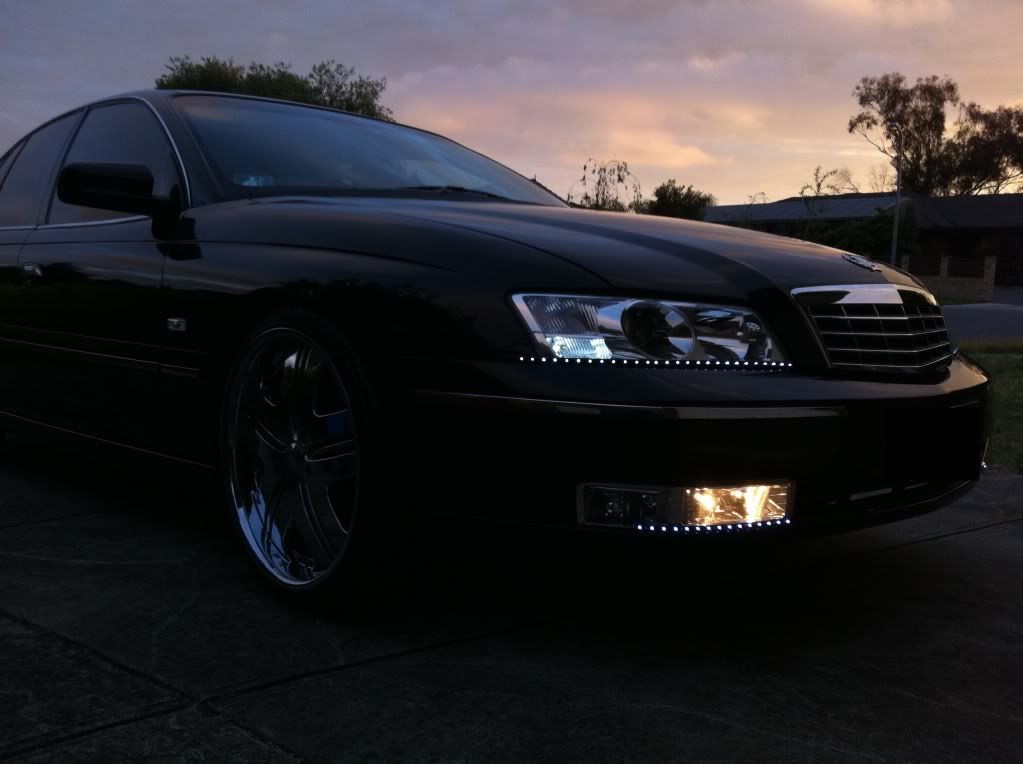 TRYING TO TAKE A PROFESIONAL PIC.
3

My Previous Rims.
Who likes them and who doesnt on this car???
which Rims are do you like better the chrome or Sigs????
5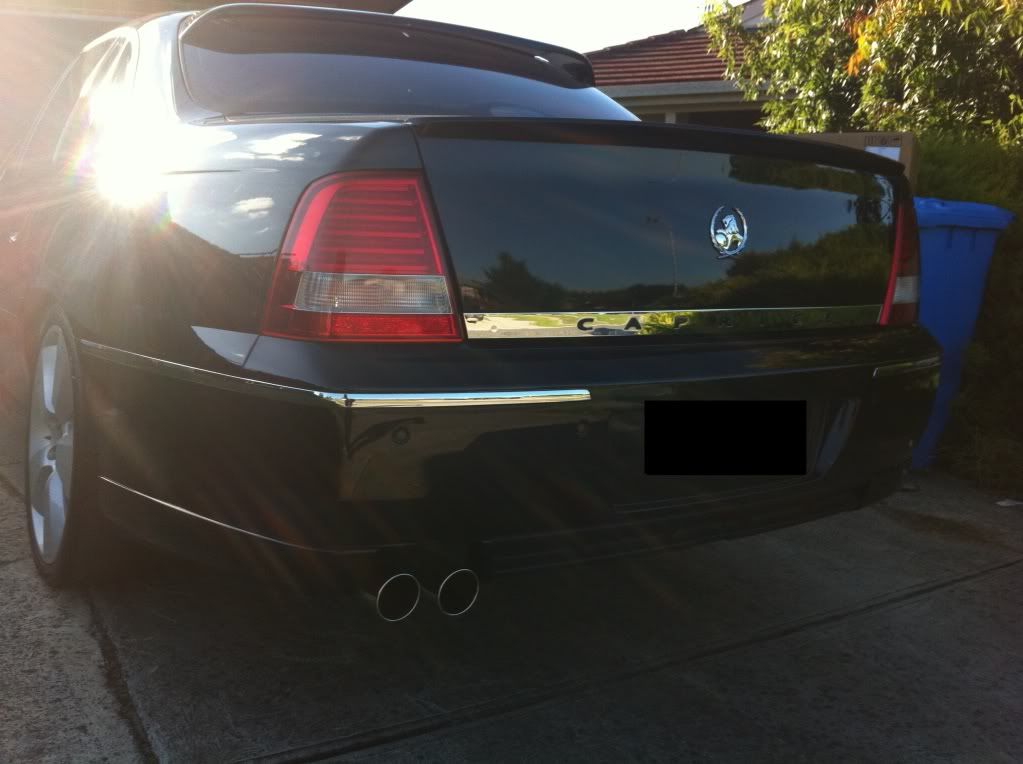 6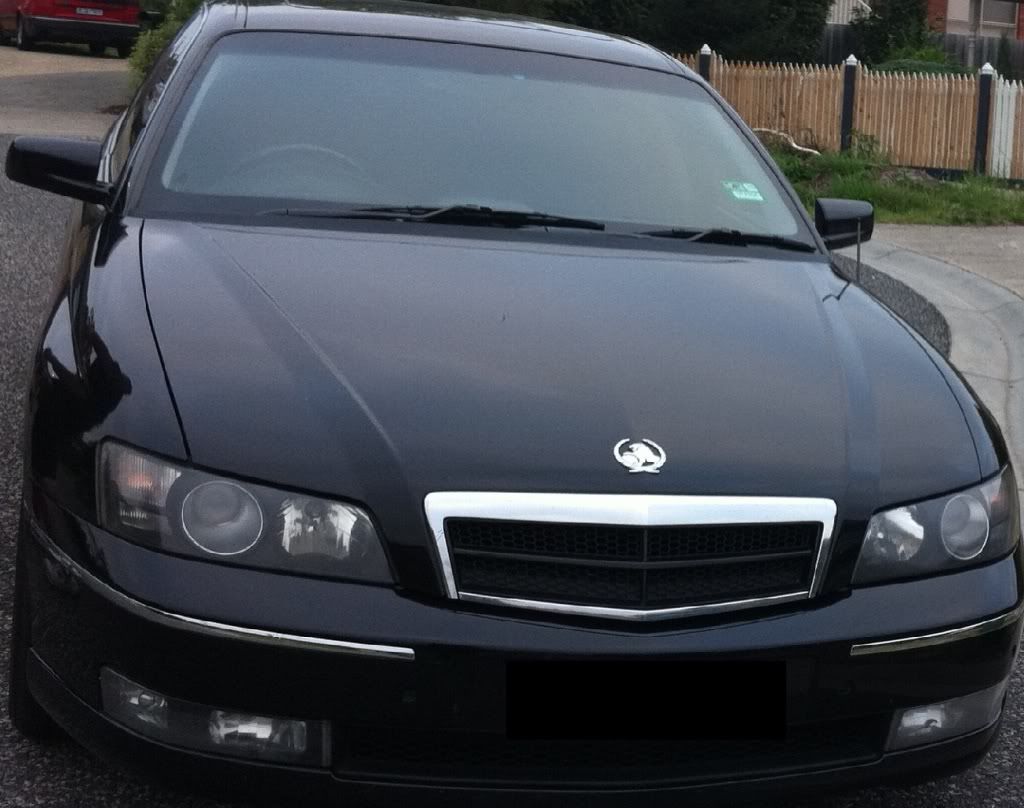 7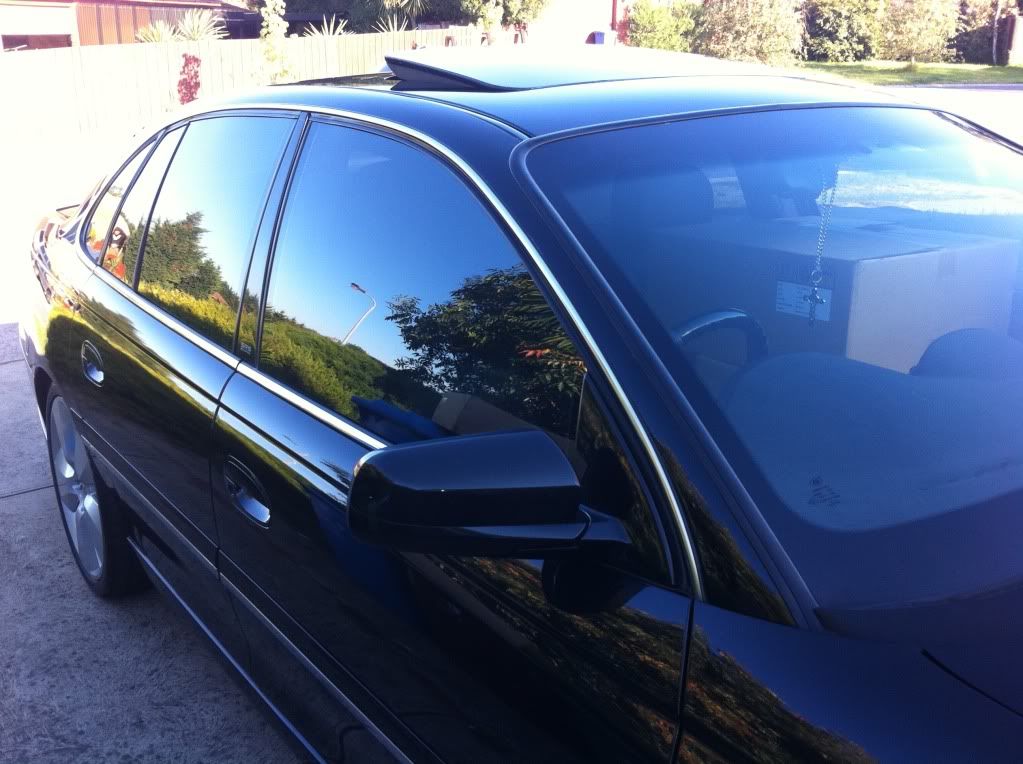 8
9
10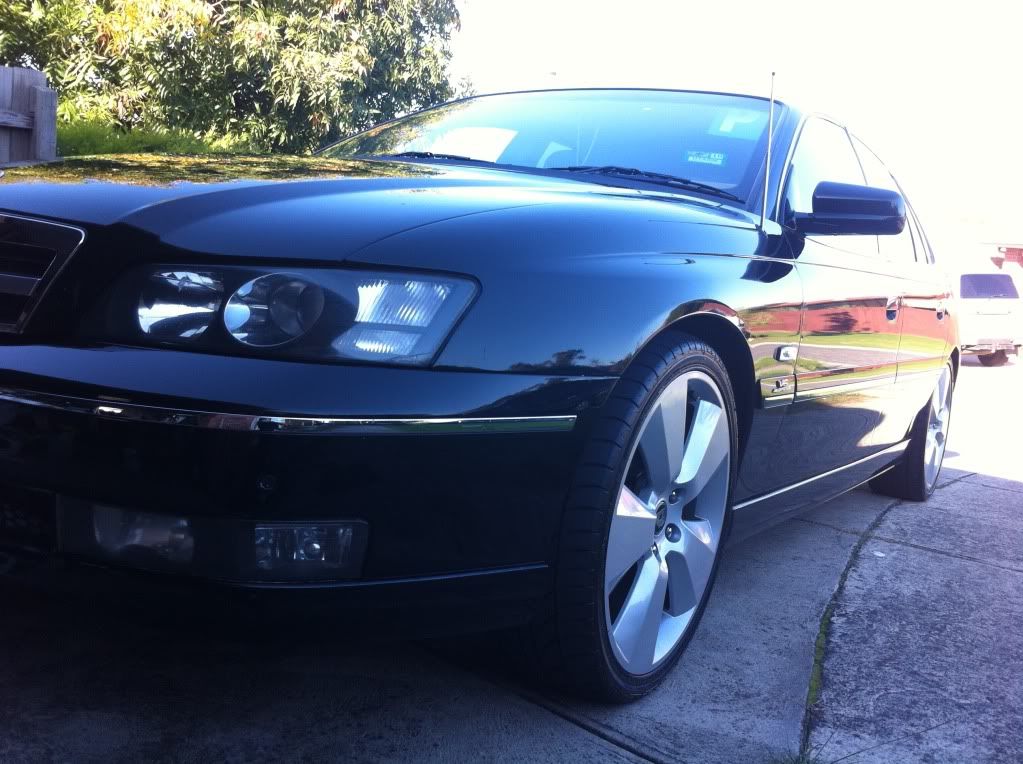 11
12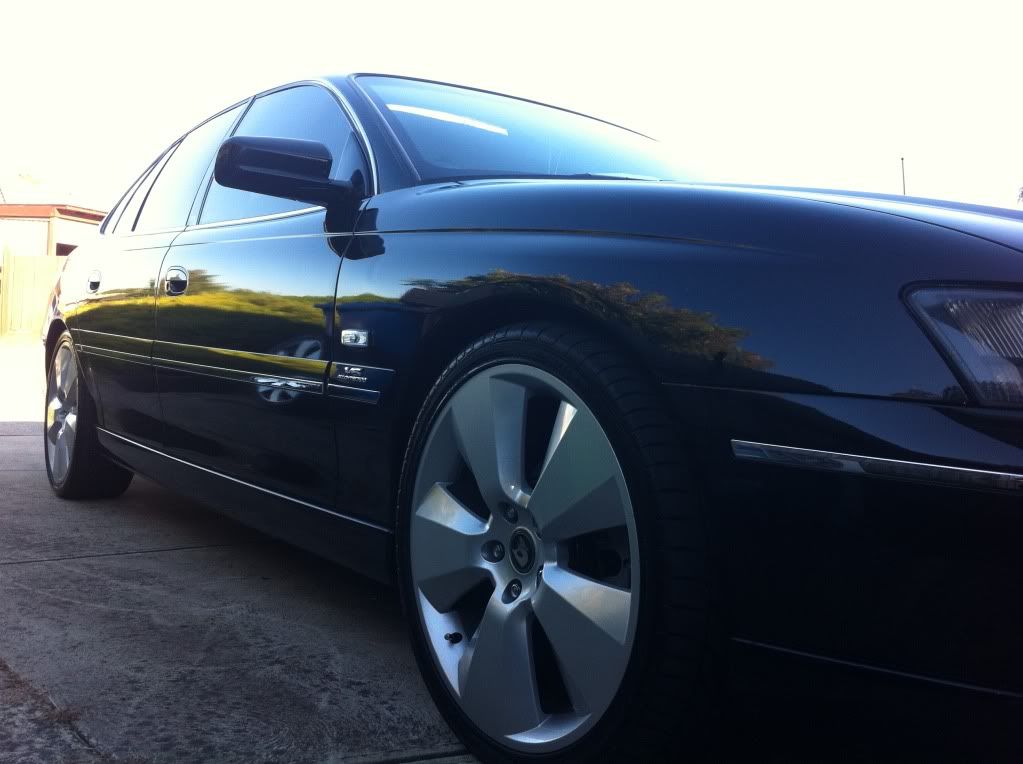 13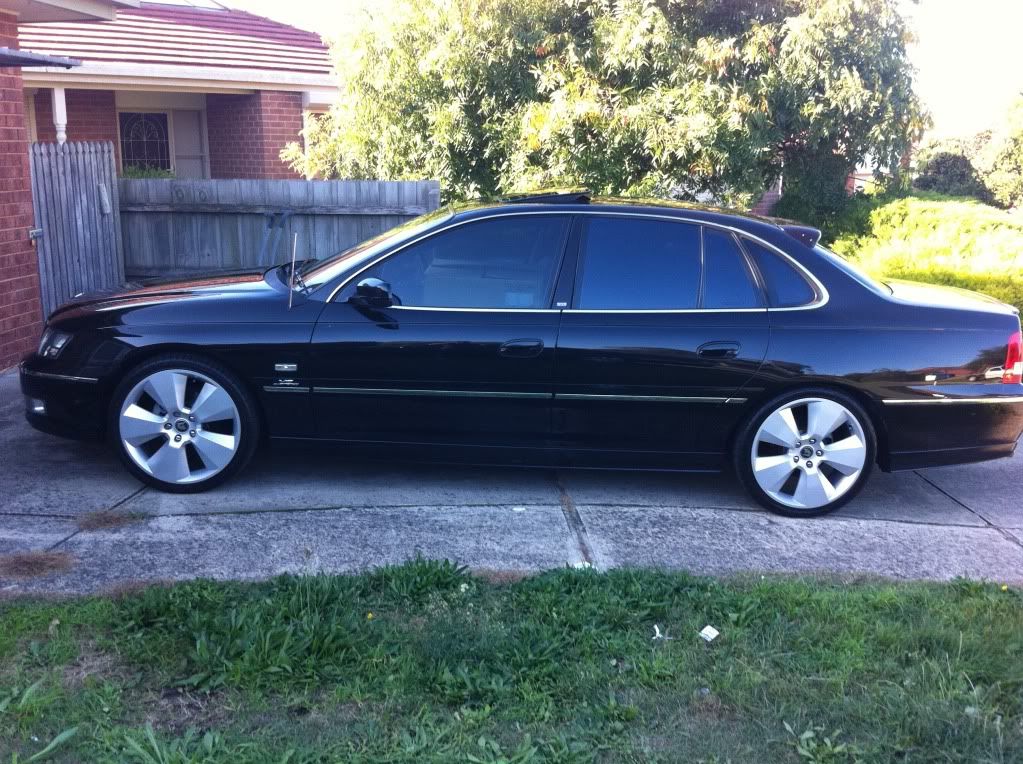 14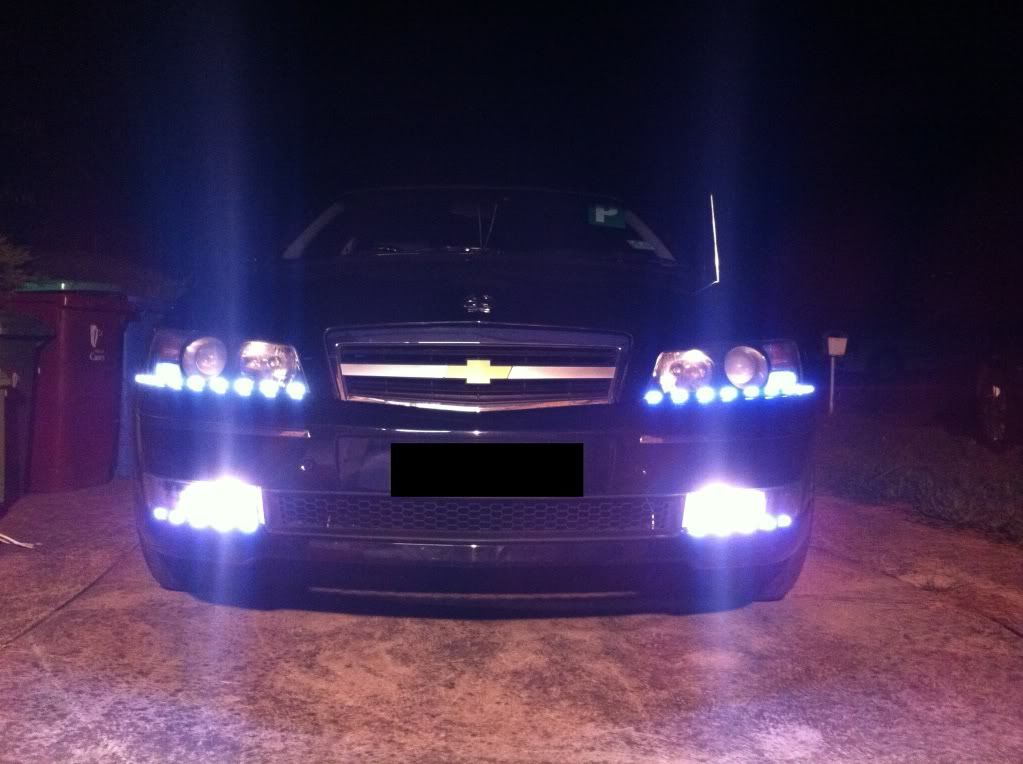 LED LIGHTS
15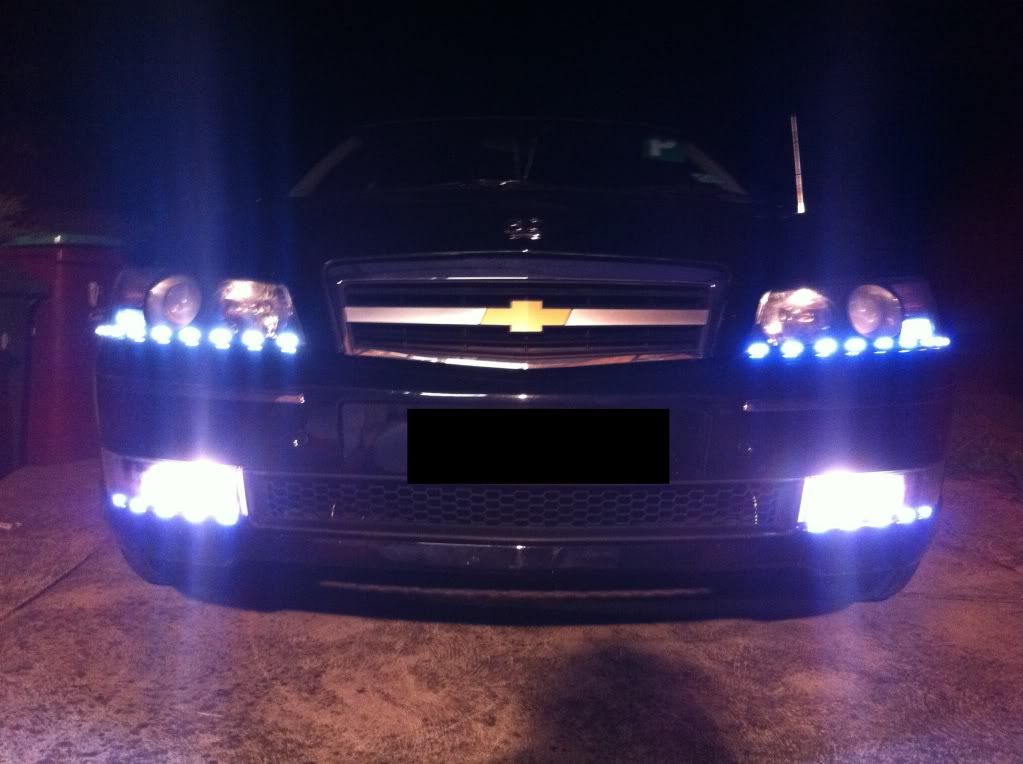 LED LIGHTS 2
16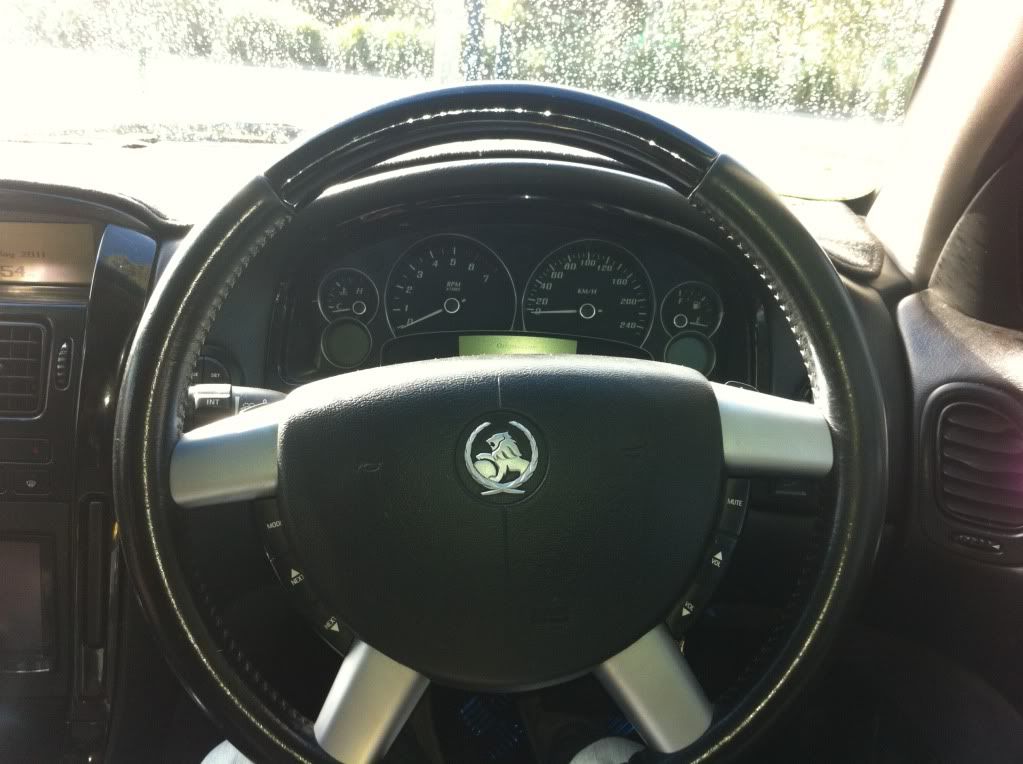 17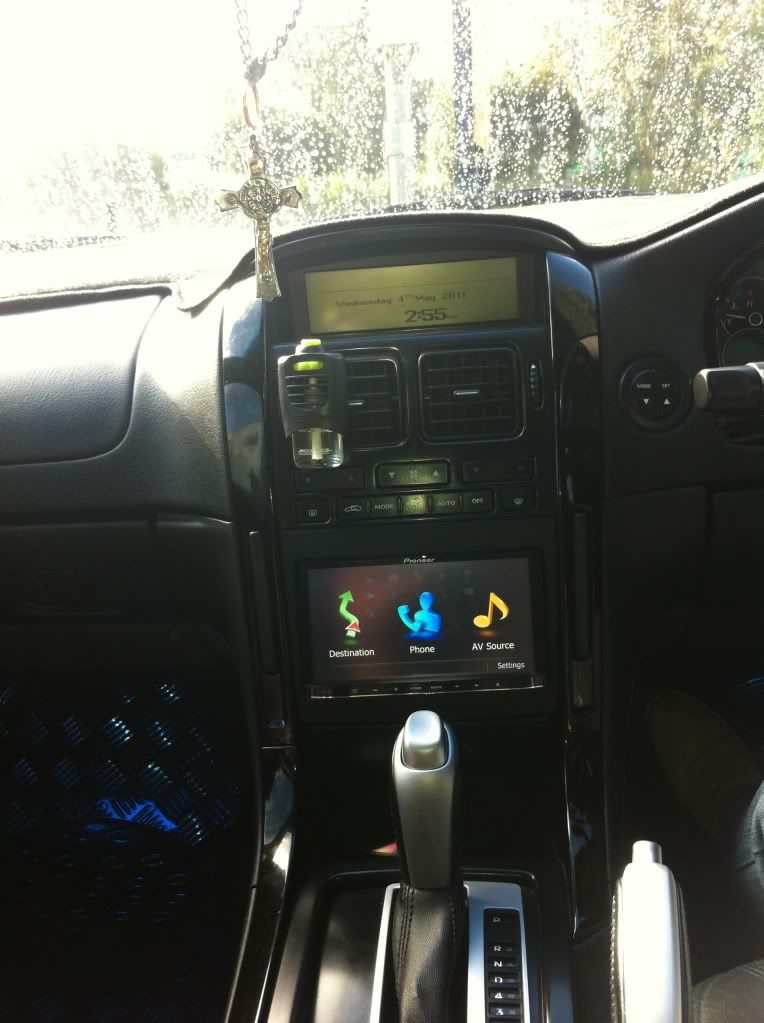 18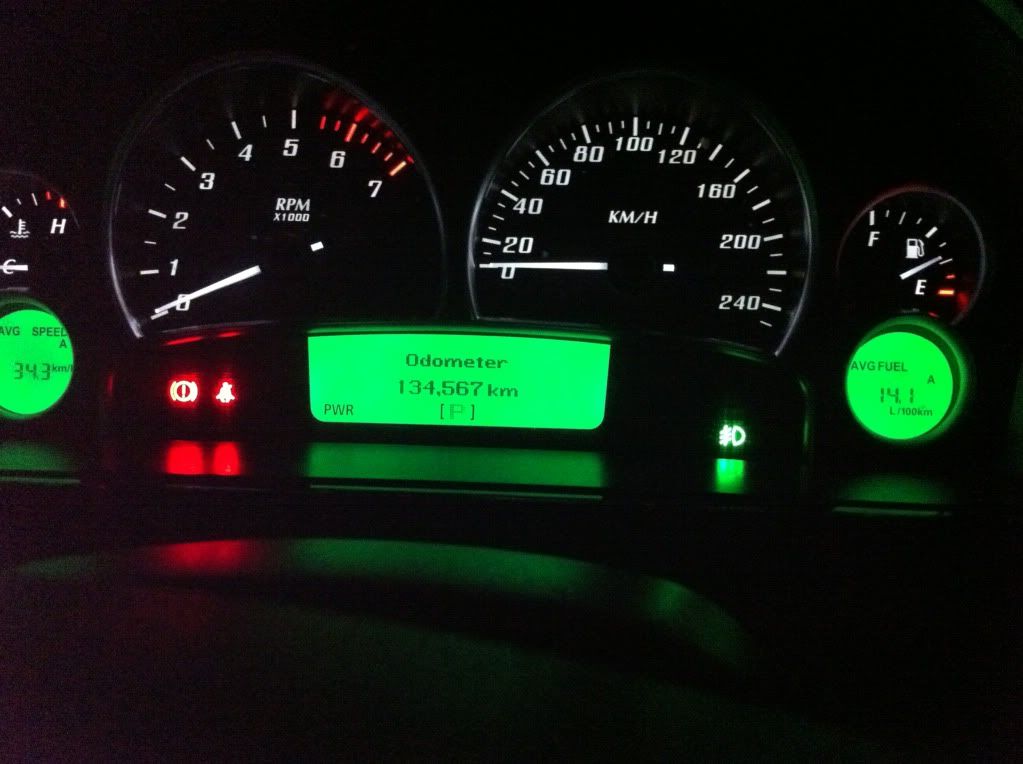 19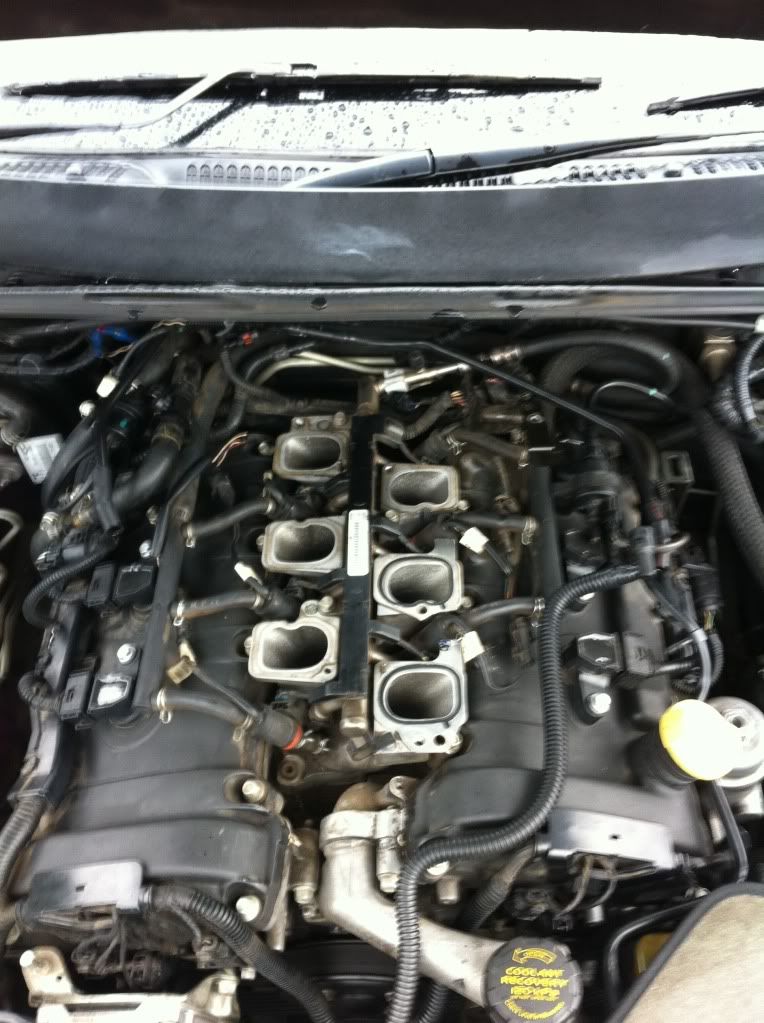 just changed sparkplugs, inspected coilpacks, cleaned out throttle body.
20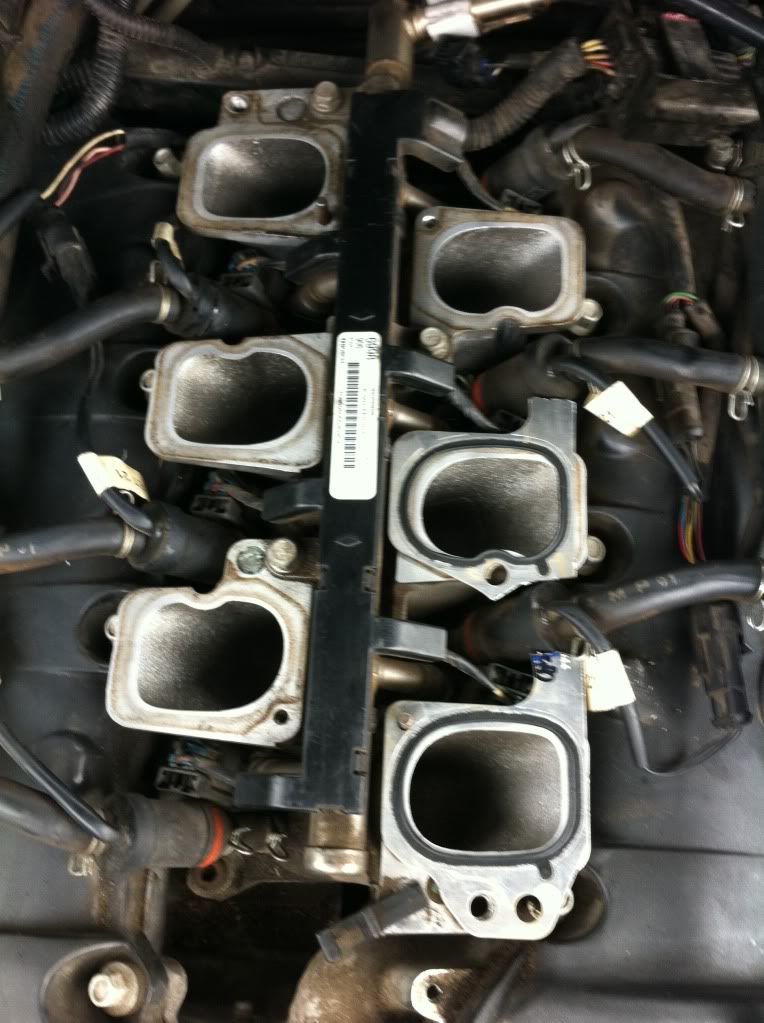 SH!#, $50 wasted on metal gasket as it doesnt sit nicely like the paper gasket because the LPG GAS injectors are in the way and i cant get the paper gasket one anymore. :'(
21
So i had one last solution which was these, MACE engineering 12mm manifold insulators, but still had to cut out to same size as the paper gasket as can see. but was much easier to cut wood than metal.
22
pretty good, 8.5L/100km @ an average speed of 50.3Km/h on a 125Km trip for a 2 ton car.
Let us know what you guys think, what you like n what you dont. All Comments, Questions, Opinoins and Suggestions are welcome

Thanks for [email protected]@KING
Last edited: