Joined

Mar 12, 2008
Messages

218
Reaction score

2
Points

18
Location
Members Ride

VF Series 1 SS Storm Ute
Or how not to buy a ute off ebay! I thought I'd share this amusing little story about my quest for a half decent parts chaser / tow vehicle.
So, I'm looking for a good Holden HQ-WB ute or one tonner to serve as a general work car/parts chaser/tow car. I've had a total of 23 Holdens of this era so know em pretty well. I started looking through ebay for a suitable car and found this amongst em all
http://cgi.ebay.com.au/ws/eBayISAPI.dll?ViewItem&item=320648750866&ssPageName=STRK:MEWNX:IT
Looks a bit tatty but it has all the good gear and how hard's a broken starter motor bolt to fix? So I ring the guy and yes it has a few bubbles of rust and the starter motor is not in the car. Yes it has a CD player and an alarm and the gas tank is ok and all up its a great ute that needs a coat of paint to look good again. Easy to fix I think, so I bid on it....and win! Maybe a little higher than i wanted to go but not too bad.
I send my mate round to pick it up for me, he knows cars and doesn't mind an argument if things aren't kosher. He gets there before the owner turns up and does a quick pre inspection and finds its an absolute pile of crap, heres a few pics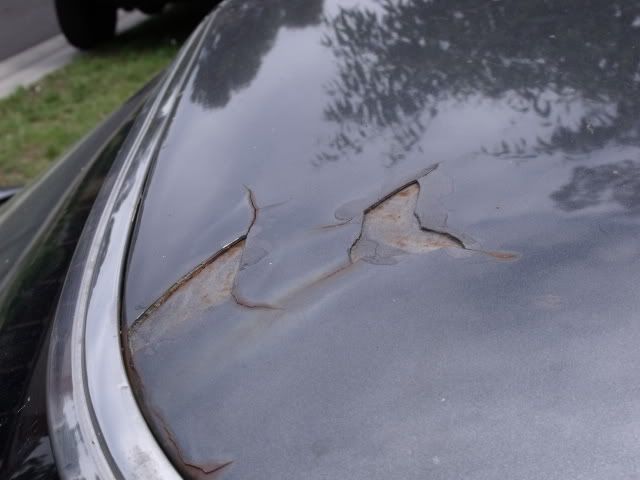 As you can see way more rust than the "just a few bubbles" mentioned. Old mate the seller got a bit cranky but my mate talked him round and the guy dropped the price by a grand. I figure its worth that in parts if it turns out to be a complete pile of rubbish. So, Mick (me cranky, talkative mate) drags its sorry arse home to his place.
So Mick has a bit of a tinker and finds that the starter motor is still in the engine :hmmm: , so what the hell he hot wires it and BAM fires straight up and runs like a charm! Its got a bit of a cam and sounds great, no smoke etc so it may be okay. The box drops into the different gears okay so it may be fine too. Later in the day he calls me to say that he's broken the ute, he got it running off the ignition switch and then the starter motor fell out :rofl2:. He has a quick look and finds that it had been installed with a metric bolt on one side by just a few threads, on closer inspection not only does it have a broken bolt but some butcher has tried to drill it out and managed to drill into the block, so when i get down there the first thing i'll do is pop out the motor and drop in some thread inserts.....
back to the ute.... while sitting in the car seeing if everything works he hits the stereo, which falls out.....it was never mounted in there and its got no wires in the back anyway....wtf??? This car really is a strange machine, it was loved once but has really been left to rot. Clearly the bloke I bought it off has absolutely no clue about cars.
I'll have to re-body it I think and my luck is in as the bloke right over the road has a WB ute shell for sale! It has a few good points though, it has a 1974 Canadian 350 ex cop engine and TH 350, pacemakers and a full gas system,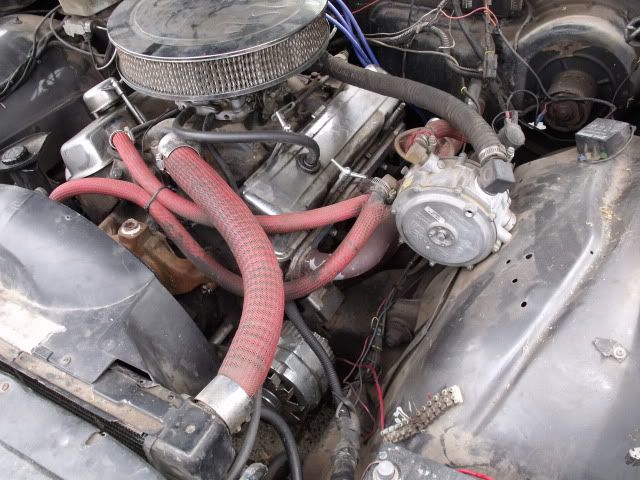 recaro drivers seat, Statesman front with no rust!!! and a statesman dash, a full set of Hotwires (early series Aunger fronts and late series Aunger rears).......and the seller left half a load of fire wood in the tray :hmmm::rofl2:
Oh and why Mrs Marsh? Well when i was a young tacker back in the 70's there was this toothpaste ad.....the decay gets in just like the liquid gets into this chalk........and i think she did an ad with a car load of lemons too........
Cheers
OD