Joined

Oct 8, 2008
Messages

74
Reaction score

0
Points

0
Location
Members Ride

VE II SS M6
Here's a guide on how to change the front shocks and spings and the rear springs on a VU. I presume the front on a VX will be the same but the rears are different.
There is another guide on here but it seemed a bit complicated so I've done this one
Firstly, make sure the car is well supported, all safety precautions are taken, blah, blah, blah
Tools needed:-
spring clamps
19mm socket
22mm ring spanner
24mm ring spanner
5/8 spanner
14mm socket
axle stands
jack
angle grinder?!?!?
Fronts first:
After jacking the car up, clamp the spring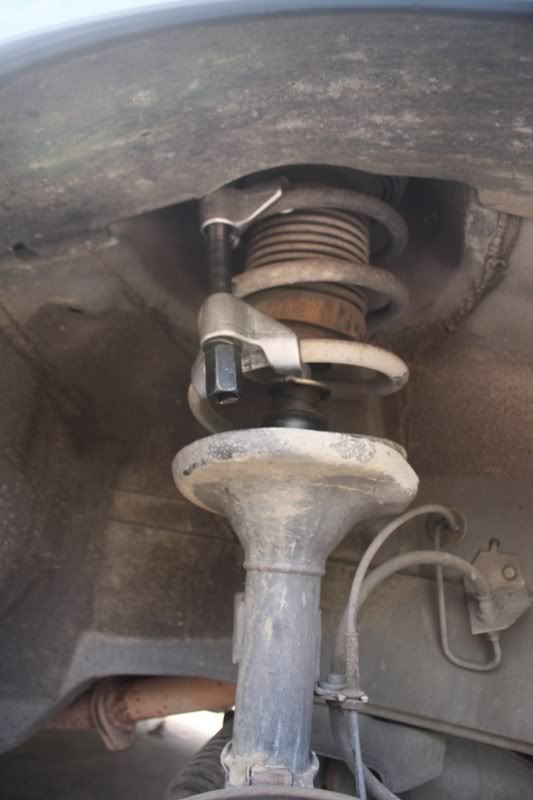 Support hub assembely with jack.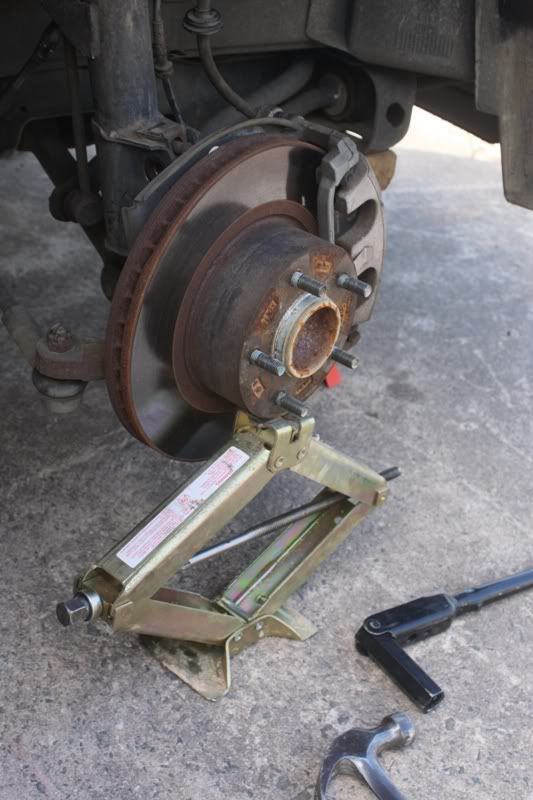 Undo the two bolts here.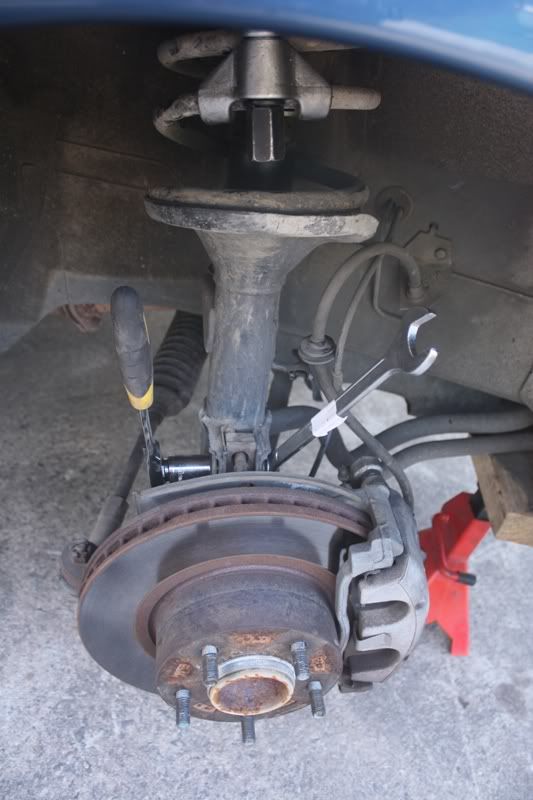 Undo this bolt. Note spanner on under side to stop rod twisting.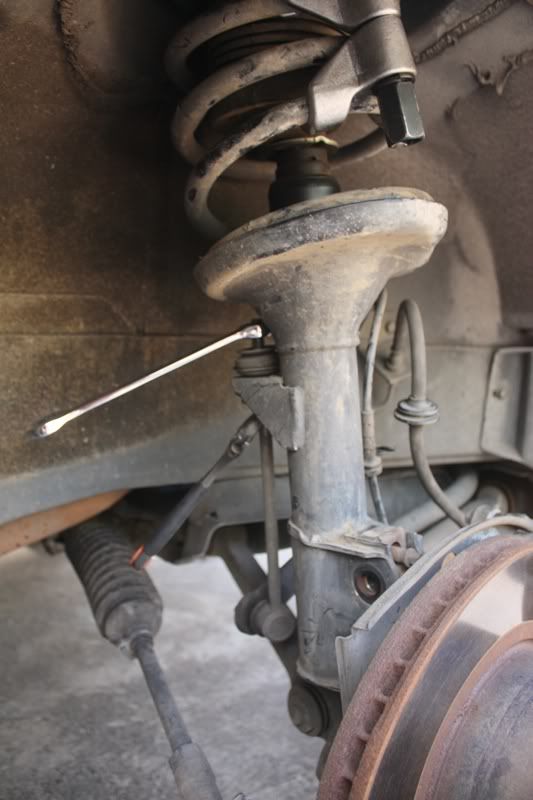 Undo the bolt on the other end of the rod.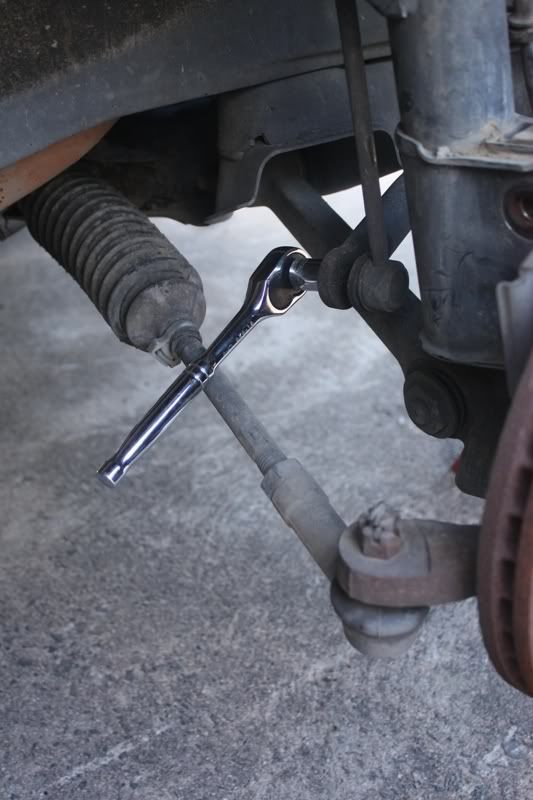 The removed rod.
Now for the hardest part I found. Undoing the top nut on the strutt. My old ones (KYBs) had a 6mm allen key to undo and no matter which brand of allen key I used, they all snapped or twisted. In the end I grinded the nut off as I wasn't bothered about damaging the thread because I'd got new strutts to put in. When I put the new ones in, they had a 10mm bolt head on top so it was easy to tighten them up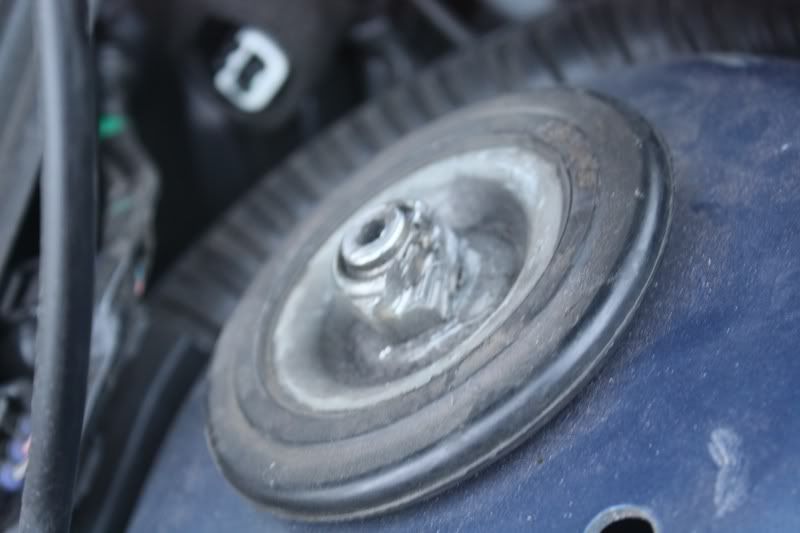 Lower the old shock with the spring clamp on and strip it down as you will need parts for your new shocks.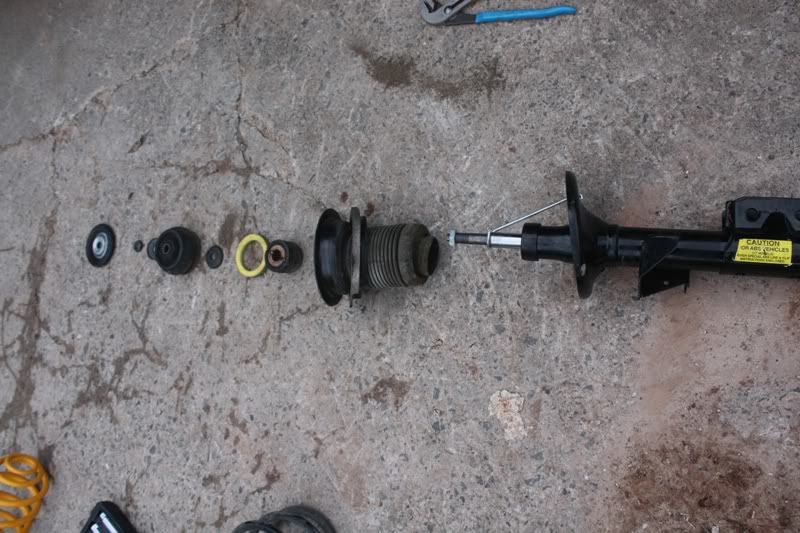 To re-install is the reverse of the above. The only thing of note is when attaching the rod, use the jack to help lift the hub assembley into position.
REARS:-
I only did the springs on the rear as my shocks where fine.
Clamp and compress spring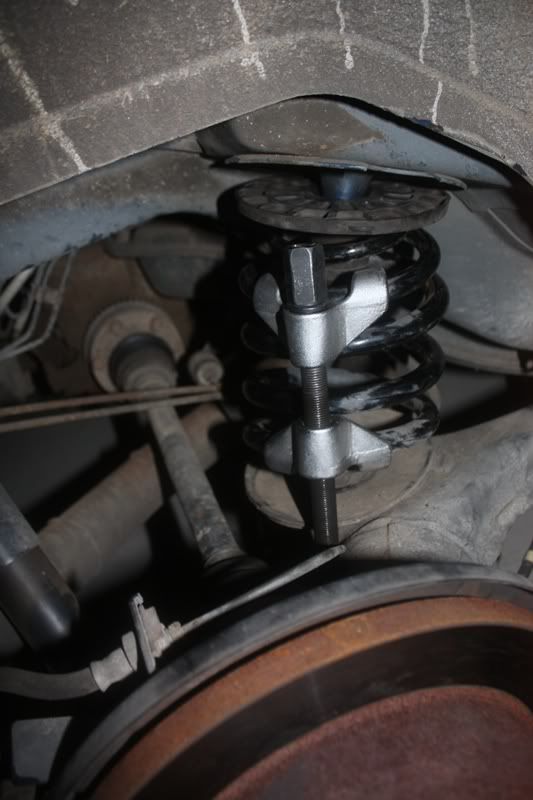 Mine old springs where ultra lows so fell out but getting the new super lows back in was a bit harder.
The springs need compressing as much as possible first. Let the handbrake off and get a mate to push down on the hub and you should just about be able to get the new springs in.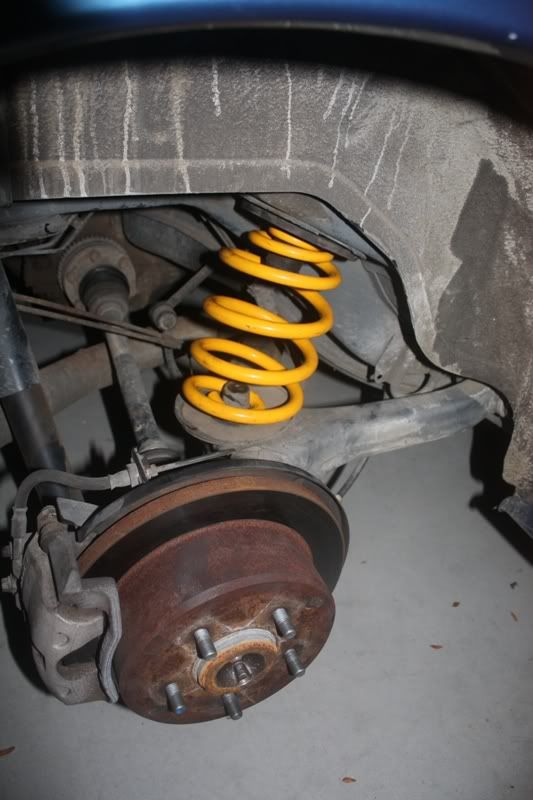 After finishing take a drive to your local garage and get the wheel alignment and camber checked and make sure bolts that need to be loctited, are.
I think that's it, let me know if I've missed anything.
Pete
Last edited: